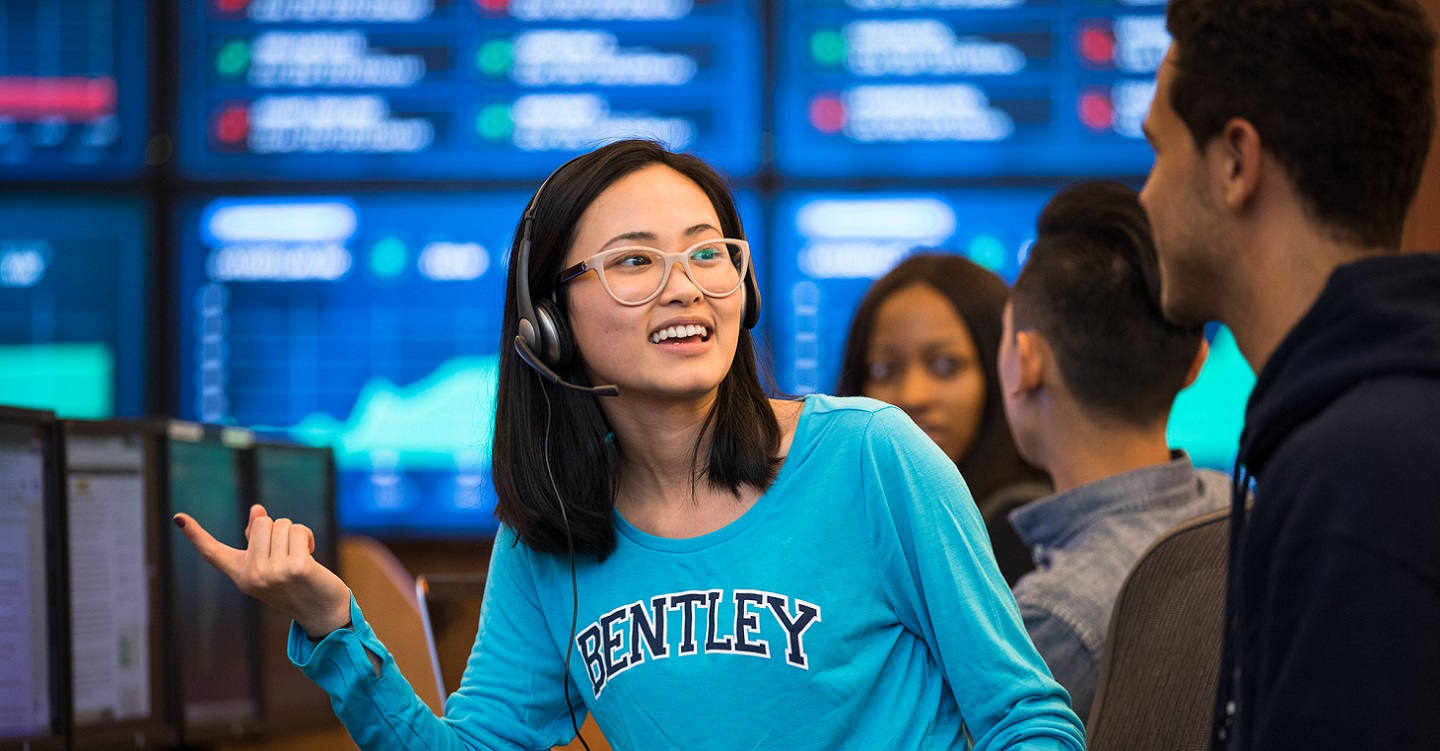 Financial Times Ranks Master's in Finance Degree #2 in the U.S.
Bentley's master's degree in Finance has been rated one of the best in the world by the Financial Times, coming in at #2 among all U.S. programs and #42 among the top programs in the world. In the Financial Times' 2020 Master's in Finance rankings, Bentley stood out above competitors in multiple areas including:
•             #1 for Percentage Salary Increase
•             #2 for Salary Today
•             #3 for Value for Money
"The ranking methodology of the Financial Times heavily weights career outcomes," says Master's in Finance Program Director and Senior Lecturer Claude Cicchetti. "It is gratifying to see this external validation that the skills Bentley students gain in financial analytics and critical thinking prepare them very well for a successful career in finance."
Students in Bentley's master's degree in Finance program work firsthand with industry tools and technology in Bentley's Trading Room, which has an unrivaled collection of data feeds and analytical tools and is recognized as one of the world's leading centers for financial services training and learning.
"The biggest strength of our program is the emphasis on combining theory and practice," says Professor and Chair of Finance Kartik Raman. "We give students hands-on skills through projects where they use industry software such as FactSet and Bloomberg. That is what makes them very competitive in the job market; graduates are literally ready to execute and solve problems."
Explore a Master's in Finance