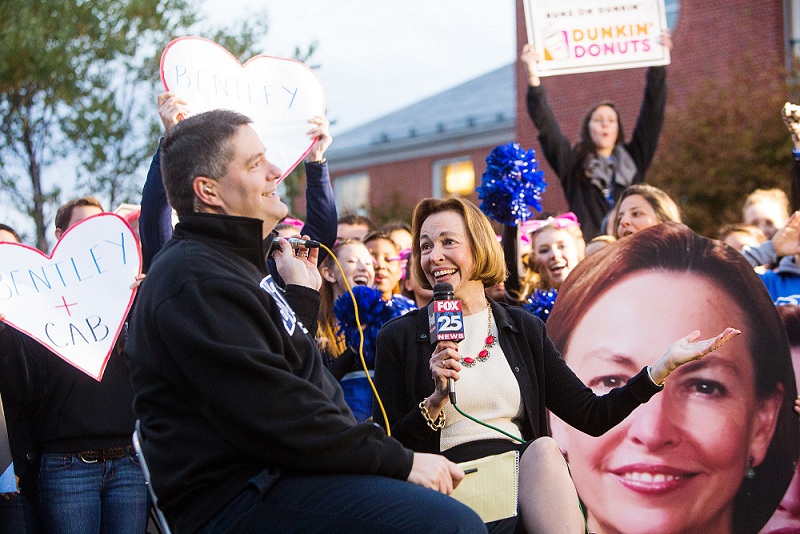 FOX25 Morning News Broadcasts Live From Bentley
On Thursday, October 10th, FOX25 Morning News broadcast live from the Bentley campus from 6:00 a.m – 10:00 a.m.
Click here to see highlight videos, a time lapse video and each individual video segment.
Click here to see highlights on Storify.
Click here to see behind-the-scenes photos on Flickr.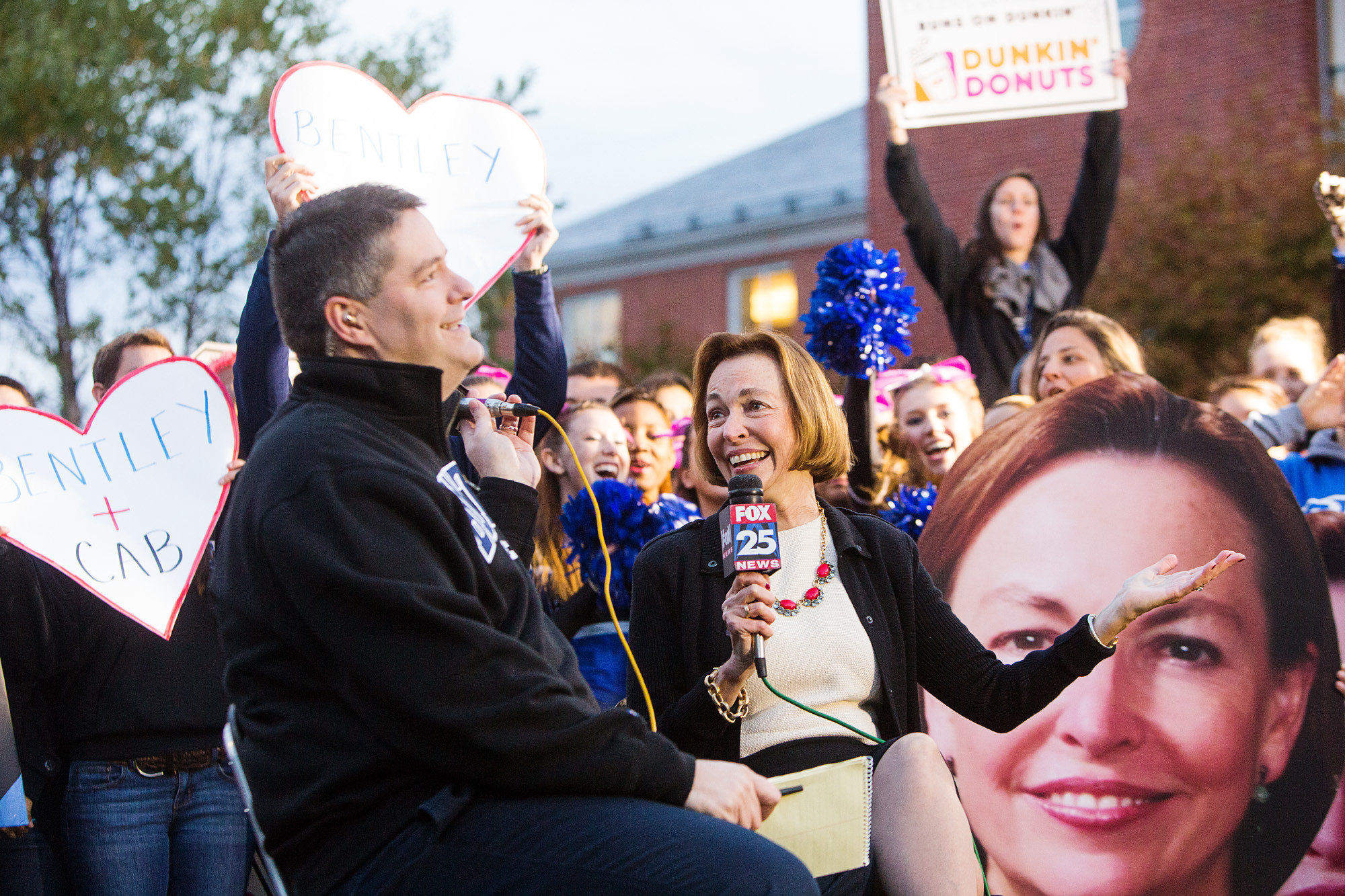 This event is part of a new, 6-week "College Tour" series the station is launching this fall. Every Thursday through November 7th, FOX25 broadcasts live from a different New England College campus. The Bentley broadcast took place on the Smith Quad by Einstein's.  FOX25 commentator Doug "VB" Goudie and Fox25 Morning News Reporter Elizabeth "Lilly" Hopkins interviewed members of the Bentley community, including President Gloria Larson; Executive Director of Career Services Susan Brennan; Service-Learning Director Jonathan White along with Senior Class Cabinet President and Coordinator of Student Programs in the Bentley Service-Learning Center Brian Shea '14; and the Bentley Football Team. There were also high energy performances by Bentley's FIRE Step Squad, CRAZE dance group and A Capella group Off the Clock.
Flex the Falcon kept the festivities going and recently joined mascots from other participating schools at FOX25 studios in Dedham to promote the College Tour. Click here to see video of his visit. 
Fox25 Morning News Reporter Brett Connolly visited campus recently to shoot a video highlighting several Bentley strengths, including the school's focus on group projects that make the most of the exceptional technology available in the library; Bentley's Trading Room and why it's such an important asset to students; he spoke with students who had life-changing experiences interning in Ghana; toured the new MBA studio, filmed a class in progress and interviewed a new MBA students; and also spent time with the Division 1 Hockey Team who shared the exciting news that they will participate in the 2014 Frozen Fenway event!
Sponsors of the FOX25 College Tour were also on campus including Canobie Lake Park -- giving away tickets to their annual "Screeemfest."  The Sodexo food truck was on hand with free breakfast sandwiches and fruit.
The College Tour is similar to the "Zip Trips" the station airs every summer, where they broadcast live from different towns and cities and highlight what makes a community special. 
Fox 25 Morning News has more than 30,000 unique viewers throughout Massachusetts and Southern New Hampshire.