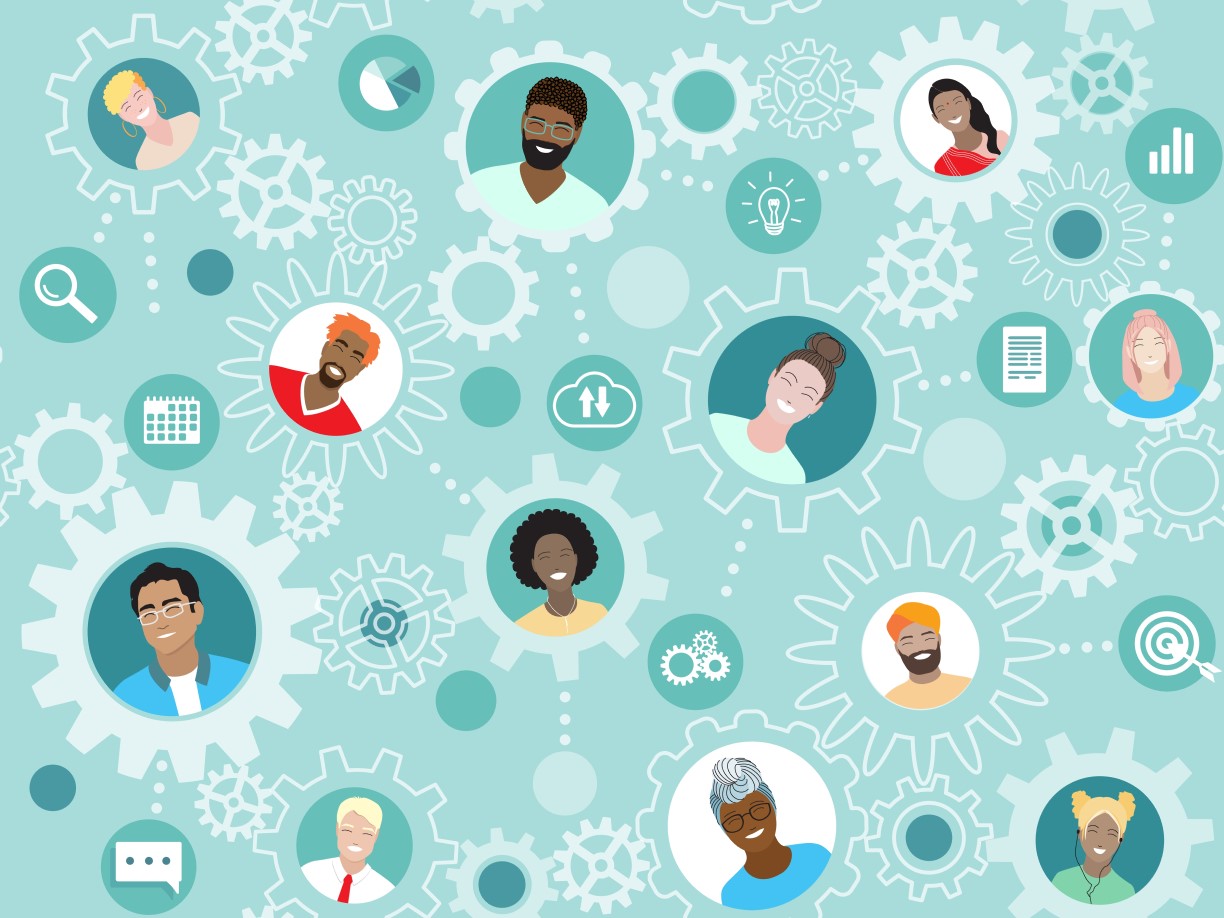 Inclusivity in Action
As DEI consultants, students offer strategies for improving workplace culture
Kevin Johnson '09 MSA '12 has long been impressed by the innovative, outside-the-box thinking of Bentley students. It's a quality he observed firsthand among his peers, both as an undergraduate and in his Masters of Accounting program. It's one he continues to see among students today, in the classes he teaches as a lecturer in Bentley's Accounting department. And it's why he consistently encourages recruiters at Adrenaline Agency, the company he joined in 2019 and now serves as chief financial officer, to seek out Bentley students for internships.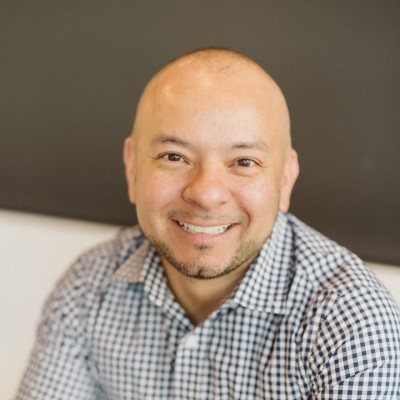 So when Adrenaline Agency — an end-to-end brand experience company serving the financial industry — decided to overhaul its corporate diversity, equity and inclusion (DEI) initiatives, Johnson naturally felt Bentley students would have some compelling ideas. He reached out to Dr. Mateo Cruz, an assistant professor of Management with expertise in DEI and organizational change, who suggested Johnson engage the students in his Managing Diversity in the Workplace (MG 228) course for what he calls a "DEI Culture Change Readiness Audit."  
Johnson agreed, and over the course of the semester, the 34 students in Cruz's class worked in teams to learn about all aspects of Adrenaline Agency's corporate culture. Using the Contexts-Levels-Culture (CLC) model — an evidence-based diagnostic tool developed by Dr. Frank Golom (Loyola University Maryland) and Cruz that evaluates DEI from a systems perspective — students conducted a dozen one-on-one interviews with managers and associates, convened four identity-specific focus groups (including one for people of color and one for women/transgender/non-binary employees) and distributed an in-depth, company-wide survey that drew an 85% response rate.  
Using both quantitative and qualitative data, students identified company-specific "undiscussables," or issues and attitudes that adversely affect an organization's culture but are not openly addressed. For Adrenaline Agency, these included a lack of gender and racial diversity, a competitive work environment where people look after themselves instead of each other, miscommunication around advancement and career growth opportunities, and a lack of transparency and accountability among company leadership. Students who'd been selected by their peers to serve as project managers presented these findings — as well as recommendations for actions the company could take to address these undiscussables and foster a more inclusive workplace culture — during a virtual presentation at the end of the semester for Adrenaline Agency employees.  
RELATED: Newest major focuses on Diversity, Equity and Inclusion
While Johnson and Cruz acknowledge this kind of collaboration is unusual, particularly for undergraduates, they were confident the partnership would yield positive outcomes — both for the company and for students. "Experiential learning is an integral part of a Bentley education," Cruz explains. "Through this project, students were not only able to connect classroom theory with real-world practice, but also enhance their critical thinking skills and ability to work effectively as part of diverse teams, which are qualities they'll need to succeed in any work environment."  
For many students, including Katerina Exarchos '22, the project also provided a meaningful way to advocate for social justice. "As a DEI consultant, I had the opportunity to lead real, systemic change, which only solidified my desire to help people and businesses provide fair, safe and equitable environments," says the Management major and Information Design and Corporate Communication (IDCC) minor, who graduates in December. "I learned more during this project than in any other class I've taken at Bentley," Exarchos adds, explaining that she was able to apply her newfound knowledge and skills during her summer internship with Deloitte Consulting — an experience that culminated with an offer to join Deloitte as a full-time analyst after graduation. 
Learning how to foster an environment where employees can bring their full selves to work is a necessary skill for all future business leaders.
For Johnson, the students' passion gave added weight to their observations. "I was blown away by the confidence and commitment they exhibited during their final presentation," he says, noting that Adrenaline Agency has since implemented many of the students' suggestions. "One of the biggest takeaways for us was the perception that Adrenaline lacked a sense of community," Johnson notes, a disconnect resulting from both physical distance — the company has offices in Atlanta, Toronto and Portsmouth, New Hampshire — and siloed working divisions.  
To counter this, students encouraged more frequent and transparent communications from the executive team as well as sponsored events during work hours where employees can connect and learn about each other. Based on these recommendations, Adrenaline Agency has implemented a monthly newsletter with rotating messages from company leadership, quarterly town hall Q&A sessions and, for the first time in the company's history, a two-day, in-person event that will bring employees from all three offices together.
"We've been getting lots of great feedback already," Johnson says of these new initiatives. "Focusing on the cadence and quality of our communications has proven key in terms of giving everyone a sense of who people are and what they're working on." Consulting with Bentley students, he adds, has "reinvigorated" the company's commitment to investing in DEI: "The combination of Mateo's professional expertise and fresh student perspectives has been truly invaluable. They've given us a lot to chew on, and I'm excited to see where Adrenaline goes from here." 
RELATED: Advice for working effectively with genderqueer colleagues
For students, working with Johnson and Adrenaline Agency has been equally inspiring. "It's important that organizations are able to take ownership of their workplace culture, and for leadership to acknowledge they have much to learn from their employees," explains Zhou Lun Guan '23, a double major in Accounting and Liberal Studies: Earth, Environment and Global Sustainability. "Conversations about DEI in the workplace might be uncomfortable, but they are essential. It's great to know there are companies like Adrenaline who are taking the initiative to learn and grow."  
Adds Management major Alyssa Gaeta '23, "Participating in this project was incredibly empowering. I enjoyed applying concepts I'd learned in class to help identify Adrenaline's issues and brainstorm tangible ways to solve them." Even more rewarding, she says, was the opportunity to "watch Adrenaline completely and positively change its DEI practices" based on her and her peers' recommendations. "I learned so much in this class," says Gaeta, an aspiring business consultant who also interned with Deloitte over the summer. "I know that I can use the skills I've gained to help foster a more inclusive environment with any company I work for."  
The successful partnership with Adrenaline has inspired Cruz to continue offering DEI Culture Change Readiness Audits through his MG228 classes (see box below). That's welcome news to Exarchos, Guan and Gaeta, all of whom believe other Bentley students can benefit from firsthand consulting experience. As Guan observes, "It's crucial that businesses today incorporate DEI into their daily operations. Learning how to foster an environment where employees can bring their full selves to work is a necessary skill for all future business leaders." 
Is your company interested in assessing its readiness for DEI change?
Bentley students are consulting this fall with NuMat Technologies, an Illinois-based leader in the field of programmable chemistries, and will partner with Beacon Pointe Advisors, a local financial advisory firm, in the spring.
Cruz is currently seeking additional small to mid-size companies to engage in future DEI Culture Change Readiness Audits. And while he notes that working with Bentley students can benefit businesses financially — "the market value of the free services we provide easily falls within the $20,000-$30,000 range" — Cruz says the opportunity for students to engage in hands-on consulting experience is "truly invaluable."
Learn more about consulting opportunities