A Spirited New Look for Falcon Athletics
The redesigned logo and uniforms are part of an athletics strategic plan to increase visibility and community pride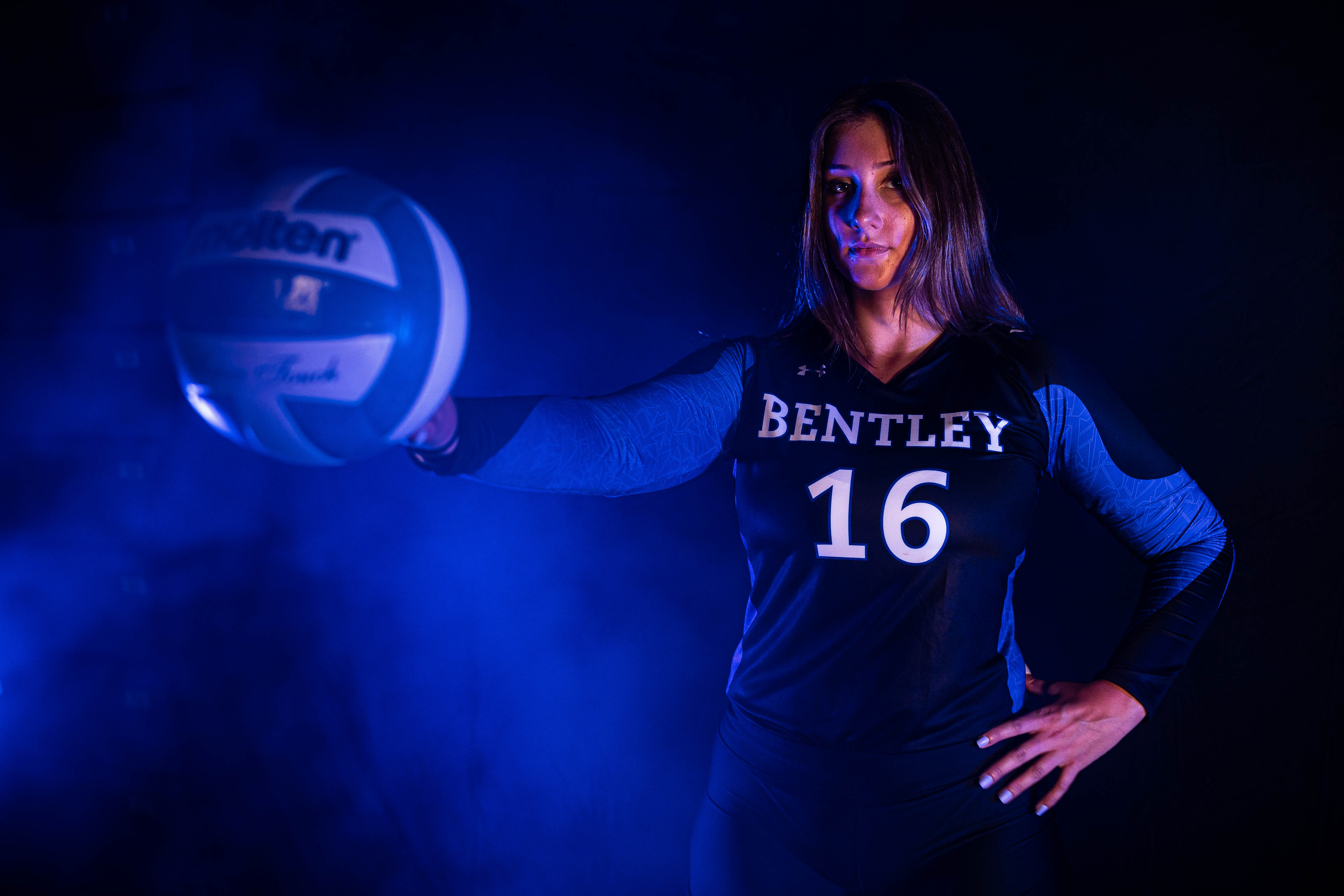 Jolie Schmidt '23, a middle blocker on Bentley's women's volleyball team, sports her new uniform. Photo by Edward Monigan IV '24.
This fall, Bentley athletics will be sporting a new look as it starts the season with the same determination, strength and heart as always. Unveiled this week as athletes return to campus, the new athletics logo and uniforms are intended to better reflect the university's brand in a move to align athletics more closely with the overall Bentley community. The change reflects an important priority in the athletics strategic plan: boosting institutional pride through community engagement and raising the visibility of the Bentley athletics brand.
In a message to the Bentley community, Athletics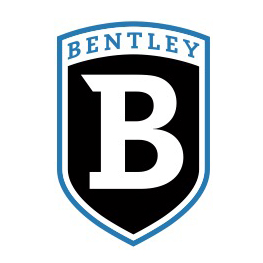 Director Vaughn Williams introduced the logo as "an important next step" that "brings us closer in line with our university logo and reflects the attributes of our student-athletes: competitive, strong and determined."  
"Athletics is a way for our student-athletes to learn about teamwork, discipline and hard work," continued Williams, "but it's also a way for all of us – students, faculty, staff and alumni – to grow closer as a community as we cheer on our Falcons."
Already represented on campus in the Bentley Arena and Dana Center, the new logo will become increasingly visible on campus as student-athletes return to Waltham with new uniforms and gear. Community events around the new look are planned for the fall, and opportunities to engage with Bentley athletics—as fans, supporters, or club or competitive student-athletes—will continue throughout the academic year.
"Our student-athletes are a force in competition and in the classroom, proudly boasting the highest graduation rate in the country over the last five years," said Williams, referencing Bentley's ranking on the NCAA Academic Success Rate Report. "I can't wait to see how they will sport our fresh new look as they continue their pursuit of excellence."
Bentley student-athletes earn highest graduation rate in the U.S.