William Read Named New Dean of Business
William Read, PhD, professor of Accountancy and a distinguished member of the Bentley community for more than 40 years, has been named as the new dean of business, effective immediately.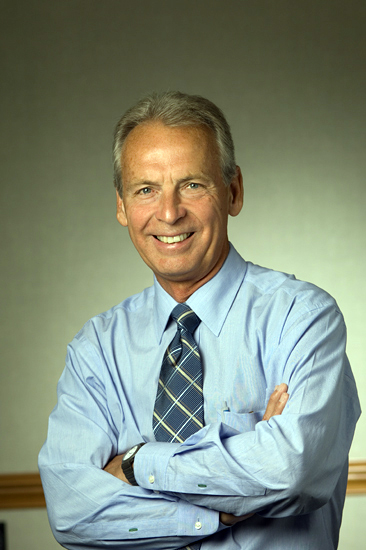 "I'm thrilled that Professor Read has agreed to take on this responsibility in service to the university and as the leader of our business faculty," says Bentley President Alison Davis-Blake.

"He has taught and mentored countless students over the years, many of whom have gone on to build lives and careers in the field of accountancy, thanks to the lessons learned from him."

Read's research interests are in auditing and governance, and he was named scholar of the year in 2002. He has been teaching financial accounting and working with the honors program for more than a decade. In addition to teaching and research, Read has taken many opportunities to serve the university. This includes roles as director of the MSA program, chair of the tenured faculty in accountancy and, since 2015, chair of the Accountancy department.

Read received his bachelor's degree from UMass Dartmouth, MBA from Babson College, and PhD from Virginia Tech. He joined the faculty at what was then Bentley College in 1979.

Read replaces Michael Johnson-Cramer, who will join the Management department as a member of the faculty, effective July 1, 2020.