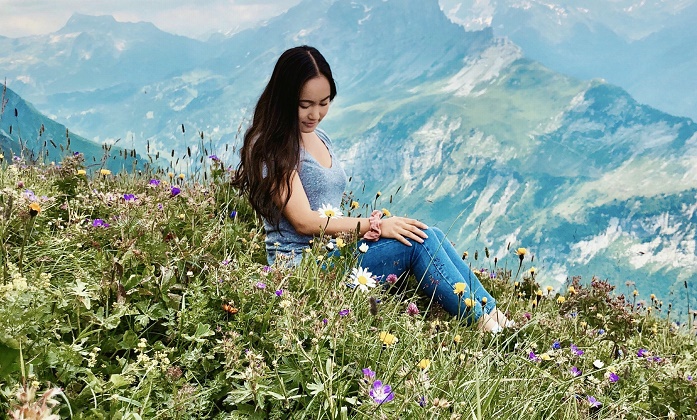 Erin Iwamoto '20 in the mountains above Hasliberg, Switzerland.
Worth a Thousand Words
Students Share Their Study Abroad Experiences, One Beautiful Photo At A Time
Hungary. Japan. Iceland. South Africa. Bentley is well-known for providing students with study-abroad opportunities that prepare them for leadership positions in the increasingly interconnected global economy. Last year, 655 Bentley students studied or interned in 27 countries. The university was ranked #8 in the U.S. for undergraduate participation in semester-length study abroad, according to the Institute for International Education. Fully half of the Class of 2018 studied abroad. 
Read Students' Stories About Their Study Abroad
The university's Cronin Office of International Education invited students to share their study abroad experiences through photos they had taken during their oversea travels, from Argentina to Australia and points in between. Click on the photo below to see a gallery of the students' eye-catching photos and learn the stories behind them.