The Ombuds Office provides a safe, confidential, informal and impartial place for faculty, staff and students to discuss concerns and actual or potential conflicts and to address them in a positive and constructive way.
A Note to the Community From Ombuds Eliane Markoff
Dear Colleagues, Faculty and Students,
The Ombuds Office at Bentley is here for you. As your ombuds, I am:
A confidential channel for communication to others.
A trusted source of information to help address issues.
An impartial listener to understand your needs and discuss options to help you address issues in a confidential and safe environment.
An adviser to facilitate the resolution of conflict among individuals, departments, groups and teams.
A guide and coach to empower you to deal directly with others to resolve conflict in a constructive and respectful way.
A consultant to identify patterns and trends affecting employee performance and morale and suggest systemic changes when and where warranted.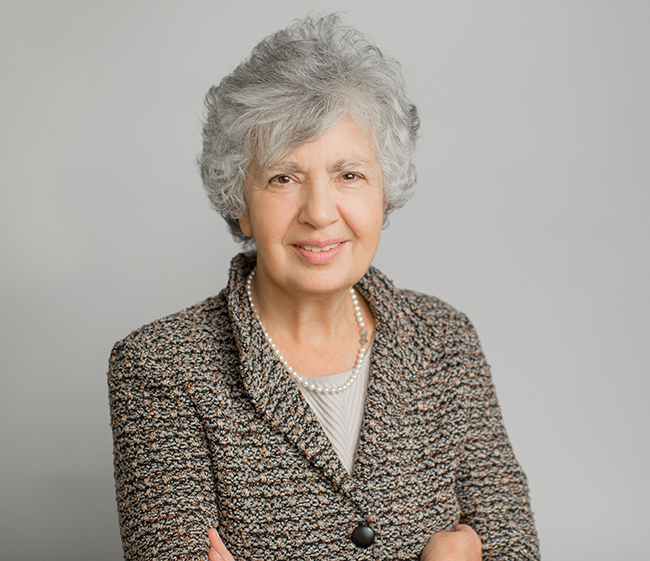 Discussing issues in a confidential manner allows you the freedom and confidence to explore various options. Once empowered, you will be able to choose what comes next.
You can reach me at emarkoff@bentley.edu or by leaving a confidential message on my voicemail at 781.891.3102. My office is in Room 204 in Smith, though I'm available to meet at a location of your preference. I look forward to hearing from you and helping in any way I can.
Eliane Markoff
Ombuds
Bio:
Eliane comes from the business and academic world.  She worked twenty years for a Fortune 500 high tech company managing work forces in the United States and Europe.
She held positions in Manufacturing, in Research and Development and in Marketing.
She also lent her considerable listening and mediation skills as an unofficial ombudsperson to build bridges among corporate divisions and individuals who needed to collaborate to be successful.  With a high emotional IQ, Markoff brings creative solutions to workplace conflicts. She has mediated shareholder disputes within close corporations and conflicts among family members over will and estate contests.  
Markoff was Adjunct Professor at Bentley University teaching organizational behavior and conflict resolution to both undergraduate and graduate students.  Prior to rejoining Bentley as Ombuds, she launched the Ombuds Office at Wheelock College after serving on its board of trustees for 6 years.
Eliane is one of the 125 women to appear in Boston Globe's Bill Brett's book, Inspirational Women of Boston.  She is one of the Wellesley residents honored in 2012 by the Wellesley Free Library Foundation as an individual who has had an impact within and beyond the Wellesley Community. Eliane was also honored in 2011 with the Giving Back Award by Women Entrepreneurs in Science and Technology (WEST). She is co-Founder of the gallery Art in Giving.
Eliane received her mediation training from the Cambridge Dispute Resolution and
the Boston Law Collaborative.
Markoff is fluent in French and Arabic and earned her MBA from Boston College
and her BA in Economics from the University of Massachusetts in Amherst.
Markoff featured in Bentley Magazine: How and Why to Calm Conflict
https://www.bentley.edu/magazine/calm-conflict
Bentley's Ombuds featured by the International Ombuds Association
Articles
Reach Out Initiatives