How to unhide your Zoom course menu links
All Fall 2022 course sites were initially created with the Zoom Class info and Course Recordings course menu links hidden from student view. The hidden status of each link is indicated by the small gray icon located immediately adjacent to each link: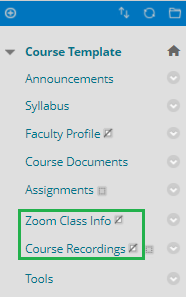 Faculty instructors can always view these two links, and can make them visible to their enrolled students anytime by:
Selecting the gray down-arrow icon located further to the right of each link
Choosing the Show Link option from the popup menu: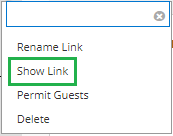 After completing these two steps for each hidden link, students will then be able to view and access these links in their course menus. The hidden status icon adjacent to each link will also be removed (the course recordings link may still display an additional icon indicating that there is no content in that section of the new course site yet):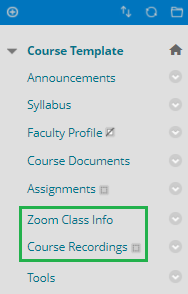 Faculty can also confirm that the two menu items are visible to students by selecting the student preview icon to enter the student view of their course site. This icon is visible near the top of the course page when the course has been made available to students:

Instructions for making a course site available are provided in this help article, and information about how to setup a class meeting in Zoom is available here.
If there are any questions about the above procedure, just contact the ATC staff.