Feedback Studio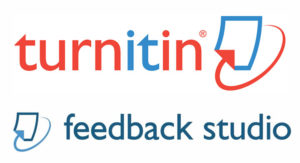 Feedback Studio is a paperless grading system that is integrated with Blackboard. It is offered by Turnitin, the plagiarism detection software product used at Bentley University. With its advanced suite of features, Feedback Studio can save instructors a lot of time when grading online assignments.
Note: In order to use Feedback Studio, your online assignment must be created using Turnitin. Please see the Turnitin Assignments help page for ore information.
Use Cases
Providing e-Feedback to online assignments from within Blackboard fast and efficiently.
Enhancing assessment processes for both students and faculty as well as maintaining an archive of student assignments (link to a Case Study).
FAQs
How do I know if a student viewed my comments on the paper?
The person icon in the 'Response' column indicates which students viewed your comments.
Why students don't see my comments on their papers?
Comments become visible to students only after the 'Post Date' – one of the fields you define when setting up a Turnitin Assignment. The assignment's  'Post Date' can be edited at any time.
Do I need to transfer the grades I give on turnitin online assignments from Feedback Studio to Blackboard's Gradebook?
No, the grades will get transferred automatically. By default, it will be immediately once you assign them in Feedback Studio. You can overwrite this setting using the "Optional settings" for the assignment: "Reveal grades to students only on post date?" – select  'Yes'.
Need Help?
For questions or assistance please contact ATC or Molly Amado at mamado@bentley.edu