Genius Scan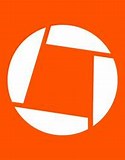 Genius Scan is a scanner app for iPhone, iPad or Android that scans paper documents on the go and exports them as multi-page PDF files. You place any document in front of your device's camera, the scanner app automatically recognizes the paper against the background, crops it and cleans up the result. Review the document: apply perspective correction or enhance the colors, merge/delete/reorganize the pages, etc. The documents then can be shared (emailed), organized or archived as needed.
Use Cases
Empower the digital classroom: Have students directly scan and send you their assignments to grade them directly on your tablet.
Scan graphs/pages/chapters of an article or a book and distribute as .pdf files to students, peers, etc.
Collect students' hand-written work.
Need Help?
For questions or assistance please contact ATC at atc@bentley.edu