Respondus LockDown Browser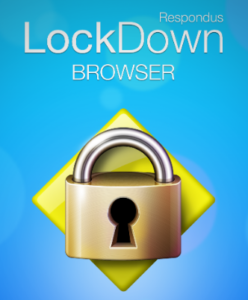 Respondus LockDown Browser is a plagiarism prevention tool.
It "locks down" the students' web browsers while they take a Blackboard (Bb) test, thus preventing them from navigating anywhere else on their compute
Respondus LockDown Browser is useful for closed-book Bb exams taken in the classroom, either in a computer lab or on students' individual laptops, to assist faculty who are walking around the room to monitor students.
It can also be used in when students are remote (online) in conjunction with Respondus Monitor. It is of limited usefulness when used on its own in an online setting, as it will not prevent students from using another device at the same time.
Respondus LockDown Monitor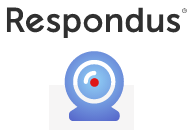 Respondus Monitor is an automated proctoring tool.
When students are remote (online), Respondus Monitor records the students' webcams and flags unusual behavior. Monitor is an add-on feature that can be enabled only if LockDown is also enabled.
Respondus Monitor should be used only when students are remote (online) to record the students while they take their tests. Instructors can view flagged recordings afterwards.
Need Help?
For questions or assistance please contact ATC or Molly Amado mamado@bentley.edu