Bentley COVID-19 Testing Dashboard - Spring 2021
Below are the latest results from the Bentley University COVID-19 testing program. The university will continue to update this information on a regular basis to provide full transparency and keep our community informed. The health and safety of our learning community is paramount, and we will rely on these data to guide our decision-making as the university continues to adapt to the pandemic.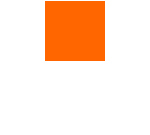 Students on campus are issued colored wristbands each week after being tested.
No wristband = no campus access. This week's color is orange.
Weekly screen tests are conducted Monday, Tuesday, Wednesday and Thursday for all on-campus students and commuter students who plan to be on campus and enter the testing program, as well as faculty and staff working on campus. Those in the testing program are tested once per week at the start of the term, switching to twice per week including tests on Sunday after Jan. 31, when the two-week period after the return to campus ends. Test results are reported from the Broad Institute 24 to 48 hours later. The results reported here include tests conducted at the on-campus testing center of students, faculty and staff who have been on campus. These results do not include tests of students who came to campus for their initial test after winter break but had not yet moved back to campus. This dashboard will be updated Monday through Friday to reflect the latest data received. The data in this dashboard represent results of tests starting on Jan. 1, 2021. For results from the fall, visit the university's fall 2020 COVID-19 testing dashboard.
Glossary
Positive Test: COVID-19 is the disease caused by the virus SARS-CoV-2. A positive test indicates that SARS-CoV-2 was present in the individual's test sample.
Negative Test: A negative test indicates that SARS-CoV-2 was not present in the individual's test sample.
Invalid Test: A small number of test results are reported as "invalid" due to process issues, such as a person not self-administering the test correctly or a laboratory accident that contaminates the sample. Any individual whose test sample is found invalid will be required to test again the next day.
Overall Positivity Rate: The percentage of total positive tests out of the total number of tests resulted. This rate does not include "invalid tests" as they are neither positive nor negative. 
Isolated Students: The current number of students who have tested positive for COVID-19 and been moved to isolation on campus or at home for recovery.
Quarantined Students: The current number of students identified through contact tracing as potentially exposed to individuals who have tested positive for COVID-19. These students will be restricted to a room on campus or their home, tested and required to remain in quarantine for 14 days.
Watch a Video about COVID-19 Testing at Bentley