The Harold S. Geneen Institute of Corporate Governance
Pursuing leading-edge research on corporate goverance
The Harold S. Geneen Institute of Corporate Governance
The Geneen Institute is dedicated to the pursuit of directed, leading-edge research on important corporate governance issues and is committed to researching social, comparative and reformative approaches to governance. 
We support a diverse portfolio of research projects that have clear, practical implications for managers and for society. Our current initiatives examine the role of governance in five main areas: ethics and corporate boards, social and environmental reporting, board composition and diversity, internal controls, CEO appointments and executive compensation. Please see our recent media attention in Forbes, CNN Business and Reuters.
We engage doctoral students, faculty and practitioners through books, articles, reports, teaching cases, curricula, conferences, and workshops. Bentley currently has faculty in several disciplines who are interested in various dimensions of corporate governance. For example, we have faculty in accounting (auditing and risk management), management (corporate social responsibility, diversity, director selection, executive management compensation, women and the glass-ceiling), and finance (director independence) who are active researchers in the broad view of governance. Please see our recent Governance Research.
We reach out beyond the Bentley community to engage people through activities such as lecture series, workshops and annual best paper awards to foster a dynamic community of scholars, practitioners and students, who come together through such programs as the Geneen Fellows, Geneen Speaker Series, 2020 Women on Boards and Society for Governance Professionals organizations.
Recent Research
See our Director's recent research in HBR on boardroom diversity and on nominating committees and diversity here.
See our Research Professor of Governance's recent research on director tenure.
                                                                                           Proud Supporter of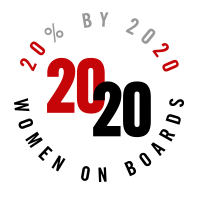 About Harold S. Geneen
The Harold S. Geneen Institute was established in 2008 through the generosity of the Harold S. Geneen Charitable Trust. Mr. Geneen was the former chairman of ITT from 1959 to 1977. When he stepped down as chief executive at the end of 1977, ITT was the 11th-largest industrial company in the United States with more than 375,000 employees and $16.7 billion in revenue. According to the New York Times, Geneen's management style and practices were widely imitated.
He envisioned that his endowment would help create a community of scholars and practitioners who would pursue leading-edge research on corporate governance and complement Bentley's preeminent educational programs in the business and accounting fields.
With this generous assistance, we sought to build on Bentley's foundation by creating the Harold S. Geneen Fellowship program. Geneen Fellows pursue directed, leading-edge research on important corporate governance issues through the Institute.
The overwhelming emphasis in governance research has been on ensuring that effective organizational mechanisms are in place in order to protect shareholders from the possibility of self-interested actions on the part of managers. While the bulk of this research has brought to light some valuable insights into the manager-shareholder relationship, we seek to broaden the analysis of governance and, therefore, place the Harold S. Geneen Institute at the forefront of contemporary governance issues.
We define corporate governance according to a more broadly accepted definition embracing the rights and responsibilities among various parties who have a stake in the firm. That is not to say we overlook fundamental questions of coordination and control, alignment or misalignment. In doing so, our faculty and doctoral research students will focus on the ways in which policies, processes and people are used to fulfill these rights and responsibilities.
At Bentley, we believe that the center of corporate governance should focus on promoting integrity within and across organizations from a financial, environmental and social vantage point. As a result, the inter-relationships between for-profit, not-for-profit and government agencies in promoting integrity in a global setting will also play a role in the research undertaken by the Geneen Fellows.