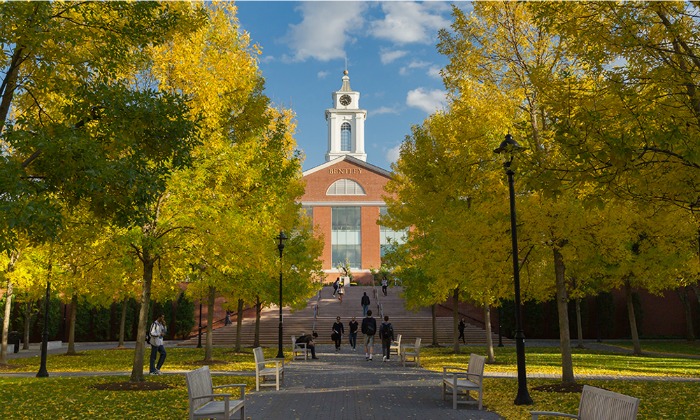 Where is the environmental sustainability movement headed? Experts offer their options.
People, planet, profit: none can survive without the others — and the world is starting to understand this holistic view of sustainability.

A 2012 survey of more than 3,000 executives by the MIT Sloan Management Review found that more than 70 percent of companies have made sustainability a permanent addition to their management agendas. A subsequent survey in 2013 by the same group reports that more than 60 percent of companies who added sustainability to the management agenda saw an increase in profit.

When business gets it, that's good. But it will take a cross-disciplinary "coming together" for survival. Businesses are dependent on a healthy operational society — and they're definitely dependent on a healthy operational environment.

"It's really about how we are going to survive as a species, how we're going to survive as society, and what our economic systems are going to look like," says Amanda King, Bentley University's director of sustainability.

But figuring out what sustainability actually means and how to enact change can be a very controversial topic. There are lots of differing options on what to focus on and when.

To get the conversation started, we compiled a list of predictions on the future of sustainability, from scholars involved in Bentley's 2015 Research Colloquium "Sustainable Worlds: Individual, Business, Societal, and Scientific Perspectives," to be held on campus Friday, October 30.

Here's what's top of mind for them:
 
"With the United Nation's PRME (Principles for Responsible Management Education) Gender Equality Resource Repository, educating the next generation of business leaders regarding gender equality in the workplace will help create sustainable businesses that appreciate and use the talents of the full pool of labor."
~Susan Adams, management
 
"While the private sector undoubtedly has a vital role to play in creating a sustainable economy, a clear, cohesive federal policy is needed to ensure success."
~Mystica Alexander and Bill Wiggins, law, taxation, and financial planning


 
"With climate change and growing energy demands globally, understanding how the complex problem of sustainability impacts industry is going to be a competitive advantage in any field."
~David Szymanski, natural and applied sciences
 
"Despite both controls and incentives for participants in global supply chains to be more sustainable, there are challenges to managing the complex web of relationships from a global buyer all the way down the chain to smaller suppliers, particularly those in emerging countries."
~Jill Brown, management
 
"The United States' current development of the National Action Plan on Responsible Business Conduct, a set of national standards to promote and incentivize responsible business conduct, will both help bring the country in line with UN guidelines and present interesting challenges for U.S. corporations, government agencies and educators."
~Liz Brown, law, taxation and financial planning
 
"More and more companies are realizing that designing sustainable products, processes and value chains makes business sense."
~Alina Chircu, information process management (2015 colloquium chair)


 
"If we are to achieve true sustainability, helping to fulfill the aspiration of the UN's Sustainable Development Goals, it is clear that business schools have an important role – developing curricular innovations and research initiatives that will point tomorrow's leaders toward more sustainable outcomes – and the types of pedagogical, research and operational activities captured by this year's Research Colloquium illustrate the myriad ways that this is taking place."
~Tony Buono, management and sociology

Read more about the 4 Reasons Why Teaching Sustainability Matters to Our Economic Future.
 
"Given recent evidence that companies who create permanent board-level committees to manage environmental and social issues outperform their peers in these dimensions, integrating sustainability issues into corporate governance will prove to be a competitive advantage."
~Jenna Burke, accountancy
 
"Traditional burial practices pose a serious threat to the environment. Green burials provide a sustainable alternative for consumers, but the industry faces an interesting marketing conundrum as they attempt to persuade consumers who believe that burial practices are dictated by religious edicts."
~Susan Dobscha, marketing
 
"Integrated reporting, which involves tying information on environmental and social metrics to a firm's financial metrics, will be the defacto form of all corporate reporting, as communication about value creation becomes highly sought after."
~Cynthia E. Clark, management
 
"Environmental psychology helps us examine and understand our human connectedness to our environments and ecosystems. As we reframe our current environmental crises as human behavioral problems, there is an opportunity to forge a transdisciplinary alliance between the natural and applied social sciences in educating for sustainability."
~Virginia Egan, natural and applied sciences
 
"Pedagogical innovation to teaching and learning about sustainability necessitates a transdisciplinary approach."
~Donna Fletcher, finance
 
"The integration of gender issues into sustainability efforts will fall short of what is needed unless men and women join forces to get this topic on the agenda."
~Patricia M. Flynn, economics & management
 
"Global Fortune 500 companies' CEOs demonstrate personal philanthropic activities based on specific cultural and education-based norms, suggesting that identifiable non-financial factors may influence their guidance of initiatives supporting their respective firms' financial long-term sustainability."
~Deborah W. Gregory, finance
 
"Cultural sustainability is becoming increasingly important in the age of globalization and that individuals across the globe, but specifically in Latin America, are employing environmentally sustainable methods of making and circulating cultural objects in an effort to protect their own cultural uniqueness from the threat of global homogenization."
~Jane D. Griffin, modern languages
 
"Psychologists anticipate an increase in the need for behavioral health interventions for people in natural disaster zones as the frequency and severity of disasters increases due to climate change."
~Greg Hall, natural and applied sciences
 
"Globalization and climate change are combining to reshuffle public risks of mosquito-borne disease in Eastern North America."
~Anthony Kiszewski, natural and applied sciences
 
"Standards for Corporate Social Responsibility have played an important role in promoting sustainable business practices, but are largely silent on traditional issues of public health. Public health should follow the lead of the sustainability movement in making CSR central to strategies to advance public welfare."
~Fred Ledley, management, and natural and applied sciences
 
"The future of sustainability lies in its integration with organizations' operations decisions. This integration enables the business leaders to achieve the goal of doing good things and doing things good simultaneously."
~Gang Li, management


 
"I am interested in when price discrimination – charging different consumers different prices for the same good – is morally permissible, and when it is not."
~Jeffrey Moriarty, philosophy
 
"A growing global population and rapid economic growth in developing countries is increasing the demand for energy and mineral resources, water, food production and management of pollution and waste, all against the backdrop of global climate change. This will raise the bar for business leaders who understand the complexities of dynamic systems and can come up with innovative, long-term solutions."
~Rick Oches, natural and applied sciences
 
"In the near future, meat eating and production will become an even larger global driver of unsustainabilty, including climate change, than it is now, as people in emerging economies — especially men — are encouraged to adopt a western diet based on an industrialized meat-grain food production system that is utterly unsustainable."
~Joni Seager, global studies
 
"Adaptive governance — which treats entities as complex social-ecological systems rather than as ecosystems alone — maximizes the capacity to manage changing environments and will be important to emerging health ecosystems as they become much more global, and as individual patient information becomes key to the development of treatments and diagnostic services."
~Christopher Skipwith, natural and applied sciences
 
"Sustainability will continue to depend on and be measured by the actions and processes of the extended supply chain network a firm operates with."
~Effie Stavrulaki, management
 
"As global pressure mounts to measure and increase women empowerment, the pressure faced by corporates will extend beyond their own company walls and the c-suite to include bringing women into the global supply chain — sustainably and ethically."
~Laurel Steinfield, marketing
 
"Sustainability has not yet received the attention it deserves in educational programs related to computing, but change is in the air: IT is both a major enabler of sustainable practices and a consumer of resources, and it is likely that both perspectives will have a strong presence in computing programs in the future."
~Heikki Topi, computer information systems
 
"There will be more integrated and circular systems."
~Michael Walsh, natural and applied sciences
 
"The Sustainable Development Goals (SDGs) provide a powerful aspiration for improving our world – laying out a path over the next 15 years to end extreme poverty, fight inequality and injustice, and protect our planet. Adopting the SDGs is a huge milestone, but it's just the beginning of the hard work ahead. Implementation is crucial. With trillions of dollars in public and private investments expected to redirect towards achieving the SDGs, there is an enormous opportunity for responsible companies, as well as the community of responsible management educators and researchers in the coming years."
~Jonas Haertle, head, PRME secretariat, UN Global Compact (keynote speaker)
 
So join us on October 30, 2015 at the Bentley Research Colloquium on Sustainable Worlds, and learn more about how people, businesses, society and science are contributing to sustainability.

Watch this video to find out what Bentley is doing to help the sustainability movement.