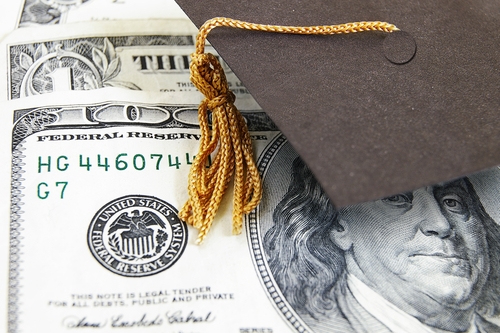 A Master of Business Administration degree can be advantageous in a wide variety of scenarios. From health to education to finance and more, MBAs have benefited many people either by allowing them to seek a higher wage, giving them the tools to start their own business or letting them switch career paths with greater ease.
For a number of people, getting an MBA means a ticket to a promotion, and sometimes that advancement comes with much more than a corner office. Here are a few examples of careers where an MBA could potentially double your salary.
MBA studies often cover the same material in tests like the Chartered Financial Analyst certification."
Accountant to financial manager
If you're in the business of crunching numbers and preparing financial records, you may be an accountant earning around $60,000 annually, according to data compiled by the U.S. Bureau of Labor Statistics. To advance in your career, you've likely thought about receiving extra training or becoming a Certified Public Accountant. However, one of the most lucrative pathways you can take is pursuing an MBA degree. 
According to the BLS, employers looking for capable financial managers often favor candidates with MBAs. That's because MBA courses generally help students learn about software and analysis methods commonly used in the business and give them a venue to develop their analytical skills. Moreover, MBA studies often cover the same material in tests like the Chartered Financial Analyst certification, which can help you stand out in the field.
The median amount made per year by financial managers is just below $110,000.
Computer support specialist to information security analyst
It doesn't just take a thorough understanding of computers to earn a high-paying job in the tech industry. Some occupations, such as the role of an information security analyst, require a greater investment in your education. According to the BLS, many employers specifically look for applicants with MBAs in information systems. 
If you already have a background in computers, an MBA could be the difference between making around $49,000 as a computer support specialist or IT employee to making upwards of $86,000 as an information security analyst according to BLS data.
Market research analyst to marketing director
You don't need a master's degree to make progress in marketing, but it can help. In fact, marketing is one of the most lucrative majors for people pursuing MBAs, according to hiring giant Monster.com.
Marketers make varying amounts, but marketing research analysts — who typically do not have MBAs, according to the BLS — make a median salary of around $60,000. Monster.com reported that some of the common jobs and salaries for MBAs that major in marketing include:
Marketing managers — $102,000
Business development managers — $105,000
Marketing directors — $133,000
"The BLS predicted that some of the best job prospects for interpreters are in international business."
interpreter to international business translator
Converting information from one language to another isn't just a job for educators. From IT to finance, interpreters are needed to facilitate meetings around the world. In fact, the BLS predicted that some of the best job prospects for interpreters are in international business and helping companies in emerging markets exist efficiently in a globalized economy. For many bilingual individuals, the communication skills are already present, but business knowledge may not be. That's why an MBA can be such a savvy investment. 
Overall, interpreters and translators make a median salary of around $45,000 per year, according to the BLS. On the other hand, MBA graduates who specialize in international business have a median mid-career salary around $116,000, and there are greater job prospects for those who know multiple languages, according to Monster.com.
Reaching the top
In both the public and private sector, top executives frequently have very specialized experience within a field and an education to match. Often, employees in corporations will find they cannot move up to higher positions without going back to school. The BLS reported that top executives at big corporations frequently have an MBA. 
However, corporations come in all different shapes and sizes, and there is virtually no way to ensure a career path into the CEO seat — short of starting your own business, which an MBA can also help you do. An MBA can often be used to move up into higher positions when promotions are impossible to achieve without higher education.