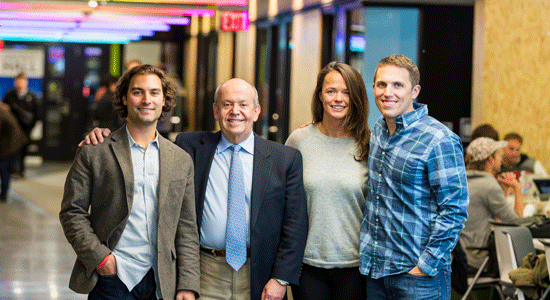 6 Creative Ways to Get Funding
Written by Melissa Massello.

Sure, it seems counterintuitive, but one of the best times in your life and career to start your own company can be while you're in graduate school and/or already working a 9 to 5 job. If you can power through on passion, working extraordinarily long hours to launch your project even after you've "punched out," then you might just have what it takes to be a successful entrepreneur. Plus, according to those who've been through it, a much better shot at getting others to buy in.

These were some of the tips discussed during the second installment of Bentley's Innovation Series that took place at District Hall in the Seaport area of Boston in October.

Several veteran entrepreneurs -- including Bentley's own entrepreneurship mentor and Finance lecturer Alain Hanover -- sat down for some serious from-the-trenches thought leadership and a Q&A session. They imparted their collective wisdom to the crowd on creative, actionable ways that entrepreneurs today can go from idea to investment backing.

Because, as Bentley alumnus, Boston serial entrepreneur, startup insider and Accomplice Venture Capital partner Cort Johnson '06 says: "Making money isn't cool, but you know what IS cool? Raising money."
 
Making money isn't cool, but you know what IS cool? Raising money, says @bentley alum @cortlandt #vc
TWEET THIS

Here are six creative ways to get funding for your next "Big Idea," according to Johnson, Hanover, Mother Juice founder Ellen Fitzgerald, and CoachUp co-founder Arian Radmand.
 
1. Don't Quit Your Day Job
There's a bit of a chicken-and-egg problem when it comes to launching a company, says Hanover, where you have to be successful before people will invest in you, but you also have to have capital in order to start building your brand, product or service. So where do you start?

"At CoachUp, we started with nights and weekends, which is always a great way to begin," says Radmand. "If you already have a job, stretch it for as long as you can before you jump in and take that plunge. The security of a full-time 9-to-5 is the best way to fully vet your idea and do due diligence -- giving you that safety net, but also allowing you breathing room before you hit a certain threshold and say, 'This is what it will take for me to hop in full-time'."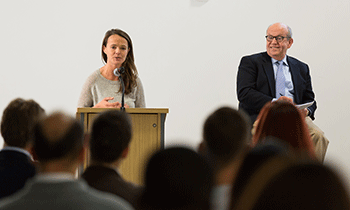 But how will you know when it's time to shift gears from working for someone else to working for yourself? It will hit a point of critical mass where it becomes obvious, or unsustainable to do both.

"Somebody once told me I should pay attention to what I think about in the shower," shares Fitzgerald. "When I stopped thinking about my 9-5 and was only thinking about my start-up, that's when I knew it was time to go and be a full-time juicer."

In addition, several of the panelists agreed that your ability to work outside of your 9-to-5 says a lot about your commitment to your startup, which resonates with both customers and investors and also primes you for the realities of working around the clock once you launch for real.

"Startups are a marathon, not a sprint," agreed Johnson. "If you want to look at startups as a career, figure out the skills that you want to learn and who you want to learn from. Then kind of build them company by company as you do that."
 
2. Test Crowdfunding
Kickstarter, IndieGoGo and other crowdfunding platforms aren't the perfect funding avenues for everyone. But if you've already got a product concept and just need to raise some startup capital to bootstrap your idea and start gaining traction, they can be a great resource.

"Crowdfunding is one way you can actually sell something before you have it," says Fitzgerald. Her company, Mother Juice, went on Kickstarter and offered rewards that were basically someone pre-purchasing a juice from them.

"If you don't have the money to bootstrap a company, but you can crowdfund even a little bit, it's a good signal to investors [later on] that you clearly have generated a lot of demand for your product or service in a short amount of time," she advises.

Their crowdfunding experience was the proof of concept they needed to put together a solid business plan and go out and get additional angel investors. In fact, one of their investors is actually someone who found them through Kickstarter!

These channels are also great low-risk ways to test the viability of your concept and see if there's customer demand. And when there is, they help you grow your brand awareness organically through grassroots marketing and early adopters.

In addition to Kickstarter and IndieGoGo, some lesser-known crowdfunding platforms to consider include CrowdRise, GoFundMe, and Inkubato. Look for platforms that have successfully funded projects that are similar to yours in the past when choosing which crowdfunding site to use.

Thinking about starting your own crowdfunding campaign? Follow these tips on how to run a perfect Kickstarter campaign, based on research from Bentley business analytics graduate students.
 
3. Join Forces with Accelerators and Incubators
Incubator and accelerator programs like MassChallenge and TechStars can be a great way to broaden your network, get office space, meet mentors, brainstorm with other early stage startups and gain exposure to a wider set of investors. But all of that can come at a high cost.

"Most accelerators take equity for just a little bit amount of money and can take significant equity. So they are expensive," warns Cort Johnson. If you're willing to give up that equity and you need what an accelerator offers, that's fine. But 6 percent of your company for just $18,000 seems insane, he feels.

If the value proposition is high enough for your needs, though, go for it. Each accelerator or incubator model is as different as the lucky companies who are selected to participate in it. Be sure that you're getting the most bang for your bucks (or shares) first.

"When we were in MassChallenge, we could literally walk around and find people who ran into the same problems that we did, so that was outstanding for us," says Radmand of his experiences with CoachUp. "But there were around 200 companies, so you have to know what your business needs and seek it out.

Some programs are smaller and work more closely with companies, so you have to figure out what fits your company.
 
4. Find Angel Investors
When it comes to advisors and investors who aren't necessarily going to take huge chunks of your equity, angels can be an entrepreneur's saving grace -- hence the name.

Many angel investors are former (and highly successful) serial entrepreneurs themselves, like Hanover, who flipped to the funding side in order to try to help others do the same.

Angels can provide you with not only funding, but also the confidence that your idea is worthy of investment. This type of legitimacy and validation could get artificially inflated in a network seed round.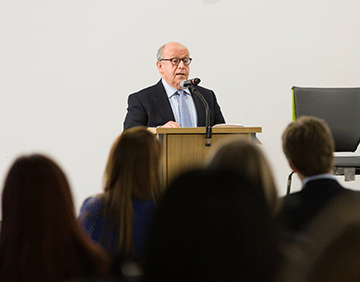 "It was important for us to take investments from people who were not our friends and family," Radman admitts. "I love my parents to death, but if I show that I'm passionate about something, they'll be 100 percent supportive, no matter what. Even if it's a terrible idea."

He wanted to make sure CoachUp was viable and so sought out investors who weren't biased. The team raised small amounts of money (about $10K to $20K), from a few prominent Boston angel investors. They would make progress with that funding, show the results to the investors, then ask for more.

To find angel investors, the first step is to create a profile on Angel List, where Johnson says "you have a sea of angel investors looking for companies to invest in." Through the platform, they can see what you're all about and how much money you're interested in raising. You can also find institutional backers for angels, who will amplify your angel's investment in your company, like Maiden Lane, or regional resources like BOSS Syndicate.
 
5. Go for Venture Capital and Equity Financing
Once you use the creative funding tips above to prove traction for your idea, it's time to go for funding -- and, by then, you may be in a better place to negotiate, have more confidence in your business model, retain more equity in your own company and/or secure a better "A round" financing package from venture capitalists than you would have had going in cold.

We know that there are lots of ways nowadays to find money to fund your company, so what should you be looking for in terms of a venture capital partner?

"There's no science in terms of who is the right [VC], and how much they are going to give you," says Johnson. Instead, it's about identifying the people who are going to be the right fit for you and your company -- the ones who are passionate about helping you grow.

So, what do those venture capitalists look for in a prospective investment?

"Execution matters a lot," says Radmand. "Ideas are cheap. But being able to execute is what really sets you apart from the competition."
 
Ideas are cheap. Being able to execute is what sets you apart from the competition, says @aradmand.
TWEET THIS

It doesn't matter if there are other people out there doing the same thing you are. Finding financing and being successful is about your ability to be innovative and to execute better and more efficiently than everybody else, he says.
 
6. Start Early
The experts also agree that starting a company while in graduate school is one of the smartest decisions you can make. Grad school is a ripe time and place for finding mentors and partners, and connecting with others also trying to launch companies. And some of those connections may even turn into investors!