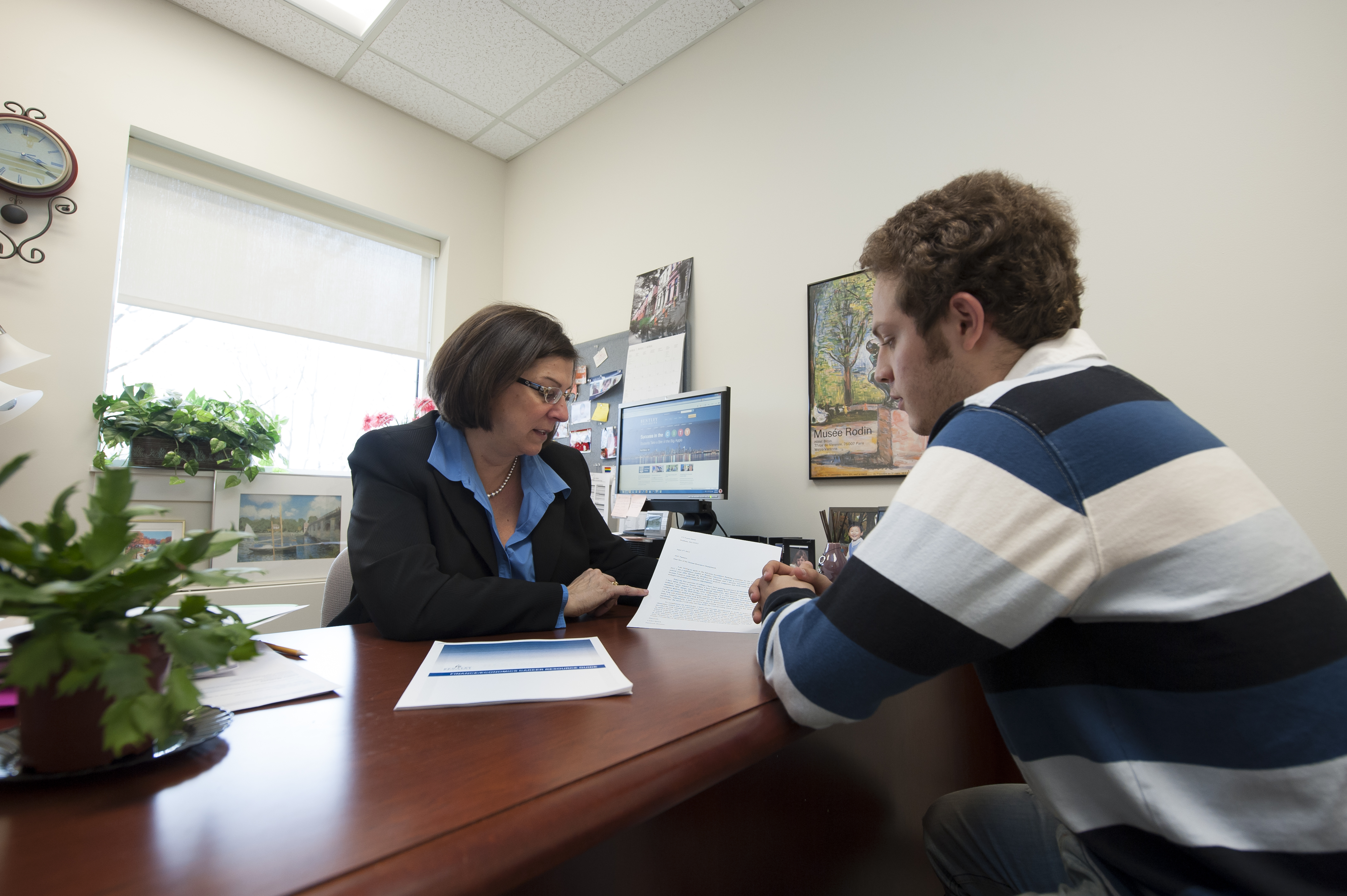 It's harder than ever before to get into business school, and the competition is getting younger. Universities are now conferring 74 percent more MBA degrees than in 2000, and more millennials are opting for graduate school in the hopes of gaining a competitive edge in a tough job market. So, if you're applying to an MBA program, how do you make your application stand out? According to admissions deans, by being your best self.
"It sounds obvious, but many applicants get tripped up trying to get inside our heads," says Bruce DelMonico, assistant dean and director of admissions at Yale School of Management. "Don't out-think yourself. Tell us about what you care about, not what you think we want to hear."
Here are seven specific things business school deans say they do want to see from MBA candidates:
Sincerity and Preparation
Many business school deans cite a lack of attention to detail as the reason an application gets tossed in the "no" pile. Donald C. Martin, author of the book Roadmap for Graduate Study and former dean of admissions at the University of Chicago Booth School of Business, says that on many occasions he would read an essay that was prepared for, say, Dartmouth College's Tuck School of Business, but was mistakenly sent to him at Booth.
"The applicant would stress that 'Tuck' was his or her 'first choice,'" Martin says. "Sometimes my outwardly vocal response was a good laugh. However, my regular unspoken response was: 'I hope you get into that program, because you won't get into mine.'"
Motivation and Passion
It's quickly evident to deans of admissions which students have done their homework on a program, are taking the interview seriously, and know the expectations schools set with their students about where that particular MBA program can take them as an individual, and which components of that particular program interest to them.
"It's gratifying to meet with someone who's sincerely passionate about our institution and our programs," says Sharon Hill, assistant dean and director of graduate admissions at Bentley University. "Students clearly apply to more than one institution but the ones who impress me are the candidates who are truly taking the time to see whether our program is right them and us."
Self-Awareness and Humility
Along with a decreasing median age among MBA applicants, many MBA deans of admission are also noticing a decreasing lack of respect for the process. Infusing the MBA application process with braggadocio rather than using it as an opportunity to professionally display your accomplishments or business acumen will often backfire on candidates, as well.
"It's amazing to me how many candidates, once they get accepted into a program, will continuously try to re-negotiate the terms of their admission offer," says Bentley's Hill. "Candidates don't realize that can be a negative reflection of the candidate. It's not showing how aggressive you can be in business or what a good negotiator you are; it can actually appear arrogant and makes us question whether the student really wants to be part of our community or is just looking for a better deal regardless of the school."
Candidates, even those with perfect test scores or successful business backgrounds, would be well served to display some humility when applying to MBA programs.
"There's no such thing as a perfect applicant," says Bruce DelMonico at Yale. "Everyone has weaknesses. We'll see them, so you're better off acknowledging them and incorporating them into your application than hoping we'll miss them."
Diversity
Executive boardrooms have long been scrutinized for their lack of women, minorities, and socioeconomic representation. Today, it's the mission of many deans to not only be the bridge to that change, but to make sure their classrooms optimize learning potential for their students by bringing together a brightly varied mix of perspectives.
"There's no cookie-cutter profile that makes a perfect candidate for our program — in fact, the more diverse a person, the better," says Hill. "Candidates should take the time to look at what the current profile of a particular school's MBA student looks like and ask themselves, 'How do I set myself apart?' Traditional diversity, geographic diversity, cultural diversity, diversity of educational backgrounds are all important, and are sought after by admissions deans because they can make the classroom experience much richer for all of the MBA students in their program."