99 Percent of Bentley's Class of 2021 is Employed or Attending Graduate School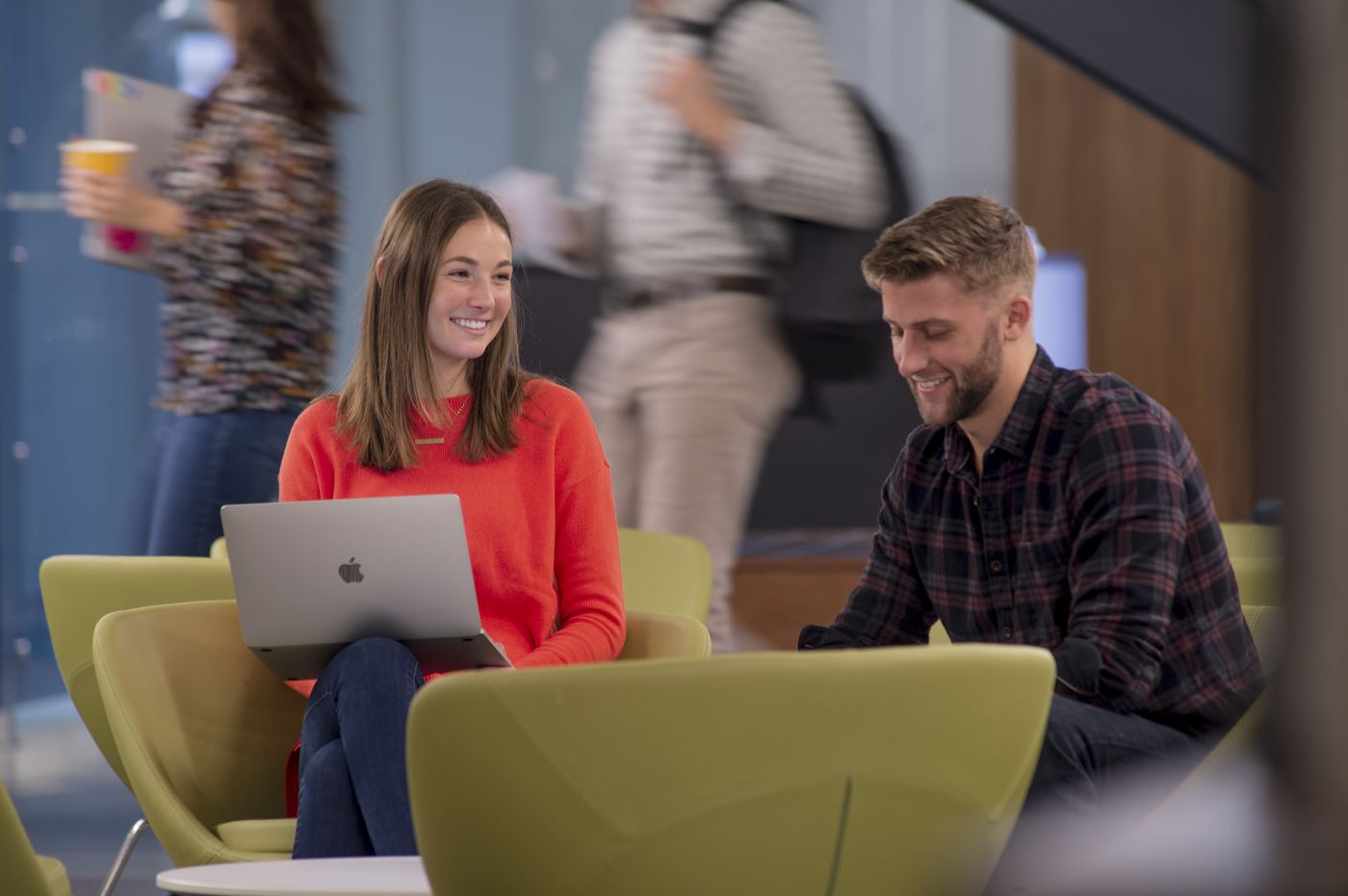 Ninety-nine percent of Bentley University's undergraduate Class of 2021 graduates are employed, attending or planning to attend graduate school, according to data reported six months after their graduation. Bentley graduates also reported an increase in salaries, with a median starting salary of $63,000 – up from $62,000 last year. 
Close to 60 percent of the graduates credited their post-graduation success to Bentley's top rated Pulsifer Career Development Center, which is consistently ranked by the Princeton Review among the top five in the country for both career services and internship opportunities. 
More than 90 percent of the class completed at least one internship. 
Bentley named a top university for long-term return on investment
"Employers tell us that Bentley graduates have the technical skills and critical thinking skills they are looking for that lead to success in the workplace," says Executive Director of the Pulsifer Career Development Center Janet Ehl. "That's the result of our curriculum combining business education and technology with the arts and sciences. We can be confident our graduates leave Bentley ready to make a positive impact in their careers and lives." 
Members of Bentley's Class of 2021 were hired by top organizations. In addition to all the major global accounting firms, Bentley graduates were hired by diverse industries and companies including Airbnb, Amazon, BNY Mellon, Boston Consulting Group, Boston Scientific, CVS Health, Dell, Epsilon, JPMorgan Chase & Co., Kimberly-Clark, L'Oreal, Liberty Mutual, Microsoft, Thermo Fisher Scientific, Travelers, Wayfair and Wellington Management.
An unexpected route to a dream finance career
Bentley students begin career management in their first year with a Career Design Seminar where they start to identify their personal strengths and talents and learn how those can impact career decisions. They also create the career tools they will need including a resume, cover letter, LinkedIn profile and elevator pitch. Bentley also offers career development seminars designed for sophomores and juniors. 
This approach has led to consistently high placement rates. For more than a decade, 97 to 99 percent of Bentley graduates have been employed or enrolled in graduate school within six months of graduation. 
Bentley's job placement statistics are compiled through a survey of graduates and research by the university's career development staff. The responses and data represent 90 percent of Class of 2021 graduates.  
Other data about Class of 2021 graduates:
304 different employers hired Bentley graduates in 2021. 
22 percent of graduates said they obtained jobs as a result of networking efforts. 
59 percent said they obtained a job through Bentley's Pulsifer Career Development Center, which works with companies to recruit Bentley students, sponsors career fairs, facilitates faculty and staff referrals that lead to jobs, and helps students secure internships that lead to full-time positions.