All That Jazz
Music is more than a pastime for Juan Cristo Diaz '21
When he was 15 years old, Juan Cristo Diaz '21 went rooting around in his father's record collection. Intrigued by the colorful cover of "Chet Baker Sings," Cristo Diaz decided to give the acclaimed jazz musician's 1954 debut album a spin. It was love at first listen.  
"I put it on, and that was it," he recalls. "I was totally transported by the music. I wanted to play the way Chet played, so I signed up for sax lessons pretty much the next day." It wasn't until a few months later that he realized Baker actually plays the trumpet. "By then, it was too late," he laughs. "I'd already bought my alto saxophone." 
Since that day, Cristo Diaz has learned how to tell the difference between a brass instrument and a woodwind. He's also become adept at playing the sax and similarly skilled with a guitar. Through it all, he's developed a deep and abiding love of jazz music, which, he says, "just makes life more enjoyable."   
Small wonder, then, that Cristo Diaz chose jazz as the focus of his Honors creative capstone project. A double major in Economics-Finance and Liberal Studies: Global Perspectives, he was inspired by the latter to create an original composition incorporating American, Latin American and European jazz motifs — in effect, producing an innovative musical arrangement offering a truly global perspective.  
As Cristo Diaz sees it, jazz is a uniquely versatile genre that lends itself to cultural interpretation. "Jazz is so diverse that scholars, musicians and experts in the field have a hard time reaching a universal description for it," he explains. "A diverse conjunction of sounds, beats and instruments can all fall under the jazz umbrella." Nevertheless, similarities among vocals, chords or instruments within a particular region have led to recognizable — and culturally-specific — styles.  
Jazz is so diverse that scholars, musicians and experts in the field have a hard time reaching a universal description for it.
Although its origins are subject to debate, it's generally accepted that jazz was created by African American musicians in New Orleans during the late 19th and early 20th centuries. Drawing upon blues and ragtime traditions, they produced what Cristo Diaz describes as a "fun and modern style, smooth and heavily reliant on percussion instruments." Beyond the music itself, he notes, jazz was a form of social protest: A celebration of Black culture, the new genre provided an outlet where musicians could freely express their frustrations about the discrimination they encountered in their daily lives.   
As big bands embraced the new style within their mostly-swing repertoires, jazz became increasingly popular. The new genre's influence soon spread across the globe, where it fused with local traditions to create signature sounds. In Latin America, for example, jazz merged with samba — itself a mix of African and Amerindian influences — to create what Cristo Diaz hails as the "catchy and vibrant tones" of bossa nova (Portuguese for "new beat"), perhaps best exemplified by the 1962 song "The Girl from Ipanema." In Europe, musicians pioneered "free jazz," which rejected carefully choreographed compositions in favor of improvisation.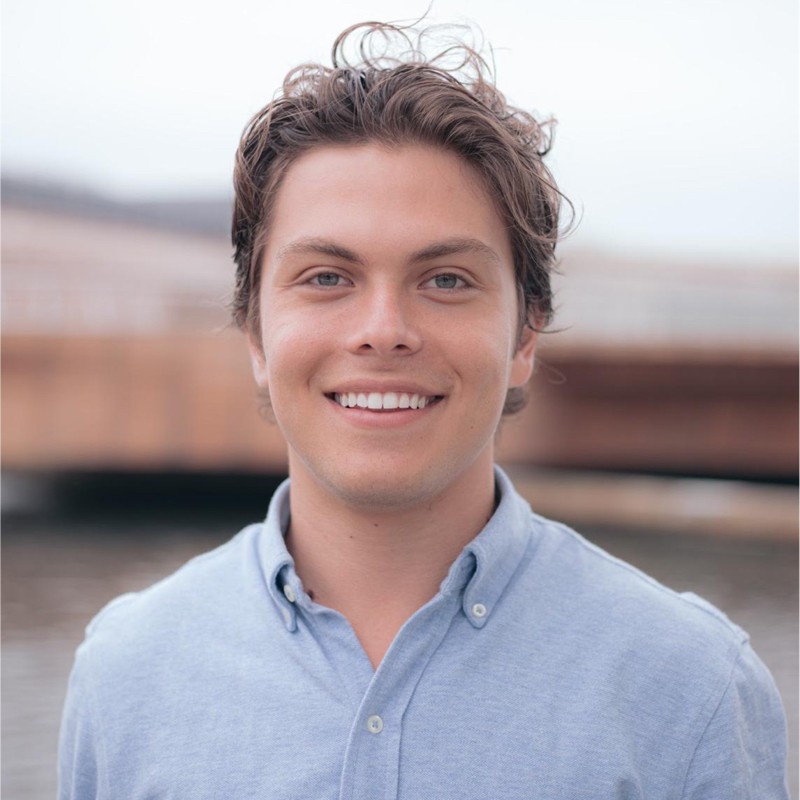 The genre's global appeal is one reason why Cristo Diaz is such a fan. Born in Colombia, raised in Panama, and now living in New England, he's traveled extensively throughout Europe and explored the jazz scenes in each. "Jazz remains popular around the world because of its ability to connect with people of any culture or background." As founder and president of the Bentley Music Collective, a student-run organization designed to accelerate career development in the music industry, he's seen firsthand how a shared love of music can bring people together. 
Jazz can also be a source of salvation, as Cristo Diaz knows from personal experience. While living in Panama, he began taking — and teaching — classes at Fundacion Danilo Perez, a nonprofit center for musical education and outreach. Established in 2005 by Grammy Award-winning jazz composer and pianist Danilo Perez, the foundation provides free and low-cost musical classes to at-risk youth. "In low-income Panama City neighborhoods like El Chorillo, youth are essentially forced to choose between joining a local gang or poverty and starvation," Cristo Diaz explains. "Jazz offers them a way to escape a life of crime and violence."  
Indeed, some of the foundation's most talented students have gone on to earn music scholarships to acclaimed institutions like Boston's Berklee College of Music. Others, including Cristo Diaz's friend Pablo — whose father was shot and killed in the streets of El Chorillo — have parlayed their jazz skills to become successful touring musicians.  
Cristo Diaz's experience with Fundacion Danilo Perez has had a profound effect on his life and future. Although he's just embarking on his professional career as a financial analyst with IntusCare, a Rhode Island-based healthcare startup, he already has a vision for life after retirement. In addition to opening a jazz club "somewhere near a beach," Cristo Diaz hopes to start his own school offering disadvantaged youth a positive, and potentially life-changing, musical outlet. "Jazz is a music of incredible importance to me, and I want to ensure that younger generations don't lose touch with this historically rich and exquisite genre."