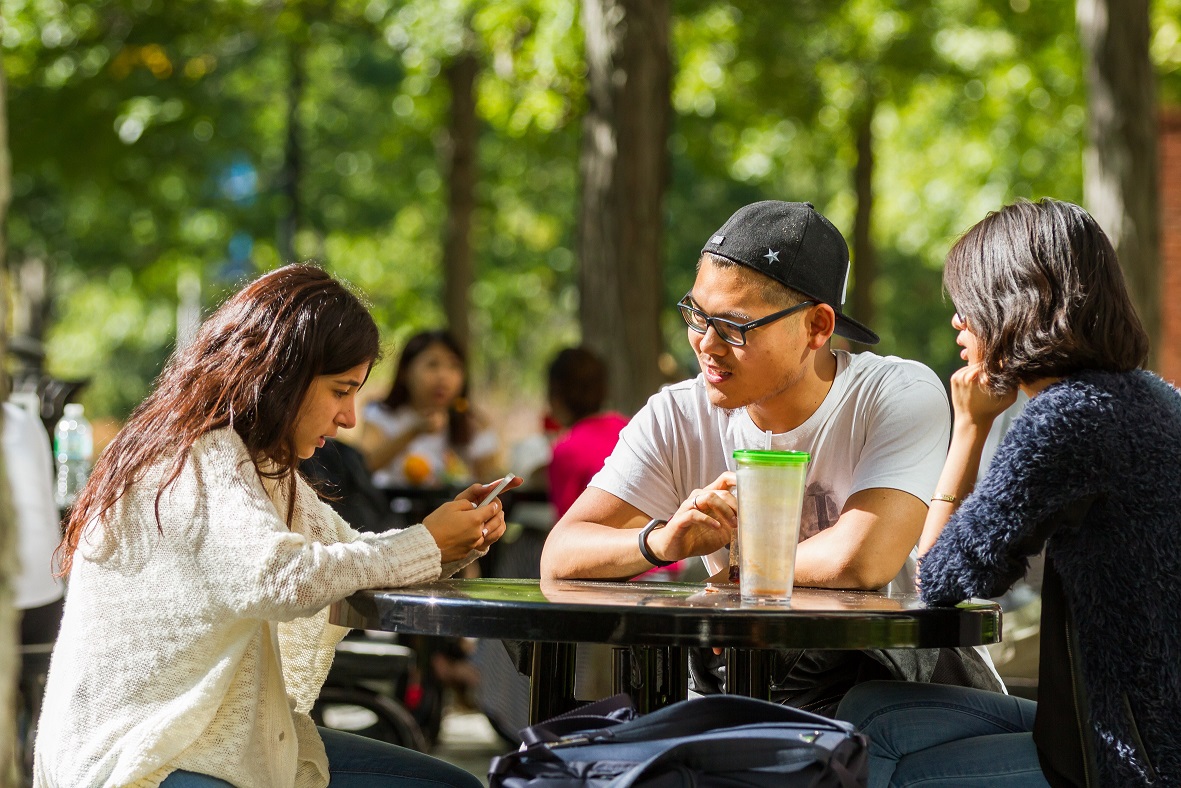 Bentley Awarded $300,000 to Strengthen Sexual Violence Prevention
Only Massachusetts University to Receive U.S. Justice Department Grant
Bentley University has been awarded a $300,000 federal grant to strengthen efforts to prevent sexual assault, domestic violence and stalking among students of color, LGBTQ and international students. Bentley was the only Massachusetts university to receive the U.S. Justice Department funding, demonstrating the university's proactive leadership in combating sexual violence.
The grant will help Bentley establish new programs for populations who are often disproportionately affected by sexualized violence as well as fund trainings in sexual violence prevention for Bentley staff and community partners including the Waltham Police Department; REACH, a non-profit organization in Waltham that supports domestic abuse survivors; and the Boston Area Rape Crisis Center.
Bentley has been a leader in addressing and preventing gender-based violence and educating students about healthy relationships. The university requires all first-year, transfer and graduate students to complete a training on relationship violence. In addition, members of sororities, fraternities and athletic teams are trained in healthy relationships and domestic violence prevention.
After receiving training, Bentley student leaders have visited local high schools to talk with students about the importance of developing safe, inclusive cultures to prevent sexualized violence.
"At Bentley, helping our students to engage in healthy relationships is an important part of every student's experience and education," said Erin Kelley, the university's Title IX Coordinator and Director of Student Conduct and Development. "Providing our students a safe learning environment ensures that students can live up to their full potential and sets the stage for productive, healthy relationships long after they've left our campus."
Read More About Bentley's On-Campus Relationship Violence Prevention Efforts
The federal grant, which will be paid to Bentley over three years, was awarded by the Justice Department's Office on Violence Against Women as part of a national program to help campuses respond to sexual assault, domestic violence, dating violence and stalking.
Kelley credited Alex Hirs, Bentley's Assistant Director of Gender Equity and Development, and Susan Richman, the university's Director of Foundation Relations and Sponsored Programs, for their assistance in submitting the successful grant application.
Read the Justice Department's Announcement of the Awards
About Bentley University
Bentley University is one of the nation's leading business schools, dedicated to preparing a new kind of business leader with the technical skills, global perspective and ethical standards required to make a difference in an ever-changing world. Bentley's diverse arts and sciences program combined with an advanced business curriculum prepares graduates to make an impact in their chosen fields. The university enrolls approximately 4,000 undergraduate and 1,000 graduate students. For more information, visit www.bentley.edu.