Bentley Hosts Teaching Seminar for Diverse Future Professors
Katherine Lampley knows there are many benefits to having a diverse faculty at a university. Her top three: an enriched classroom experience, more creative curriculum design and research, and a more inclusive community. But Lampley, the executive director of Bentley's Office of Diversity & Inclusion, also knows that recruiting diverse faculty candidates isn't easy.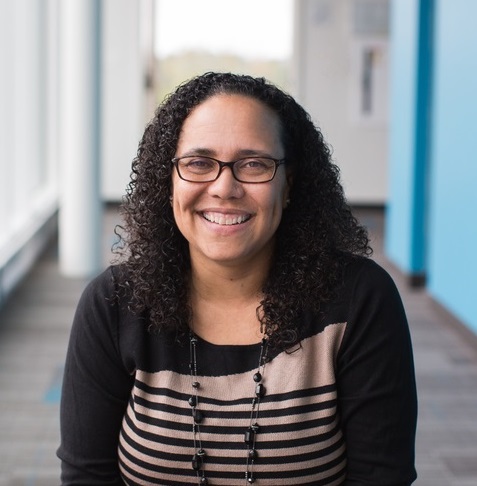 "All universities are challenged to diversify their faculty, but it is especially acute for us as a business school because the business disciplines are more predominantly white and male," she says. "This is why we partner with organizations like the PhD Project to support their efforts to bring more racial diversity to the business disciplines."
The PhD Project provides a support network to help African-Americans, Hispanic-Americans and Native Americans complete a business PhD and in turn become business professors and mentors to the next generation.
Bentley recently partnered with the PhD Project to host "Strategies for Success in the College Classroom," a three-day teaching seminar for PhD Project members who are doctoral students or are early in their teaching careers. The workshop covered topics such as classroom management, testing and grading, syllabus development, handling teams and teaching online. 
"This is Bentley's fifth year hosting the program, and it not only enhances our longstanding partnership with the PhD Project but allows us to interact with promising doctoral students before they finish their degrees and hit the market," Lampley says, noting that most of Bentley's recent faculty hires of color in business have been members of the PhD Project. Encouraging a diverse faculty is particularly important given the changing demographic of students, Lampley says.
"The student body is growing increasingly diverse in all dimensions including religion, class, political perspective, gender identity, learning styles, nationality, race and sexual orientation," she says. "And to recruit and respond to the needs of these students, we need a diverse faculty and staff who understand their needs and perspectives."
Faculty members from various backgrounds also foster diversity of thought in the classroom and around campus, Lampley adds. "Diverse perspectives help to create more robust, innovative solutions."
Read About Diversity and Inclusion at Bentley
Lampley believes that partnerships are key to boosting the numbers of diverse faculty. In addition to initiatives with the PhD Project, for example, Bentley is part of the Massachusetts Business School Collaborative, a nine-school consortium that works to recruit racially diverse faculty to their campuses. The university also recently began offering a two-hour workshop to staff and faculty members to avoid bias in hiring, an effort that was covered in a story in The Chronicle of Higher Education.
Beyond the numbers, Lampley emphasizes the broader impact that a diverse faculty can have on students and ultimately the workforce.
"If women and students of color do not  see themselves represented in the classroom, how can they begin to see themselves achieving success in the workplace? In a similar way, if white male students don't have the opportunity to interact with female faculty or faculty of color, they are missing an important vision as well," Lampley says. "There is a lot of attention being paid to the make-up of corporate boards and the C-suite, and the path to those places begins on college and university campuses."