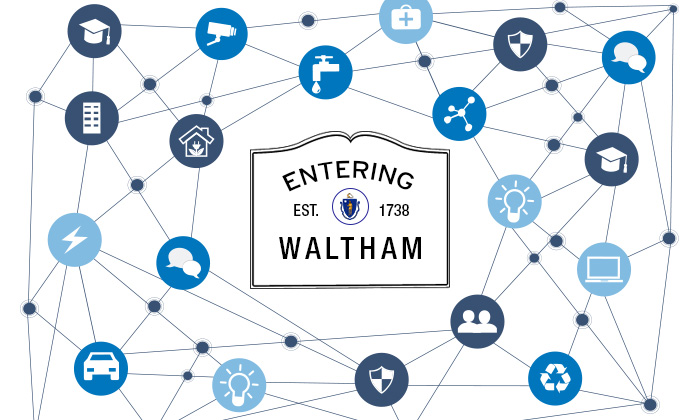 Bentley Professor Hopes to Bring "Smart City" Lessons from Europe to Waltham
Sandeep Purao has been on a quest this spring that took him to Copenhagen, Helsinki and Barcelona—all to learn about smart city initiatives and city-university partnerships, and to contribute to research and teaching at Bentley.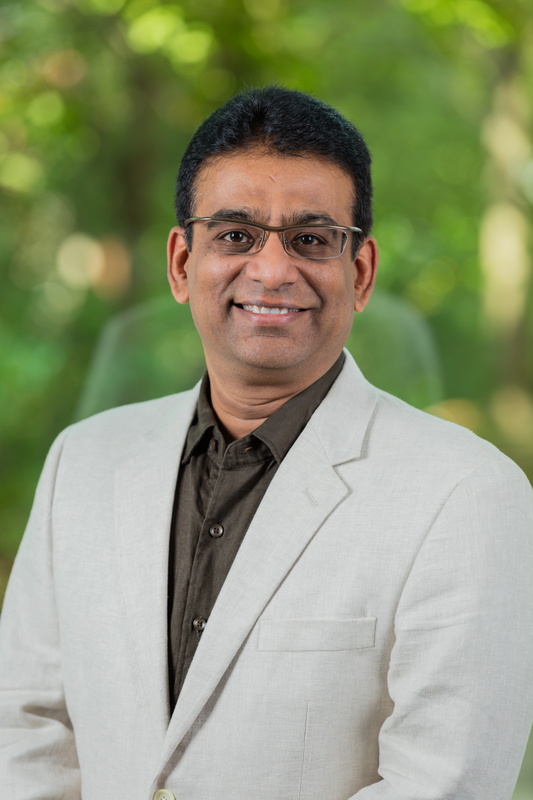 Purao, a Bentley trustee professor of information and process management, is a scholar of "smart cities," which use technology to improve city operations and improve the quality of life for citizens who live and work there.
Purao has been working with the City of Waltham and Bentley's Jeanne and Dan Valente Center for Arts and Sciences to investigate ways to identify the needs of Waltham's elderly population and use technology to meet those needs.
Purao will be teaching an Honors course this fall that involves Bentley undergraduates in the project. He has hosted a "Smart Waltham" conference at Bentley with the city's mayor, city councilors, a state representative, the city's director of the Council on Aging and scholars, and plans similar events for the future.
The research tour this spring was designed to learn from municipal leaders and university scholars and administrators in Copenhagen, Helsinki and Barcelona. Purao examined partnership models between university faculty and administrators and city officers to see which lessons he might bring back to the U.S. In addition to these meetings, he also led a research seminar for doctoral students from across Finland at Aalto University School of Business in Helsinki: "Studying smart cities through action design research."
This work is funded by a grant from the Whiting Foundation, and seeks to foster the idea that "town" and "gown" can learn from each other, particularly when the latest information and management technology is in play. "Smart cities can be laboratories for learning, as well as deliver services to their citizens," says Purao. "I look forward to bringing great ideas for partnership I've seen to Bentley and Waltham."
Purao collaborated with scholars at the Copenhagen Business School, Aalto University School of Business and Esade, Ramon Llull University.