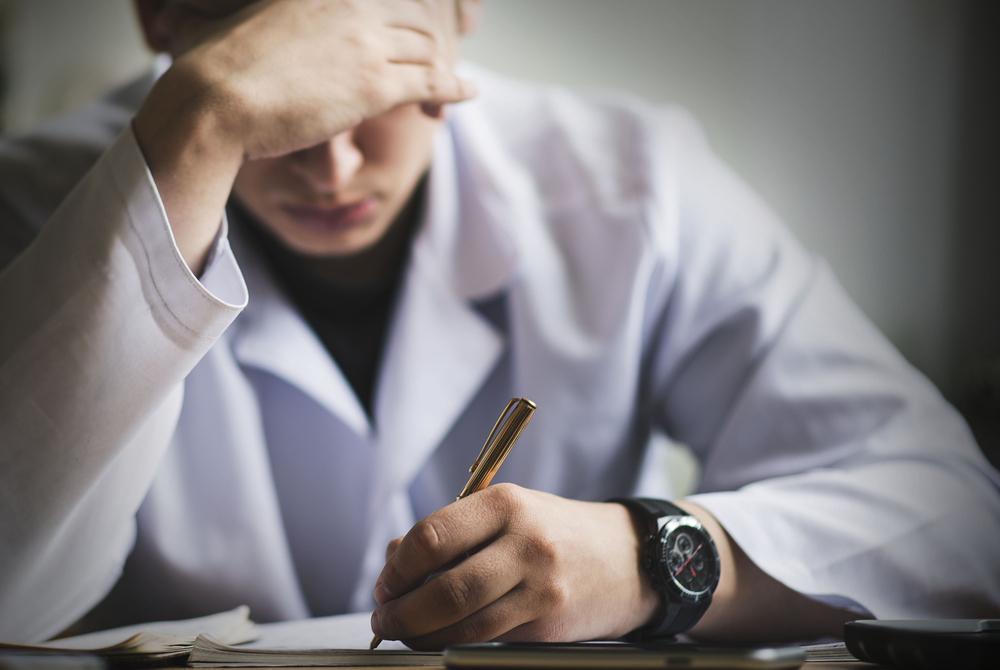 Bentley Undergraduate Research Shows Why Medical Students Feel Emotionally Isolated
As Bentley undergraduate business students Celia Cristofoli '18, Kerry Ryan '18, Karla Bustillo '18, and Julia Noyes '18 embarked on their capstone project, they knew they wanted to give voice to students in their third year of medical school and as a result, hopefully improve the medical education system.
Though studies have been done in the past identifying the issues of emotional isolation students face along with the challenges of the medical school structure, Cristofoli, Ryan, Bustillo, and Noyes wanted to see for themselves. After reading up on prior research and with the support of the American Medical Student Association (AMSA), they designed their own survey with the goal of receiving as many candid qualitative responses as possible. In the end, they sent the survey to 2200 third year medical students across the country and received more than 200 responses.
Hands-on learning in action
The Bentley students were tasked with designing a survey to get at the root of how these stressed-out medical students form relationships and negotiate the hierarchy with allied health professionals at their clinical sites. The findings confirmed the main causes of third year students' feelings of emotional isolation - emotional distance from family and friends outside of the medical field, the overly competitive team environments, lack of clear and standard expectations set across hospitals, the long hours, and the location of study most often being far from home – and also found that despite these hurdles to overcome, they do not deter the majority of students from entering a clinical environment after medical school.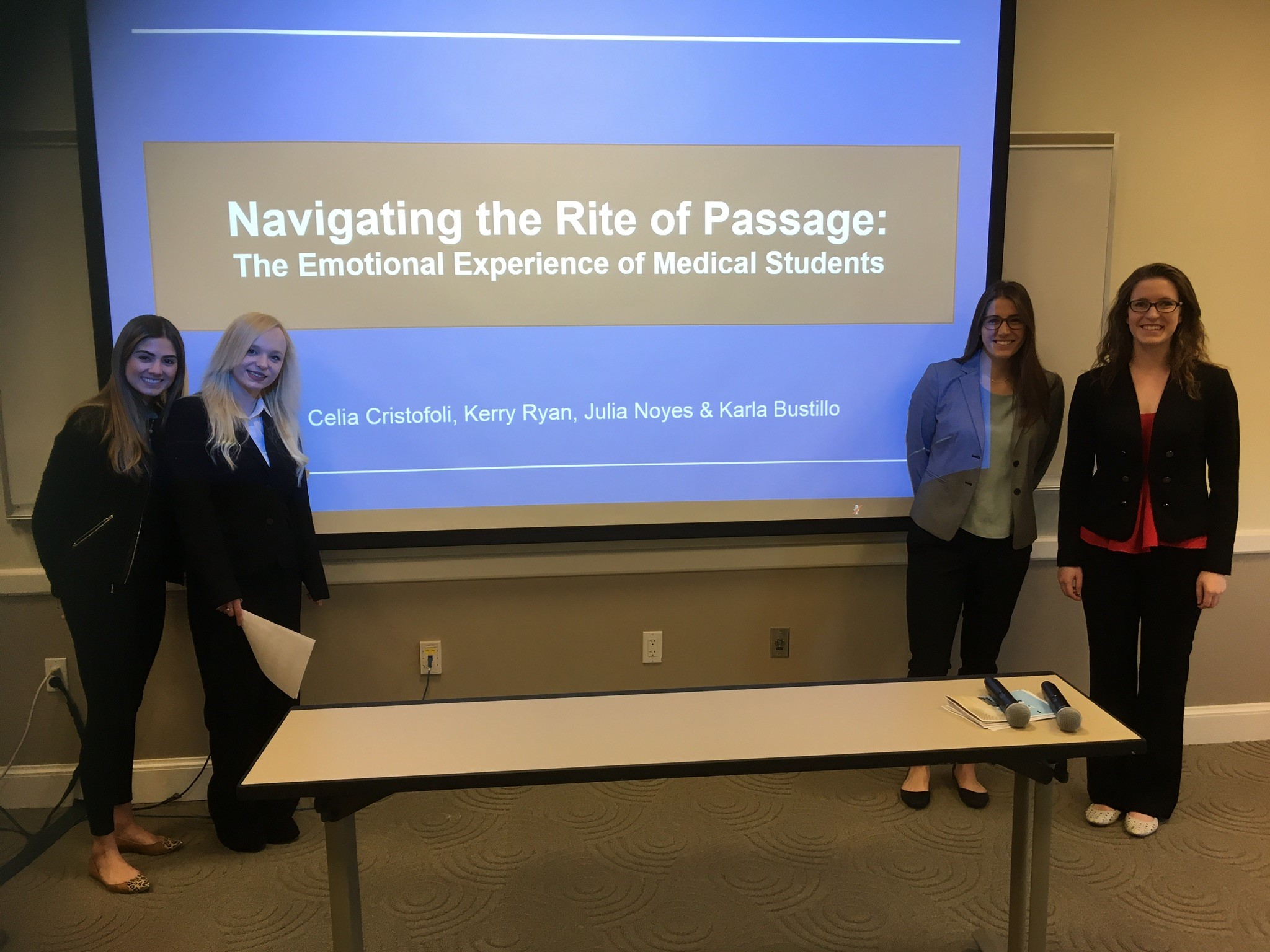 "The Bentley students did a remarkable job identifying important themes that have not previously received much attention," says Dr. Rebekah Apple, director of student affairs and programming for AMSA. "Their thoughtful approach to an emotional topic allowed respondents the opportunity to share meaningful information, creating a strong foundation for further study."
As a result of their excellent teamwork, the four undergraduates were rewarded with a Bentley Showcase Award recognizing the outstanding quality of their research.
Advised by Professor Helen Meldrum of the Natural and Applied Sciences Department,this project was done as part of the Bentley Liberal Studies major (LSM), which undergraduate students can choose to pursue in tandem with a traditional business school major.
About the American Medical Student Association
The American Medical Student Association (AMSA), with a half-century history of medical student activism, is the oldest and largest independent association of physicians-in-training in the United States. Today, AMSA is a student-governed, national organization committed to representing the concerns of physicians-in-training. AMSA members are medical students, premedical students, interns, residents and practicing physicians. Founded in 1950, AMSA continues its commitment to improving medical training and the nation's health. More information at www.amsa.org.
About Bentley University
Bentley University is one of the nation's leading business schools, dedicated to preparing a new kind of business leader with the technical skills, global perspective and ethical standards required to make a difference in an ever-changing world. Bentley's diverse arts and sciences program combined with an advanced business curriculum prepares graduates to make an impact in their chosen fields. The university enrolls approximately 4,000 undergraduate and 1,000 graduate students. For more information, visit www.bentley.edu.