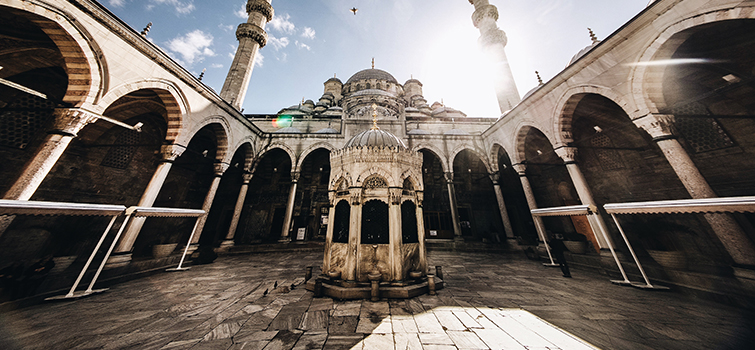 Can Ahtam: An Instagram Phenomenon's Take on Photography, Simplicity, and the Beauty of Small-Town Life
By Ellen Foord
Speaking nearly perfect English through a subtle, yet noticeable accent, photographer Can (pronounced "John") Ahtam sits in his office at Bentley's Office of Graduate Admissions and describes his first experience with a camera as being, above all else, about capturing differences.
"To a kid, everything is different," he says. "You can't comprehend and ask questions about why some things are different. As a kid, it was just, 'That seems interesting to me. I should take a photo.'"
Ahtam has come a long way from those early days of childhood questions. The trials, tribulations, and triumphs from childhood through the completion of his MBA degree in marketing at Bentley have created an introspective and analytical photographer who views the world through a marketer's eyes, with a healthy dose of skepticism and cynicism thrown in.
The Early Days
Originally from Istanbul, Turkey, Ahtam has come a long way from those first snapshots with a disposable camera, a gift from his mother. With a following on Instagram that currently exceeds 189,000, Ahtam has garnered critical acclaim and social media "influencer" status for his distinctive composition and perspective. His Instagram profile (@canahtam), entitled "Squares from my life," is full of lush landscapes, bird's-eye-view cityscapes, and eye-catching portraits. 
"I was fortunate enough to travel a lot with my family to countries around Europe and Africa, and of course, the Americas," says Ahtam. "That gave me a different understanding of the world we live in and unintentionally, you compare your culture to others and try to seek out the differences and different understandings. That drew me into documenting the differences I observed visually by photography."
Though his parents offered plenty of opportunities to develop a wide array of hobbies, the only interest that ever stuck was photography.
"I was never keen on collecting stamps or old money, or anything for that matter," says Ahtam. "But photography is a collection for me. It's more to pursue and learn more about different people and places. Photography is a broader hobby than just photographs themselves."
Culture Shock
As Ahtam aged, his passion and level of experience with photography grew, and he progressed from disposable cameras to a DSLR. Schooled through his undergraduate degree in Turkey, Ahtam continued to refine his photography skills on the streets in Istanbul throughout his undergrad years.
"In Turkey, I was able to capture portraits. Candid shots, really rich in essence," he says. "If I took a photo of an elderly gentleman at a mosque, he would come up to me and say, 'I saw you take a photo of me, can I see it?' There was genuine, welcoming interest. It was always this welcoming environment that sparked interest in others and supported photography."
Upon his arrival in the United States, Ahtam says he experienced a great culture shock. "When I came here, people were so protective of their image, they would draw back when I went to take a photo. They would come up to me and say, 'I don't like that, delete it.' Very suspicious and private. It's fully understandable. People have their choices in life. If they want to be photographed, fine. If they don't, I have to respect that."
The Age of Instagram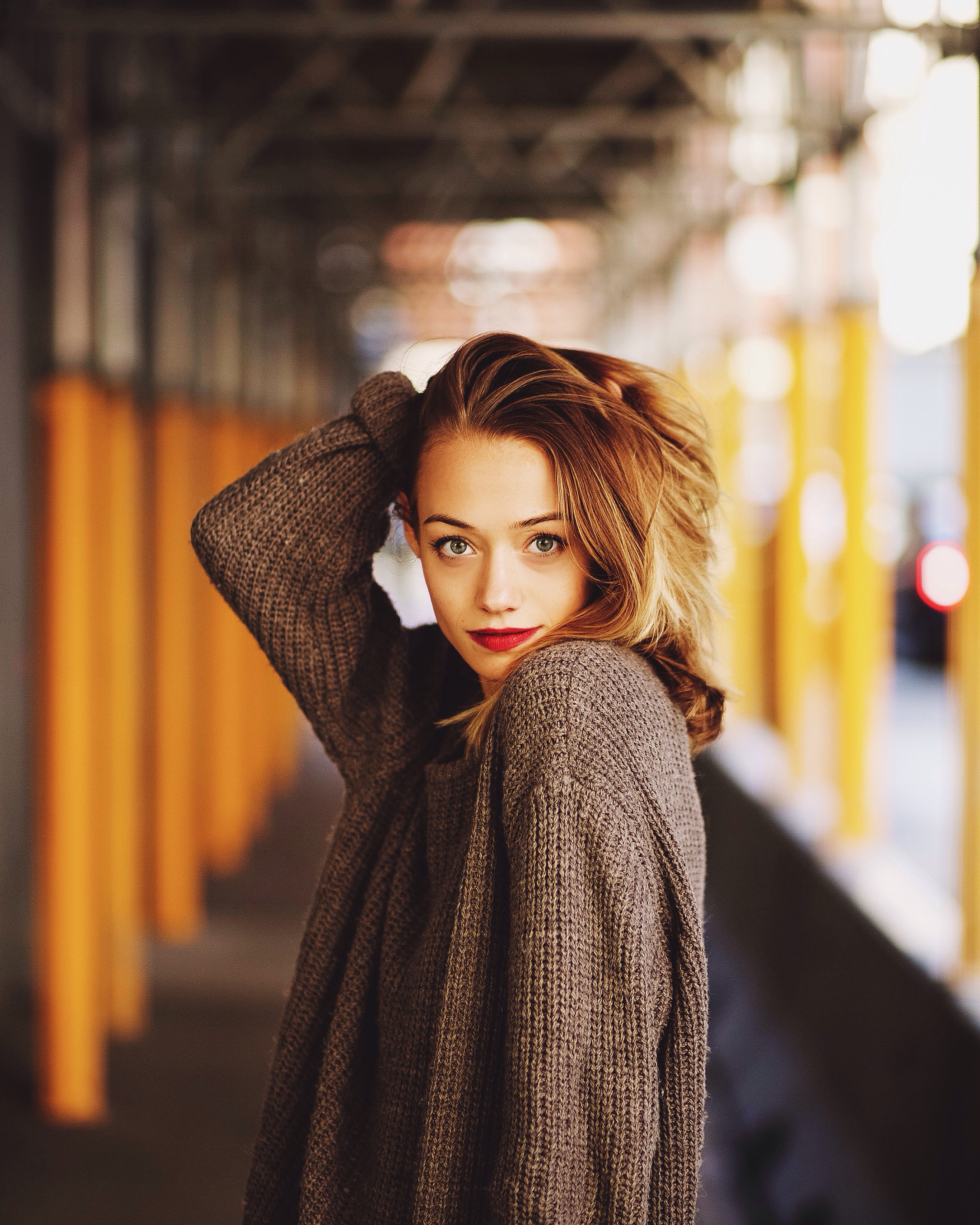 Though he'd been refining his skills as a photographer for some time, Ahtam didn't make an immediate leap to some of the new visual platforms that began to emerge. For someone who currently has such a vast following, Ahtam says he was initially disinterested in Instagram when it first emerged.
"To me, Instagram was instant, and DSLR wasn't instant. I had to download and edit and send it to my cell phone. It took some time," he recalls. "Within my mind, it never occurred to me that I could post to Instagram with my DSLR photos. Instagram was meant for cell phones."
With no knowledge about hashtags, geotags, or engagement via liking or commenting, Ahtam's initial experience with Instagram was just for fun, to see what else was around and be inspired. Luckily, a few friends more interested in the platform convinced him to utilize his DSLR photography on his profile. He began to take the platform more seriously as an avenue for not only photography, but also connecting with the larger worldwide community.  
Fully Entrenched: Instagram's Insta Culture and Community
After completing his undergraduate degree, Ahtam made the move to Boston to get his MBA at Bentley. Upon his arrival, Ahtam says he discovered several communities, such as @IGBoston and @IGersBoston, who were hosting "instameets."
"That was my chance to get involved with the community around me. It grew on me and I said, 'I'd like to be a part of this,'" Ahtam recalls. "I wanted to grow myself and see what else was out there and do more. I became more social through Instagram."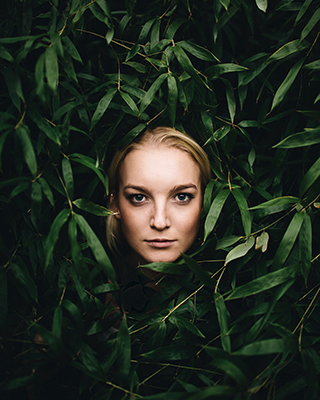 Initially, the dynamics of Instagram were somewhat mystifying. With a natural inclination to portrait photography, Ahtam was frustrated by how poorly portrait shots were received on the platform.
"When Instagram was established, portraits didn't get as many likes as a New York City rooftop shot," he says. "It was demotivating for me. I feel like a portrait can tell a bigger story than say, for instance, Acorn Street. Acorn Street is, still to this day, the most photographed street in the U.S. but it's only one street."
Eventually, Ahtam took a more pragmatic approach to the content in his profile, posting the requisite number of "classic" shots, such as cityscapes, in order to grow his following. "It's sort of a game to me," he explains, "when you are trying to get different levels by posting the right thing, and then you can move on to the next level."
Of course, being immersed in Bentley's graduate program in marketing was a leg up on the social media learning curve. "I learned about social media through different courses and panels at Bentley, as well as meetups and networking," says Ahtam. "Marketing is to connect. I show interest in others, so that they will show interest in me. I interact."
An Ephemeral Juggernaut and Life, Uncomplicated
Though Ahtam admittedly invests considerable time in the Instagram community, he is decidedly unattached to the permanence of the platform. "As an instagrammer I don't see myself as valuable in that 'Oh, we're changing the world' kind of thing," he says. "There's the 'influencer' idea, but this is a momentary thing, it's instant. I strongly believe that Instagram is a trend . . . It's going to lose interest or something else is going to come along."
Ahtam is similarly dismissive of the power of Instagram to magnify creative potential. "I would say there's a narrowing (of creative possibility) through trends . . . each trend that comes out, it becomes the same thing. I see so many trend-followers. Which isn't to demean their work, obviously they're putting in a lot of effort into it. Art is always appreciated."
But, he says, with each trend, users need to put their own unique spin on a trend. "You have to find your inner self. Put yourself out there and say, 'What have I done to make this different and appealing?'"
When asked how he decides what to shoot and what to post, Ahtam's answer is surprisingly straightforward. "I like easy to digest photos. I don't like complicated photos," he says. "Life in itself should not be complicated. People take joy in complicating tasks and life. I try to find the simplicity in life."
From Istanbul to Boston: The Journey to Bentley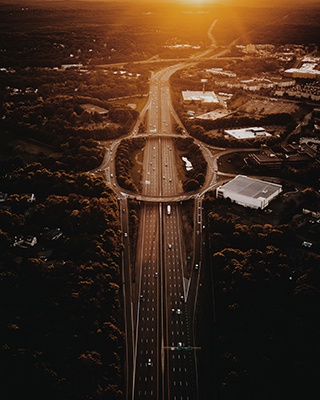 Like his attraction to simplicity in photography, Ahtam's attraction to Bentley's MBA program was uncomplicated. Ahtam's undergrad campus was 40 minutes outside of Istanbul, in a small town surrounded by forests, and in his search for an MBA program, he was looking for a school with a similar feel. Ahtam's sister was living in Boston, working at Harvard, and had invited Ahtam to live with her. The matter of which school fit best down to the campus and the community.
"One of the biggest elements that drew me to Bentley was the campus," says Ahtam. "Waltham is about 20 to 30 minutes outside of Boston, and it has a campus environment. And the culture here, where interaction matters a lot and the community aspect matters a lot — I said to myself, 'This is the university where I want to go.'"
After successfully completing his MBA at Bentley and spending a year working at corporate giant Coca-Cola, Ahtam found himself back on the job market.
"As a marketer and a true business person, I always imagined myself in a large global conglomerate, working. Possibly still doing photography on the side," says Ahtam. "Luckily, when I was looking for my next job, Bentley was looking for someone in graduate admissions. In some ways, I feel that there's more value in selling an education. You get to change someone's future. That's why I'm here at Bentley — I'm a product of the school."
The marketing savvy Ahtam gained from his Bentley education has served him well, both in his career and in his photography and Instagram philosophy. For someone like Ahtam, the sky is the limit, in terms of opportunity. But for a man who so reverently values community, it was Bentley's unique collective that drew Ahtam back from the corporate sphere, back into the campus and culture that remind him of home.
How To Be an Effective Community Member on Instagram
Ahtam isn't a proponent of telling anyone how to take photos, and believes that the number of followers is irrelevant. Instead, he recommends the following tips as the best ways to be an active, engaged member of the Instagram community.
Ask the question "Am I a good fit for Instagram?"

Take the first step: Set up the profile, write a nice bio. Be welcoming. People want to see that you aren't a cold-hearted person. Do the warm, friendly stuff, but don't be fake. Be real.
Post whatever you want on your profile and post a reasonable amount. But don't overload! Limit posting and hashtags. People are already bloated from too much content. You don't want followers to get sick of you. Post maybe one to three photos a day. That also helps you focus on your content and interactions.
Show interest in others and show up for insta meetups. Don't just let the community hang in social media, go out and shoot with them in person. You'll gain friends and learn from your fellow photographers.
Be humble. Always remember not to be snobby. These people like your work and follow you because of it, but if you are snobby, they'll unfollow you in a second. Recognize and appreciate your followers. Always reply to comments and messages.