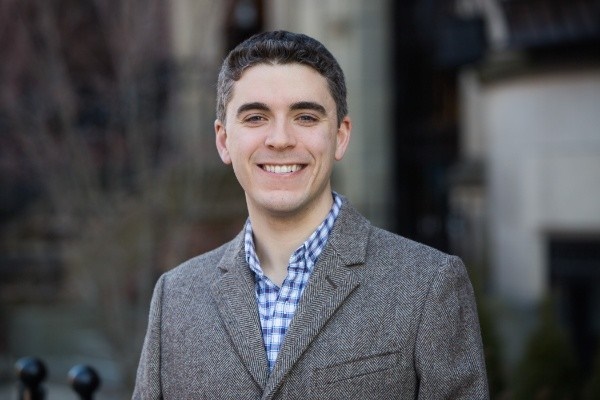 Christopher Joyce Named to Lead Strategic Communications at Bentley
Christopher J. Joyce has been named associate vice president for strategic communications and chief of staff to the president at Bentley University.
Joyce has led the university's Division of Strategic Communications on an interim basis since its creation in June, overseeing communications as the university launched multiple, university-wide efforts including Strategic Planning and Inauguration. He has also served as assistant to the president, directing the operations and management of the Office of the President.
"Chris' skilled leadership will help ensure that the university's communications are clear, coherent and closely aligned with our strategic goals," said Alison Davis-Blake, PhD, who became Bentley's eighth president on July 1. "I've come to rely on and trust his judgment and counsel."
Sitting with the President's Cabinet, Joyce has responsibility for the university's internal and external communications, public relations and social media.
"The value of a Bentley education in preparing our graduates for today's changing world has never been greater," said Joyce, who served previously as chief of staff to former President Gloria Larson with a focus on communications strategy and public affairs. "I'm excited about the opportunity to help share that story and demonstrate our leadership as one of the top business schools in the country."
Joyce's background includes leadership roles for local, state and national political campaigns. He holds a bachelor's degree in History from Bates College.