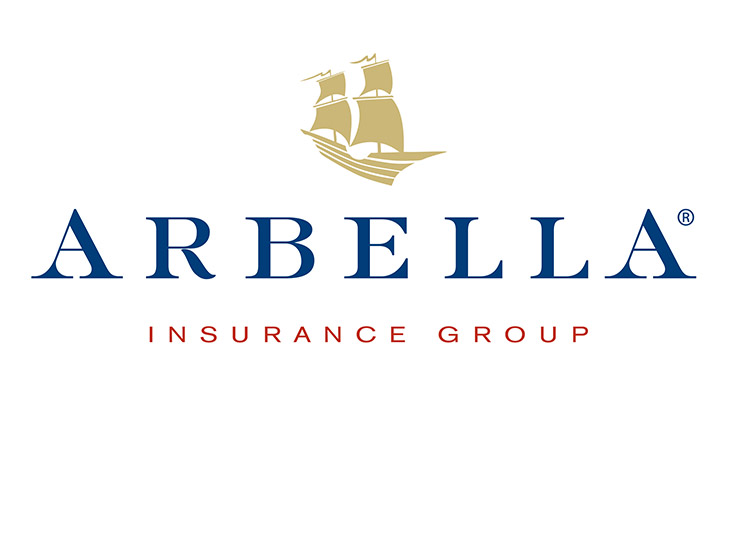 Companies Where Millennials Thrive: Arbella Insurance Group
Currently celebrating its 25th anniversary in business, Quincy-based Arbella Insurance Group is regularly recognized as one of the best places to work by the Boston Business Journal, and its CEO was recently recognized for his "galvanizing" civic leadership. Arbella's dedication to giving back may help partially explain the loyalty from its approximately 1,000 employees — 70 percent of whom have been with the company for five or more years, 34 percent for at least 15 years. This includes many millennial employees, of whom only 55 percent are typically loyal to their companies (compared to 69 percent for other generations) according to Bentley University's PreparedU study. Arbella seems to be an example of modern corporate culture done right.
Arbella says the secret to success lies in being not just a mission-driven company but a values-driven company, focused on employees as multi-faceted people. This means investing not just in their careers, but in their social, physical and financial health, their families and communities; it also means working with them on their own personal road map — including retaining retiring baby boomer employees as mentors to Gen X and millennial colleagues.
We sat down with Susan Glynn, director of talent acquisition, development and communications, and Carla Lynch, manager of talent acquisition, to find out more about what makes Arbella a Company Where Millennials Thrive.
Why is Arbella one of the best places for millennials to work?
Glynn: It starts at the top! Our CEO, John Donohue, started the company 25 years ago and that makes a real difference. Unlike many CEOs, who change jobs regularly, John and his board of directors set out to create a different type of insurance company, one that truly cares about people. Arbella's values drive our everyday decision-making and behavior at all levels. We understand that it's extremely important to listen to employees and we offer many ways for employees to be heard, including regular surveys and taking action on the results, an employee advisory council, and a company-wide employee blog, to name a few.
Lynch: We hear all the time how unique we are. It feels different from the time you walk into any Arbella building. Our employees are deeply focused on building relationships with our customers, our independent agents, and each other. We have a strong leadership team that "walks the talk" and works hard to treat people with respect, support transparency, and develop great talent so we're able to promote from within. People know the value of that.
Do you feel there's a preparedness gap between millennial workers and the requirements of the workplace?
Lynch: Yes, there are some areas where millenials, like everyone, need development, including verbal and written communications and interpersonal skills. We work with employees on those areas and help them to be successful within our culture.
Glynn: Because we value strong relationships, we hire people with great interpersonal skills first and train them on the technical aspects of the job. Personality fit is very important. We seek people who are collaborative and like to help others at every level. Arbella is a values-driven culture. It's important that we get things done, but it's most important how we get things done.
How does Arbella help millennials with any perceived learning curve?
Glynn: Once hired, we provide extensive mentoring, coaching and feedback through our onboarding and training programs to support our new employees in their transition. When someone begins a career at Arbella, they embark on a year-long process designed to help them thrive. They're introduced to our history, values, culture and job-specific training. Because we believe so strongly in the value of relationships and two-way communication, we teach all employees how to effectively deliver feedback up, down and across the organization and we provide them with the tools and resources to do so.
Do you ever find it difficult to manage millennial employees?
Lynch: It really comes down to painting the picture of how they're going to get from where they are now to where they want to be, and working with them early on about how to get there. Employees all want to know how to get ahead and people have high expectations for themselves, so we really work to give them guidance and set expectations up front. It helps us to retain people for the long term. We utilize a variety of programs to keep people engaged and excited because if no one talks to them about their career plans and goals, that's when they start looking elsewhere or accept that in-mail on LinkedIn.
Do you have any formal or informal mentorship programs in place?
Glynn: Arbella employees represent every generation, from millennials to baby boomers. Up until a few years ago, many boomers hadn't chosen to retire, which meant there weren't a lot of opportunities for others to move up the ladder, and that was troublesome to a lot of millennials. We work closely with our boomer employees and talk to them about how they want to retire. Nobody looks forward to waking up that first Monday morning after retirement with nothing to do, and it can be very uncomfortable to talk about. So we've found a way for those who are planning to retire to do it in a way that works for them. Many retirees want to work part-time and we welcome that. Millennials deeply appreciate learning from successful, experienced people who are willing to train and mentor them. It's the best of both worlds and it helps us perpetuate our knowledge base.
In the Bentley PreparedU study, 88 percent of millennials said that it was a priority to work for companies that are socially responsible and ethical, making the world a better place.
Lynch: People want to be of service, and a big part of that is not just serving our customers and agents but also our community. Almost every week during office hours, groups of employees go out to food pantries, Habitat for Humanity, and other organizations providing services to those in need. These experiences are invaluable ways for our employees to give back and get to know each other in a very different setting. Employees come back to the office refreshed and inspired. And they don't have to take a day off to get involved, which speaks volumes about our dedication to the total person, not just the worker.
What are the top three things that other companies could learn from your experiences about hiring, employing and/or retaining millennials?
Glynn: First, we see employees as whole people. A lot of companies say they're committed to work/life balance, but we understand that employee wellbeing is not just about career, it's about the needs of the whole person, including career, social, physical, and financial health, and community involvement. We have programs that support all of these facets. Second, transparent communication — respecting and listening to our employees, and having a well-developed strategy for how to do that day in and day out. Finally, we believe that it's important to ensure from day one that our employees understand our values and how to live them, and that they receive all the support, coaching and training they need to be successful.
Melissa Massello is a freelance writer, former start-up executive, and serial entrepreneur who is passionate about supporting women's leadership and gender equality, both in business and at home.