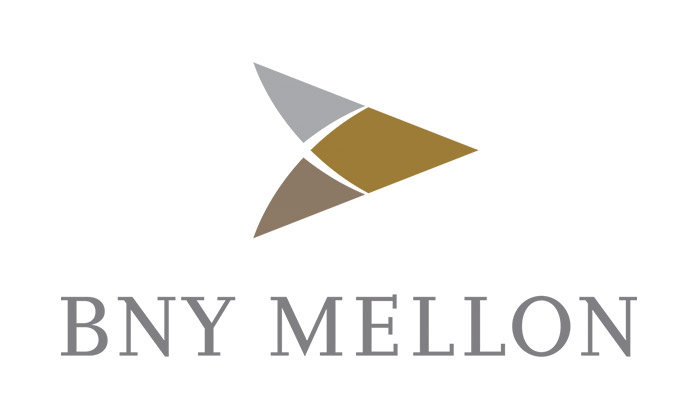 Companies Where Millennials Thrive: BNY Mellon
Nowadays, many companies are wary of investing in young talent, buying into the stereotype that millennials lack employer loyalty and are therefore a risky return on investment. At Boston-based wealth management powerhouse BNY Mellon, however, the opposite is true: with more than a quarter of their New England workforce between the ages of 21 and 34, they're dedicated to developing their talent and encouraging them to look at build a career within the company rather than just doing a job. Which, according to research from Bentley University, seems to be something that millennials do actually want, given that 80 percent of respondents expressed that they themselves expect to work for four or fewer companies in their careers.
Somerville native, Bentley University alum (Class of 1980), and current CEO Larry Hughes started at the company 24 years ago, working his way up the ranks — something he says is quite common among his BNY Mellon colleagues — and wants talented hires to follow in his footsteps. Hughes also recently returned to his alma mater to join Bentley President Gloria Cordes Larson and HubSpot CEO Brian Halligan for a panel on "The Millennial Mind Goes to Work" for Bloomberg Business. (Listen to the 59-minute Bloomberg audio podcast.)
Naturally, we had to sit down with Hughes to find out more about what makes BNY Mellon a Company Where Millennials Thrive.
Why is your company one of the best places for millennials to work?
BNY Mellon is a great place to grow your career. So many people come to work here when they're young, straight out of school, and move up the ranks, gaining more skills and seniority. It's a company willing to invest in our employees' career growth, and we have a great record of success in developing and retaining talent. We haven't experienced the trend of "fleeing millennials" and maybe that's because our people do grow, are challenged to succeed, and feel good about it, so then they don't leave. Sure, people in the early stages of their careers are still figuring out what they want to do and where they want to be, but compared to other generations the turnover isn't any faster.
Do you feel there's a preparedness gap between millennial workers and the requirements of the workplace?
I'm going to take a contrarian position to most and say that millennials are better prepared than previous generations. And I really mean that. A big area where I see that substantively is in their ability to work as a team. These young people come out of school, from places like Bentley, and are more prepared than prior generations to work collaboratively, especially when it comes to multi-disciplinary work. My generation was prepared for, say, work in accounting and the skills it required, but back then you prepared as an individual and tested as an individual. Now, because millennials do so much group work, they're better prepared for how the real business world works. There are still opportunities for universities to work with students to improve, especially in areas like communication, but overall millennials might be the best-prepared generation yet.
How does your company help millennials with their learning curve? 
We view it as a partnership: the individual needs to be committed to getting better, and the company needs to provide a lot of different ways for them to gain new skills. We work at giving them constant feedback. We also have something called BK University, with an in-house chief learning officer who's dedicated to running courses for employees on everything from technical resources to leadership to management skills. Learning continues in the workplace; it's not something that ends when you graduate from college, and we liken our programs to an "apprenticeship shop." Working under and learning from a more senior person is a major way that people grow. We also have tuition reimbursement for CFA and CFP programs, as well.
Do you ever find it difficult to manage millennial employees?
If you ask me if it's ever difficult to manage people, then I'd say yes, but is it any more difficult to manage millennials than other employees? No. In the wealth management business, people are such an incredibly important aspect of what we do. And I find millennials particularly energetic and enthusiastic; there are certainly ways that you can help them become excellent employees.
Do you have any formal or informal mentorship programs in place?
We have some terrific formal mentorship programs. We run affinity groups, including one called WIN — the Women's Initiative Network — which is focused on developing women in their careers and also includes men in the group. There's another in the wealth management business focused on early career development, where we pair employees with more senior leaders in the organization. The latter program might be the single most important thing that we do for career development. We actually have an admissions process and it's a pretty prestigious group to get into. They do creative things that go beyond traditional mentoring, like field trips and book clubs and community projects, and then the mentees identify a business issue within our company and make a formal presentation on their findings to me and my entire executive team. Millennials find mentorships particularly rewarding, so we run a lot of programs in that area. 
Do you encourage or provide opportunities for your millennial employees/colleagues to network outside the company?
One of the most powerful forms of networking in our company is informal, and we also very specifically encourage employees to get involved out in the community. One of the things very close to my heart is a charitable organization called Ellis Memorial, serving working-class families in Boston. We've involved people in networking at events for Ellis with the idea that, in addition to serving the community, it gives them a chance to practice their networking skills, meet other people of their age within the organization, and develop professional skills overall. 
Do you actively encourage or provide opportunities for your millennial employees to further their education or acquire new soft and hard skills through classes, conferences, or other opportunities?
Some are very career specific: We're running a private banker development program, accepting applications from existing employees who aspire to become a senior private banker. They have the educational background but not the experience, and we put them through a rigorous one-year training program to acquire all of the skills required. We just accepted five employees into this inaugural program. Another, which is for employees in the early stage of their career, takes them through three different jobs, in three different parts of the company, for four months each over the course of 12 months. Ideally, they'll have one client-facing job, one operational, and one that's a more back-end role, which will help them develop well-rounded skills.
Do you have a mission-driven culture? Eighty-eight percent of millennials said in the Bentley PreparedU study that it was a priority to work for companies that are socially responsible and ethical, making the world a better place.
It's one thing to say that you're encouraging employees to be socially responsible, and it's another to really support it. We encourage our employees to give back in pretty meaningful ways. We run a community partnership program where we'll match our employees' donation of time to a charitable organization with an equivalent monetary donation for every hour that our employee spends there, and we also match their own monetary charitable contributions. It's important, because people want to believe that they're making an impact above and beyond just what they're doing day to day. We're also a leading wealth management company and among the ways we help our clients, is by providing the means for them to become good corporate citizens through philanthropy. That's an important component, too. 
In your experience, how important is work/life balance to your millennial employees? And how do you handle that as a company?
Work/life balance is definitely more important to millennials, and I think companies have gotten smarter about making it more available. Millennials are also more outspoken about their need for work/life balance. I just had a young woman in my office, a portfolio manager here who is a superstar: She works very hard and does a great job for her clients. She has two kids, so every Wednesday she works from home, and we're not giving up anything — in fact we're gaining a lot — by allowing her do that, to have that flexibility. Having those great people and attracting and retaining them is critical. In wealth management, we have no product that we manufacture, it's all about the people and the service we deliver. That sort of flexibility — in the context of serving our clients' needs — is available to all our employees.
What are the top three things that other companies could learn from your experiences about hiring, employing and/or retaining millennials?
First, it's having a great attitude. Millennials are incredibly energetic and enthusiastic, so companies and managers need to embrace them and their strengths. They will be enormously beneficial to your organization. Second, it's focusing on not just the macro but the micro level of communication with millennial employees. When I came up, early in my career, and my boss told me to go do a spreadsheet, I'd go do it and just make sure the columns all worked, no questions asked. Millennials want to know why they're doing the spreadsheet. The macro level is to show millennials what your company is doing and how it's making the world a better place. And the micro level is to explain to them that the spreadsheet analysis will help improve the product offering. Lastly, millennials really care about the community and the environment, and being a good corporate citizen. For seven straight years the Human Rights Campaign has named BNY Mellon among the Best Places to work for LGBT equality. We don't care what your sexual orientation is or anything else, we just care about the job you do, and having a workplace like that is really an important factor in attracting millennials. 
What else should we know about why your company is a progressive workplace and one of the best places and cultures for millennials to thrive?
For Bentley grads in particular, it's a great place to thrive because we already have over 120 alums working here! But it's also a great place to work because we're flexible about work/life balance, whenever we can be, and because there's a great opportunity here to apprentice with incredibly talented people within our industry and grow your career, not just do a job. I've had so many different roles within the organization over the last 24 years at BNY Mellon, and there are so many other people who work here with similar stories. It really is a place where all we care about is your talent. No matter the color of your skin or if you have a disability, all we care about is your promise and potential.
Melissa Massello is a freelance writer, former start-up executive, and serial entrepreneur passionate about supporting women's leadership and gender equality, both in business and at home.