Craving Tolerance
Lucius Firmin's clothing line is a movement with a message
Fashion first found Lucius Firmin '23 as a grade schooler getting ready to go out in a winter storm.
Like any good mother would, his told him to put on boots. Young Lucius, however, had his mind set on a new pair of stylish, if less practical, sneakers.
"My mom forced me to wear these boots because it was snowing," he says. "I really didn't like the boots, and I was almost crying because I did not want to wear them. That's the moment where I realized how much I care about what I wear, and how much I really want to be able to control what I wear."
Firmin never forgot that lesson and today runs CRAV*, a burgeoning one-man clothing label that's drawn the attention of some of the National Basketball Association's most fashion-forward and socially conscious superstars.
Earl Avery MLK Leadership Award honors anti-racist movement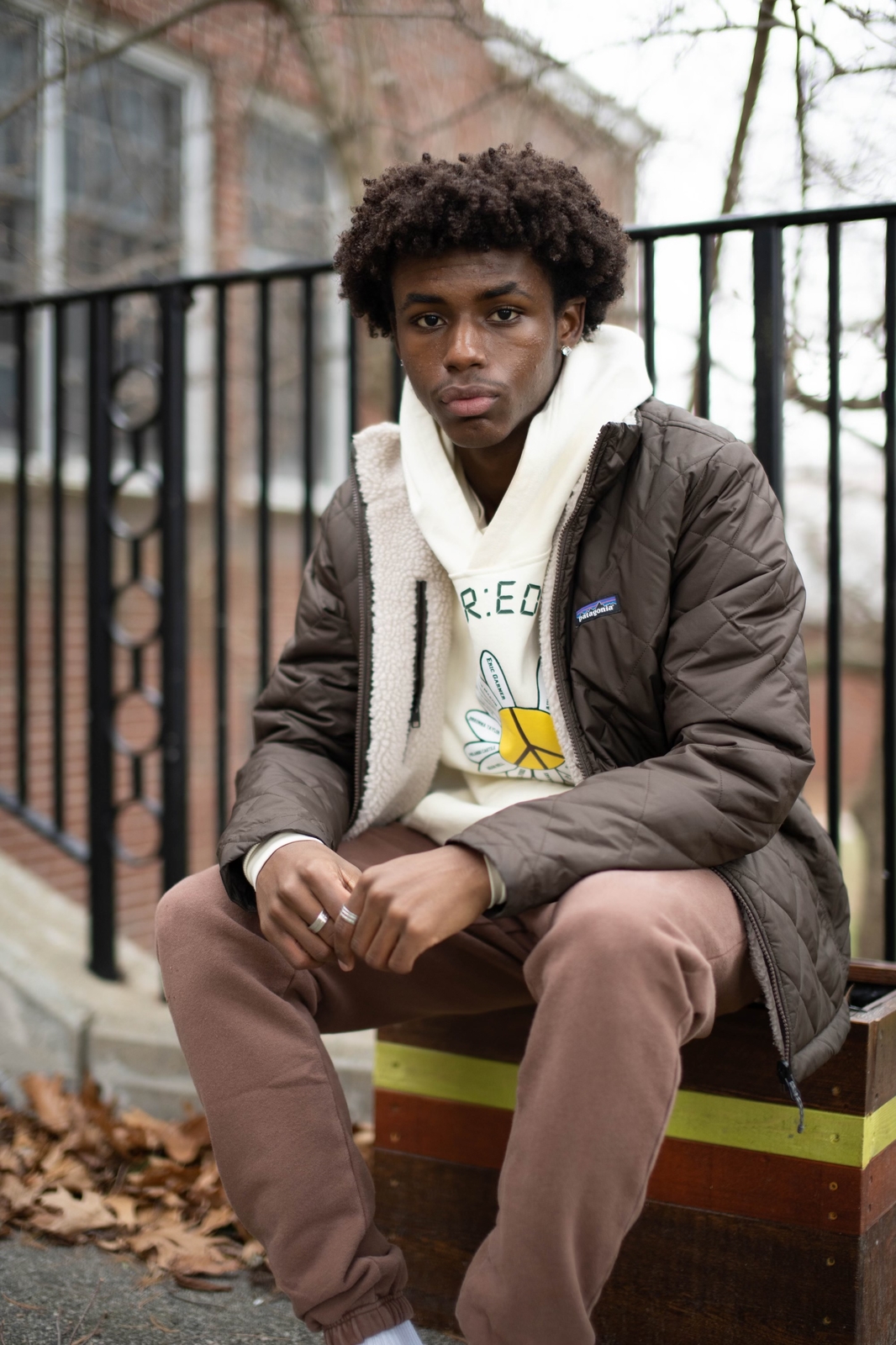 If his passion for fashion is a lifelong tale, the story of CRAV* is a lot more fast paced. Firmin was named Best Dressed in his high school senior class, leading him to think there might be something to the clothes he was picking out for himself.
"People really liked what I was wearing," he says, "so I thought I could make something people would love."
Will Smith's son Jayden had just started a clothing line, so Firmin wondered, "Why not me, too?" The first problem was that, unlike Smith, his parents weren't deep-pocketed Hollywood megastars.
"I thought about how much I would love to do that," he says. "It just always seemed so unattainable."
So he chipped away at it. The first collection, released the summer before sophomore year, was actually just two T-shirts, one black and one white. His COVID stimulus check allowed Firmin to expand his most recent line to include sweats, shorts and hats.
The company's name came from another inspiration — and a dinner-table argument with Firmin's father at their home in Milton, Mass.
Kanye West had come out in support of Donald Trump, and Firmin's parents weren't happy. Firmin tried to point out that he was willing to consider the rap star/entrepreneur's point of view here, even if it differed from his. His father, however, wrote West off wholesale.
"When I was in the shower replaying it, I thought that was something a lot of people do," Firmin remembers. "They disagree with someone on a certain matter and stem away from them. That's a big problem.
"We need to be more respectful of other people's opinions and other views," he adds. "I think I even said it out loud: Change requires accepting views. It worked as an acronym, CRAV*, and it had a nice little ring to it. It was perfect." 
If the right person with the right mindset has that fire, then that can influence people. If you can influence just one person, that's a successful day to me.
There's a lot of freedom in running your own business. But there's a lot of work, too. It was one thing to come up with some cool T-shirt ideas, but getting those ideas on people's backs meant figuring out supply chain, manufacturing, marketing, distribution and everything else needed to run a successful business.
Firmin outsources the pieces themselves and screenprints most designs. Marketing is done through his website and by developing savvy relationships through social media.
When the first batch sold out immediately, Firmin thought about doing something special with the next restock. He came up with a list of the best-dressed NBA players and peppered them with direct messages pointing them to his website. New Orleans Pelicans shooting guard Nickeil Alexander-Walker was the first to sign on, but he wasn't the last, and recently six-time NBA All Star Kyrie Irving purchased a complete set of Firmin's latest line.
Firmin says CRAV*'s success is about more than fashion.
"I don't just slap a logo on a T-shirt and send it to them," he says. "I don't think they would buy it that way. I try to tell a story with each piece of clothing, and I think they recognize those stories."
Racial Justice at Bentley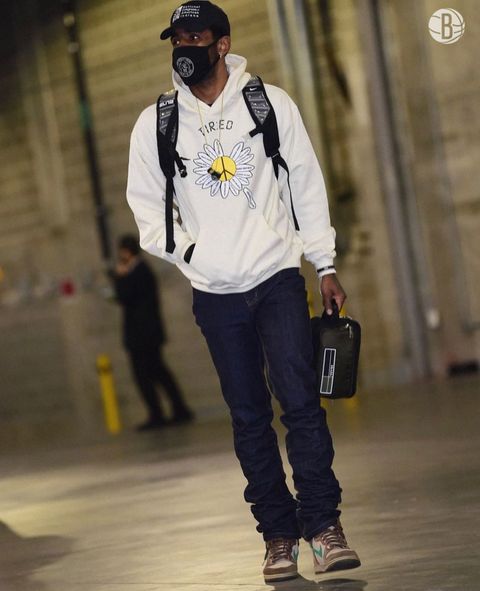 Firmin came to Bentley thinking he'd major in Corporate Finance and Accounting, but he's considering a switch to Creative Industries. Regardless of the degree, he knows the Bentley community will play a key role in the success of his business. His business education has given invaluable help with the financial aspects of running CRAV*, and access to design software has given him the tools he needs to keep creating innovative offerings.
"I wouldn't know how to do it beyond Bentley," he says. "I feel like any time I tell a professor, or tell my friends at Bentley, they are so quick to support me. That love, that support, has made a big impact."
In a time where the struggles for diversity and inclusion are commanding the attention of American politics and culture at the highest levels, Firmin still thinks a T-shirt can make a difference.
"When I started CRAV*, I called it a movement, not a brand," he says. "When Black Lives Matter came to the forefront last summer, I would always hear people complaining, but then go about their day. We can't complain and not do anything.
"That spark, that fire, is something I think people should have every single day. If the right person with the right mindset has that fire, then that can influence people. If you can influence just one person, that's a successful day to me."
Firmin plans on making a career out of CRAV*, and his movement's influence is spreading. After CRAV*'s "Revolution" shirt first hit Snapchat, a middle-school-age child he didn't know messaged him.
"He said, 'You have no idea who I am but I want to let you know how much CRAV* has impacted me, and how much it means to me. Because change really does require accepting other people's views.' Him telling me how much it meant was really important to me. I knew then that, if I was inspiring kids that age, I could really do something with this."