'Crowded Restaurants Will Become an Oxymoron'
Professor Dave Gulley discusses economic fallout from COVID-19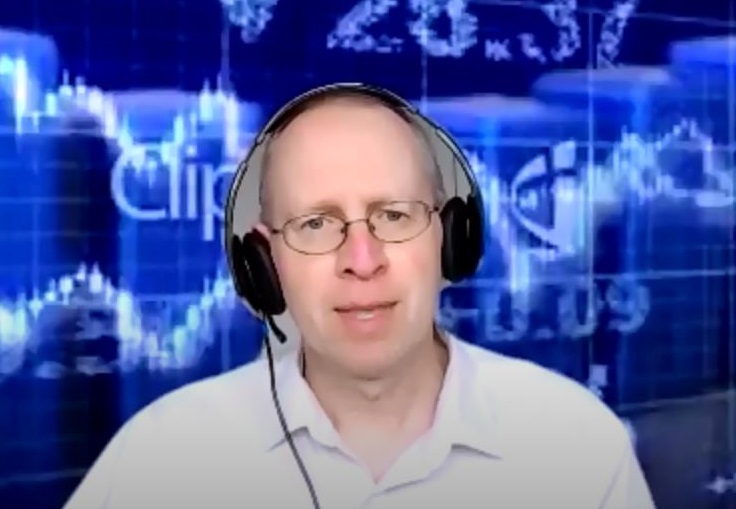 Near-empty restaurants. Higher prices for meat, bread and other grocery staples. Budget shortfalls for state and local governments. These are some of the outcomes Dave Gulley, professor and interim chair of the Economics Department, foresees as America recovers from the economic blow dealt by the COVID-19 pandemic.  
In a live-streamed presentation, Gulley discussed the immediate, short-term effects caused by the coronavirus and speculated about what we're likely to experience in the future. The event, part of a series from the university's Office of Alumni and Family Engagement, drew participants from around the world. 
A macroeconomist, Gulley specializes in big-picture analysis of global economies. Characterizing the economic fallout of COVID-19 as "the largest and fastest economic shock on record," he noted that current job losses make the Great Recession's unemployment rate "seem absolutely puny." As of May 1, the official U.S. unemployment rate was 14.7%; the high for the Great Recession, set in October 2009, was 10%.   
He went on to note that more than 22 million Americans filed for unemployment during the first five weeks of the current shutdown, which Gulley said is "approximately the same number of jobs gained in the last 10 years."  
Did You Miss 'The Economic Impact of COVID-19' Webinar?
This blow to the job market, Gulley explained, will have a ripple effect across the U.S. economy. Among his observations:  
Many retail stores and restaurants are "simply not going to come back." A large number of brick-and-mortar stores were already struggling prior to the pandemic, Gulley explained, as more and more customers embraced the convenience of online shopping. These companies are especially likely "to stay closed simply because the demand isn't going to be there." Restaurants, too, will suffer, as social distancing limits the number of patrons able to dine at any one time. "A crowded restaurant," Gulley said, "will become almost an oxymoron." The sustained loss of revenue will force thousands of eating establishments out of business. 

We'll pay "a lot more" for food and mass-produced consumer goods. Industries where employees work in close physical proximity are already experiencing seismic shifts in their business models. Food processing plants are a prime example, Gulley said, noting that meat prices in America have risen due to closures resulting from widespread COVID-19 infections among employees. As companies reconfigure production lines to incorporate social distancing — a process he says "could take months" and significantly delay processing times — consumers can expect to pay more for everyday items.

State and local finances "are going to be devastated." Gulley explained that state and local governments depend upon revenue generated by taxes on personal income, retail sales, corporate profits and residential and commercial properties. With COVID-19 effectively shuttering entire industries — most notably travel, hospitality and retail — and unemployment curtailing consumer spending, there is "dramatic pressure" on state and local finances. Governments will be forced to either borrow money or make sweeping spending cuts to public education, health and welfare programs, police and fire departments, and other essential services. Mass layoffs are likely and could be permanent; state and local governments, he warned, are "going to be in terrible shape for at least the next few years." 
Amid these bleak predictions, Gulley does find some bright spots. The nation's response has been "dramatically better" in the current crisis than during the Great Recession. The U.S. government moved quickly and aggressively to enact fiscal policies like the CARES Act — a $2 trillion package that provides relief for individuals, families and small businesses, among others. Overall, he said, financial markets are functioning "reasonably well."
Finally, Gulley emphasized the uncertainty that surrounds our economic recovery. Its pace and timing remain in question "until a vaccine can be developed and rolled out to literally billions of people," he cautioned. "The virus is dictating the timeline here."  
Professor Rob DeLeo: How Politics Impeded America's Response to COVID-19