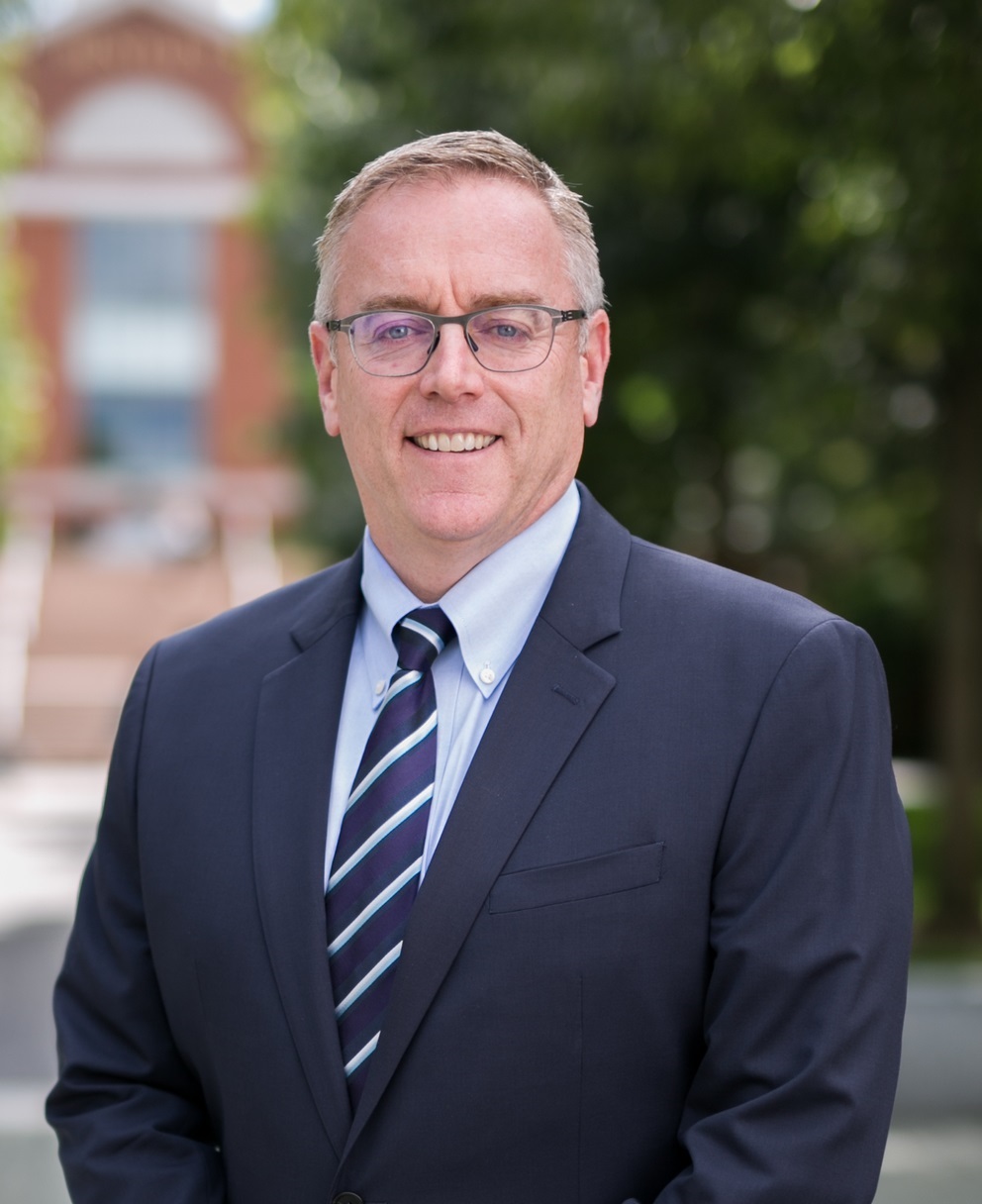 Dean of Students Andrew Shepardson Recognized by NASPA for Student Affairs Leadership
Shepardson will soon begin his 30th year in Student Affairs at Bentley
Vice President for Student Affairs and Dean of Students Andrew Shepardson was awarded the Region I Scott Goodnight Award for Outstanding Performance as a Chief Student Affairs Officer by NASPA, the national association of college student affairs professionals, at their regional conference in Hartford, Conn. The prestigious award is the organization's highest and is presented annually to a leader who has demonstrated sustained achievement in student affairs work, innovative responses to meeting students' needs, effectiveness in developing staff, and leadership in university affairs.

Shepardson has worked in Student Affairs at Bentley for nearly 30 years and has served as the vice president of Student Affairs and dean of students since 2011. Under his leadership, student engagement opportunities have expanded from the moment students arrive on campus until they cross the stage at commencement.

"There is no student affairs leader across the country more deserving of the award than Dean Shepardson is, and I'm glad to know that NASPA agrees," remarked President Chrite. "It is impossible to count all the ways that Dean Shepardson has positively impacted student life on our campus. He has transformed the student experience at Bentley, bringing to life exciting traditions and expanding opportunities to grow and connect."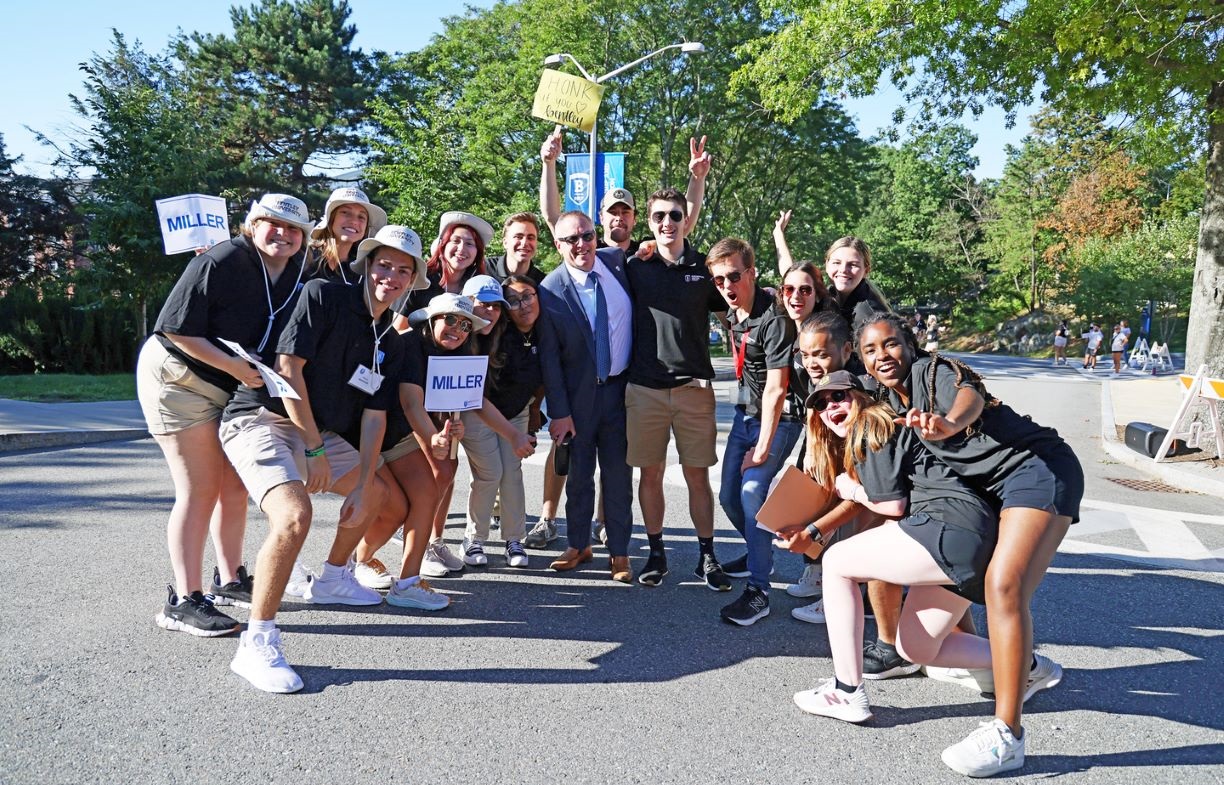 Presenting him with the award in a room full with student affairs professionals was Barbara Fienman, a former NASPA Pillar of the Profession and student affairs leader with more than 30 years of experience. Fienman noted that Shepardson never wavers in his commitment to providing students the best possible learning experience outside of the classroom. She added that as an educator to both students and staff, he is always open to sharing advice with student affairs professionals across the country.
It is impossible to count all the ways that Dean Shepardson has positively impacted student life on our campus. He has transformed the student experience at Bentley, bringing to life exciting traditions and expanding opportunities to grow and connect.
President E. LaBrent Chrite
While a deserving recipient, President Chrite shared that Shepardon's award was also recognition of the talent and passion of Bentley's entire Student Affairs staff. "As a place-based university, we believe strongly in providing students with a myriad of opportunities to learn from and engage with one another meaningfully outside and inside the classroom," said President Chrite. "Thanks to Dean Shepardson and his outstanding team, there is no shortage of those opportunities on our campus."

From the annual Back to Bentley fall concert series and Spring Day festivities to the many traditions surrounding commencement like the Bentley in the Bahamas trip, there is no shortage of ways that Shepardson and his team creates community-building programs on campus. But Shepardson's support of students goes beyond these traditions, with a strong commitment to ensuring all on campus feel safe and appreciated.

Following the 2020 murder of George Floyd, Shepardson led his Student Affairs team through the development of racial justice action plans aimed at prioritizing antiracist efforts across all departments within the division. From Athletics and University Police to the Health Center and Residential Center, each area of Shepardson's Student Affairs team has developed and tracked specific goals to ensure equity and inclusion remain a core focus within the division.

"We cannot just talk about diversity, equity and inclusion — we have to live it," said Shepardson of his team's equity and inclusion efforts. "Living these ideas means finding ways to improve the world and communities in which we live, and that includes Bentley."

Shepardson will begin his 30th year at Bentley at the start of 2023. As he does so, he shows no signs of slowing in his commitment to supporting students from the moment they arrive on campus to when he greets them on stage at Commencement as they receive their diploma.
Student Affairs' Approach to Bolstering Equity and Inclusion