Driving Ambition
Alex Lambert '23 is turning his love for exotic cars into a way to help others
October 20, 2021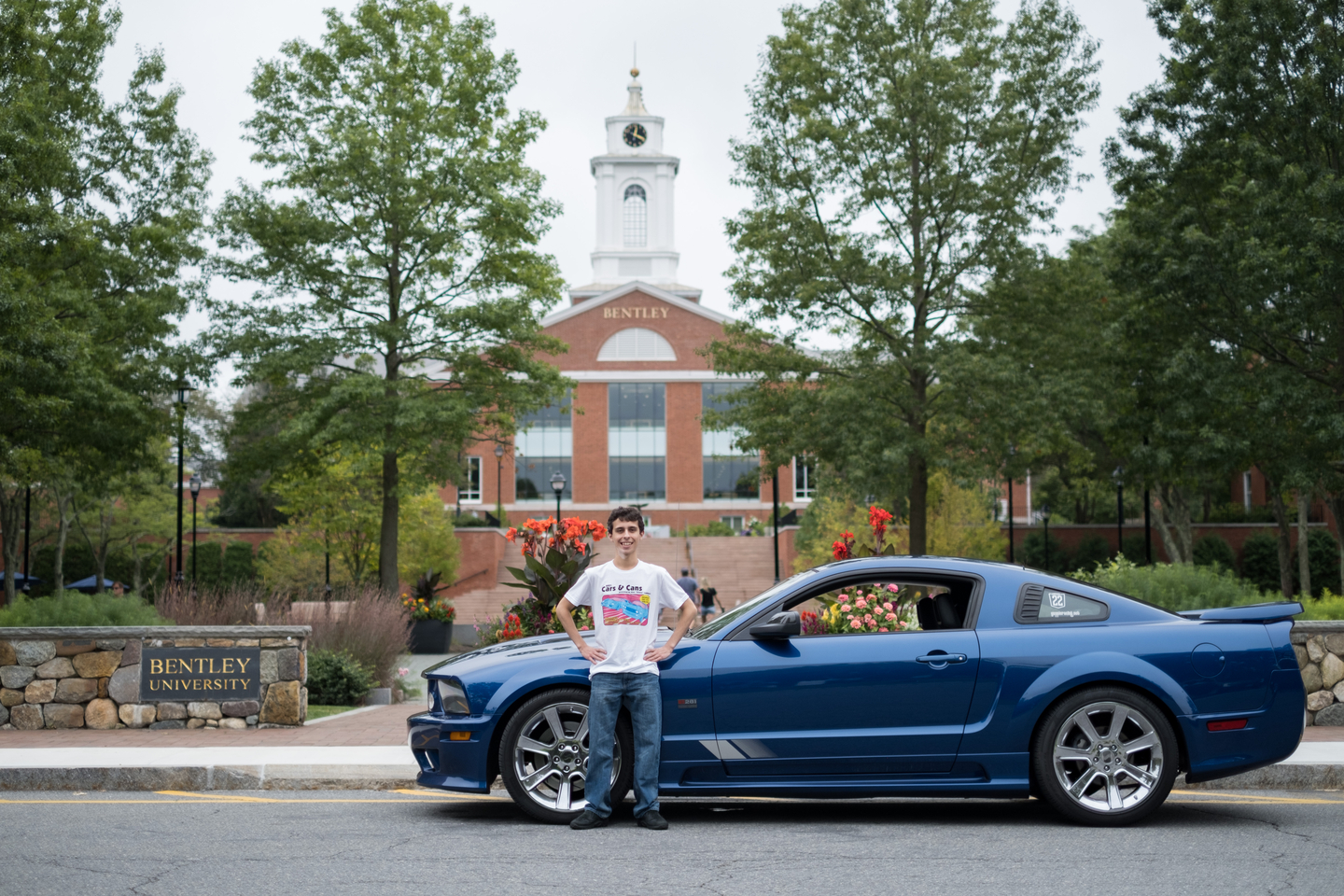 Since he was 3, Alex Lambert '23 has been driven to use business to make the world a better place. 
"Every Tuesday was trash day in Dracut, Mass., where I grew up, and I would stand at the window and watch the trash and recycling get collected," he remembers. "It was pretty quick that I realized I wanted to go into business. It was something that interested me. But even then I didn't want to be the guy on the truck, I wanted to be the guy who owned the business." 
As the toddler grew into a child, other entrepreneurial ideas popped up, like turning his love for video games into a gaming company.  
But it wasn't until he hit the ripe old age of 10 that Lambert discovered his real passion: Rare cars, and the traveling weekend events where their owners show them off. 
"I just love all of it," says Lambert. "I love seeing the cars, I love hearing the cars, sitting in the cars. Every once in a while I get to go for a ride in one, that's always fun. I love engines, I love everything about cars." 
There are just so many things that can come out of business, whether it's financial success, making something that can help others, creating jobs.
Lambert began going to car shows with his parents, but his enthusiasm quickly outpaced theirs. He's especially drawn to rarities, the more exotic the better. 
"Porsche is my favorite manufacturer. I'm also a big fan of Saleen, a small manufacturer in California. They're mainly known for modifying Mustangs, changing almost every part in them so it's a much better car. I like Ferraris. I like all different cars." 
It wasn't long before the car-show fan wanted to become the car-show organizer. So, in 2017 at age 16 — even before he had his license to drive — Lambert started putting the pieces together to run his own show. 
"I've always been interested in charity, in helping others," he says. Seeing that other shows had incorporated philanthropic angles, Lambert decided to pair his love for cars with an effort to raise money and donations — one can of non-perishable food or a cash donation per spectator, and three cans for anyone displaying a car — for Dracut's local food pantry. The first event drew 120 cars and collected $4,000 and five shopping carts of food.  
"We didn't know what to expect," he says. "We just wanted to put on the best show we could."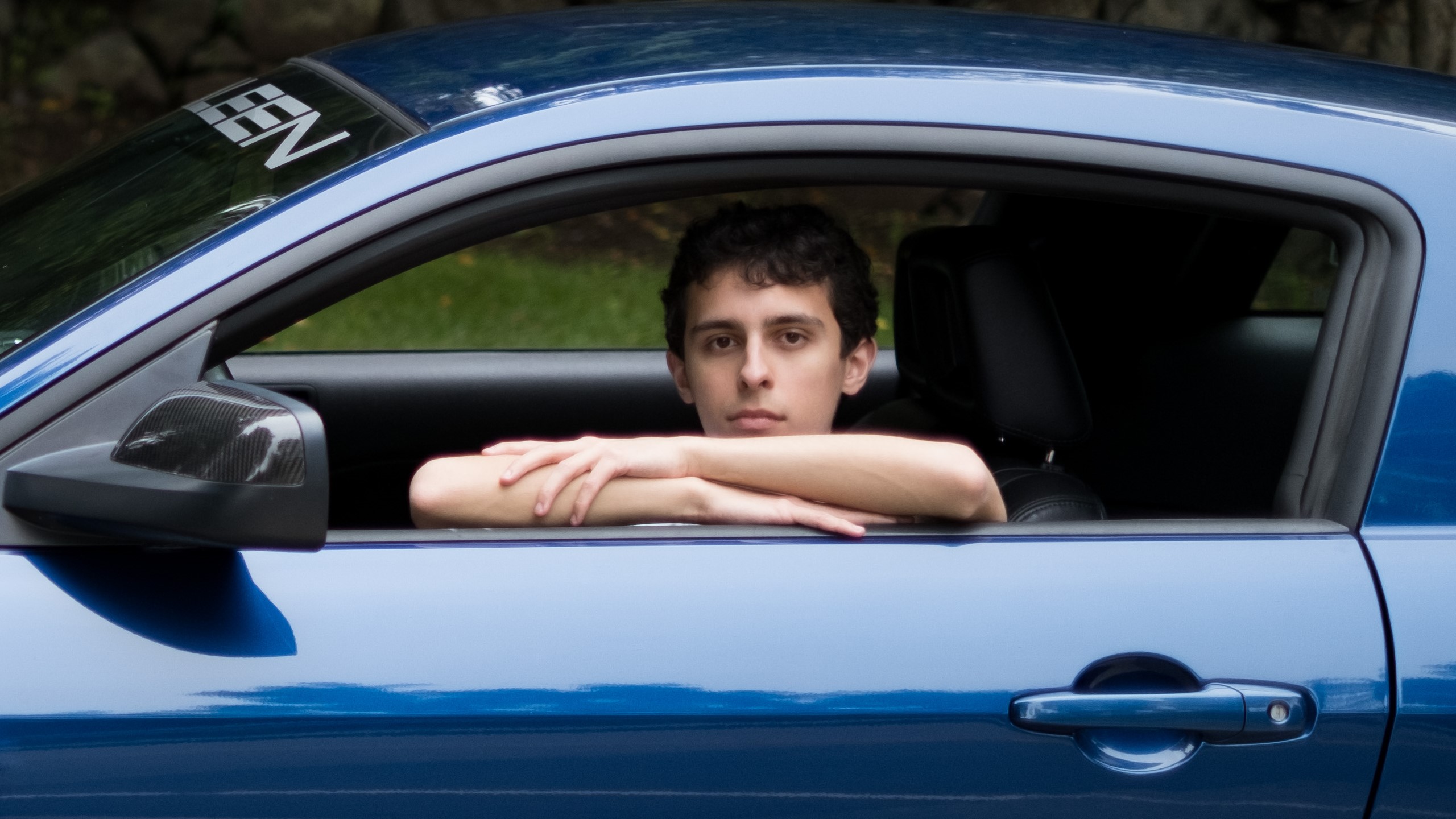 As his high school years drew to a close, Lambert knew that, to make his business dreams come true, he'd have to get the best education he could. 
"I've always taken school very seriously, and put everything I could into it," he says. "I saw it as a step toward being successful." 
His aunt had gone to Bentley, as had several people in his car-show community, so he scheduled a campus visit.   
"Bentley was around me a lot, and I saw a lot of good things," says Lambert. "And with me being so interested in business, it made a lot of sense." 
Now, the Management major is using some classroom lessons to take his car-show side hustle to another level. 
"So many business-related skills go into the event," he says. "There's obviously marketing, with event flyers, attending car shows and promoting the event, as well as in the media, such as with the Lowell Sun and on 980 WCAP Radio, which is another sponsor. Also, from a management side, I'm dealing with a lot of people, whether it be my parents, friends that help at the event, or other volunteers."  
In the four years since his first show, Lambert has built off of his original crew of local backers and added bigger corporate sponsors. All totaled, Lambert's events have brought in more than $28,000 in donations, plus food. 
"So many good things come from business," he says. "There are just so many things that can come out of it, whether it's financial success, making something that can help others, creating jobs. So many good things." 
Looking down the road, Lambert is in a lot of ways that wide-eyed kid, still thinking up new ideas to change the world.  
"I always want to do more," he says. "I'd like to learn more about the stock market. I want to be able to do things on my own. I've known since 3 that I wanted to be my own boss and have my own businesses. I know it won't be easy, but that's what I want to do." 
Why Being an Entrepreneur is Easier — and Harder — Than Ever