An update on diversity, equity and inclusion at Bentley
From the Chief Diversity Officer
September 30, 2021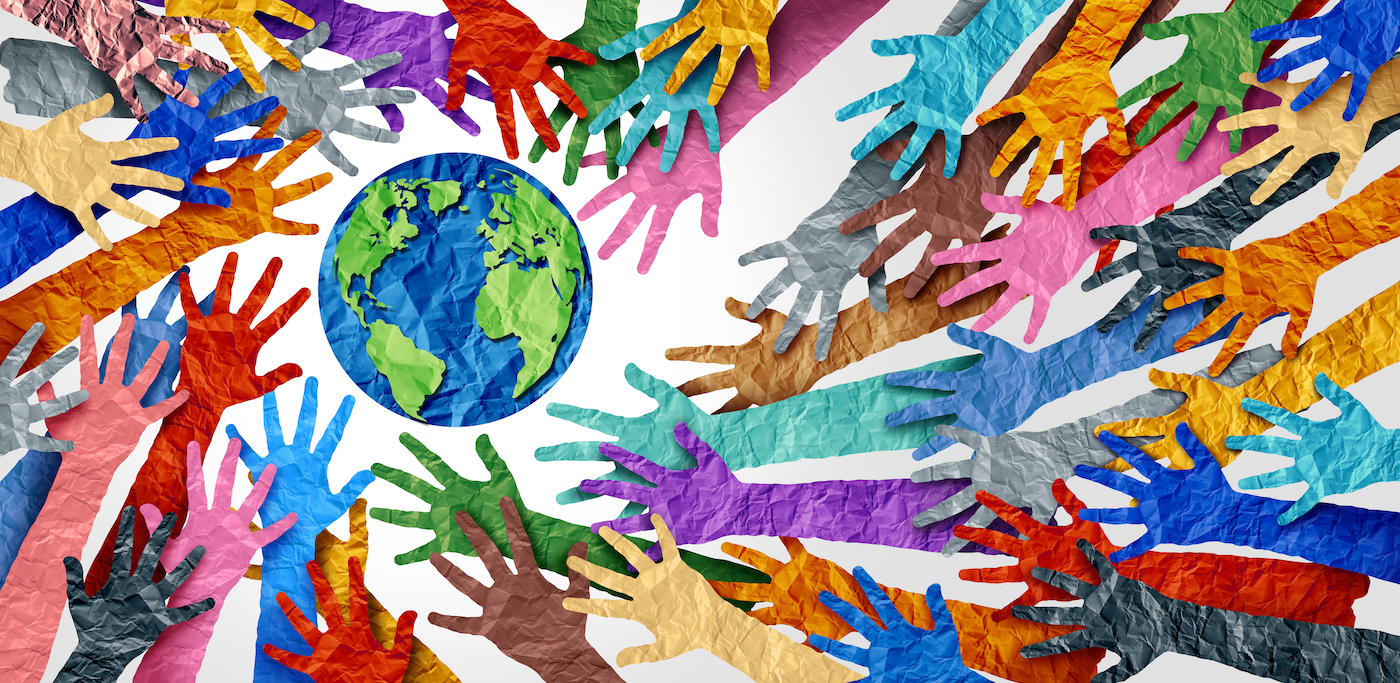 Dear Bentley Community,
Last month I shared an update on the amazing work that has taken place to support our commitment to racial justice and equity at Bentley. In that note I recognized there is more to be done. In that same spirit of transparency and communication, today I am writing to announce four new updates that will continue our momentum and provide the community with opportunities to be involved in creating a more inclusive and equitable campus at Bentley.
1. The Bentley Equity Experience: A study of the campus climate for diversity, equity and inclusion
The conversations and reflection we engaged in as a community last year helped us to discover cultural barriers that prevent us from fully realizing our commitment to anti-racism and diversity and inclusion more broadly. One barrier is a preference for isolation over collaboration. This creates conditions on campus where access to information is controlled, there is no effort made to solicit different viewpoints, and decisions are made for, not with, those most impacted. Emerging from the recommendations of the Racial Justice Task Force, the Inclusive Excellence Council is launching the first study of the campus climate for diversity at Bentley. This study, called the Bentley Equity Experience, will use reflective experiences, narrative exercises and survey questions to measure the lived experiences and perceptions of campus climate among students, staff and faculty. The results will allow us to identify priorities, measure our progress, and allow for transparency and accountability as we move our DEI efforts forward. We will launch the effort next month and will share details about how to get involved.
2. Inclusive Excellence Learning and Development program
We recognize the need to provide learning experiences for our students, and equally important is the need to develop the capacity of all employees to understand and work in diverse environments. We are excited to introduce a new structure for employees to navigate our existing trainings, dialogue groups, webinars and other activities that will allow faculty and staff to learn about diversity, equity and inclusion topics. This new program, known as the Inclusive Excellence Learning and Development program, will allow employees to customize their own professional development, expand their understanding and skill, and incorporate DEI into their work.
The program uses the four attributes of inclusive excellence – Awareness, Allyship, Advocacy, and Agency – to encourage employees to move beyond individual growth to learn how to become more engaged with collaborative change projects. In the process, employees develop a set of core mindsets and core practices that build our individual and collective capacity to create a more inclusive campus community. Divided into two components, the model provides pathways for development that are both foundational and developmental.
- Bentley Baseline is a set of foundational experiences that all employees are encouraged to complete within their first two years at Bentley.
- Bentley Forward is a set of experiences curated to help employees take action to change the community by participating in brave dialogue across different groups and viewpoints.
We will send an email with details about this new Inclusive Excellence Learning and Development program to faculty and staff next month. If you have questions or feedback about this program, please email Matt Banks at matthewbanks@bentley.edu.
 3. Promoting Equity Together (PET) Projects
An important part of the new Bentley Forward (mentioned above) will be opportunities for the community to participate in short-term cross-divisional systemic change projects to enable inclusive excellence on our campus. These projects work to break down silos and move people out of their comfort zones by working to identify solutions to obstacles that prevent Bentley from achieving our diversity, equity and inclusion goals. Three projects will launch this semester:
- Honoring Indigenous Communities: A team is being formed to explore and develop a comprehensive land acknowledgment for the university that recognizes the legacy and contributions of the Indigenous communities who are the first inhabitants of this land. Land acknowledgements can take many forms, so this group will assess what is most appropriate and how Bentley can move beyond passive statements to honest and genuine recognition of the history and legacy of Native people.
- Equitable Space Design: The Racial Justice Task Force called for the creation of safe spaces that affirm the identities and nurture the success of BIPOC communities and the addition of more symbolic representations of the multi-racial community that exists at Bentley. This project will work with an architectural firm to engage the community in the creation of a Safe and Inclusive Spaces Plan that addresses the need for more safe spaces on campus while reimagining a more inclusive campus environment that acknowledges the contributions of communities of color.
- Inclusive Gender Categories: The first introduction for many people to our community is a form, either for admission or employment. The ways in which gender is asked and collected at Bentley do not recognize that gender is not binary. This project will work to increase the inclusivity of our university forms by expanding the categories that students, employees, alumni and families can use to designate their gender and pronouns.
4. New director of the Office of Diversity and Inclusion
I am excited to introduce Patrick Couillard Hale as the new director of the Office of Diversity and Inclusion. In this role, Patrick will lead strategic initiatives to advance our commitment to inclusive excellence including the ones mentioned above. Matt Banks will continue to develop and facilitate our learning opportunities, and Patrick will lead campus-wide projects that impact our systemic response to equity and justice. Please join me in welcoming Patrick to campus.
We are excited about these new projects and the expansion of our diversity, equity and inclusion efforts at Bentley. I will continue to provide updates on our progress including an update next month on the collective efforts across campus to reduce the impact of sexism in this community. As always, I welcome your thoughts and questions and invite your active participation in this critical work. Please email me to share your comments or if you'd like to get involved. Only by working together, and each doing our part, can we build a community that truly represents us all.
Katie Lampley '96
Chief Diversity and Inclusion Officer