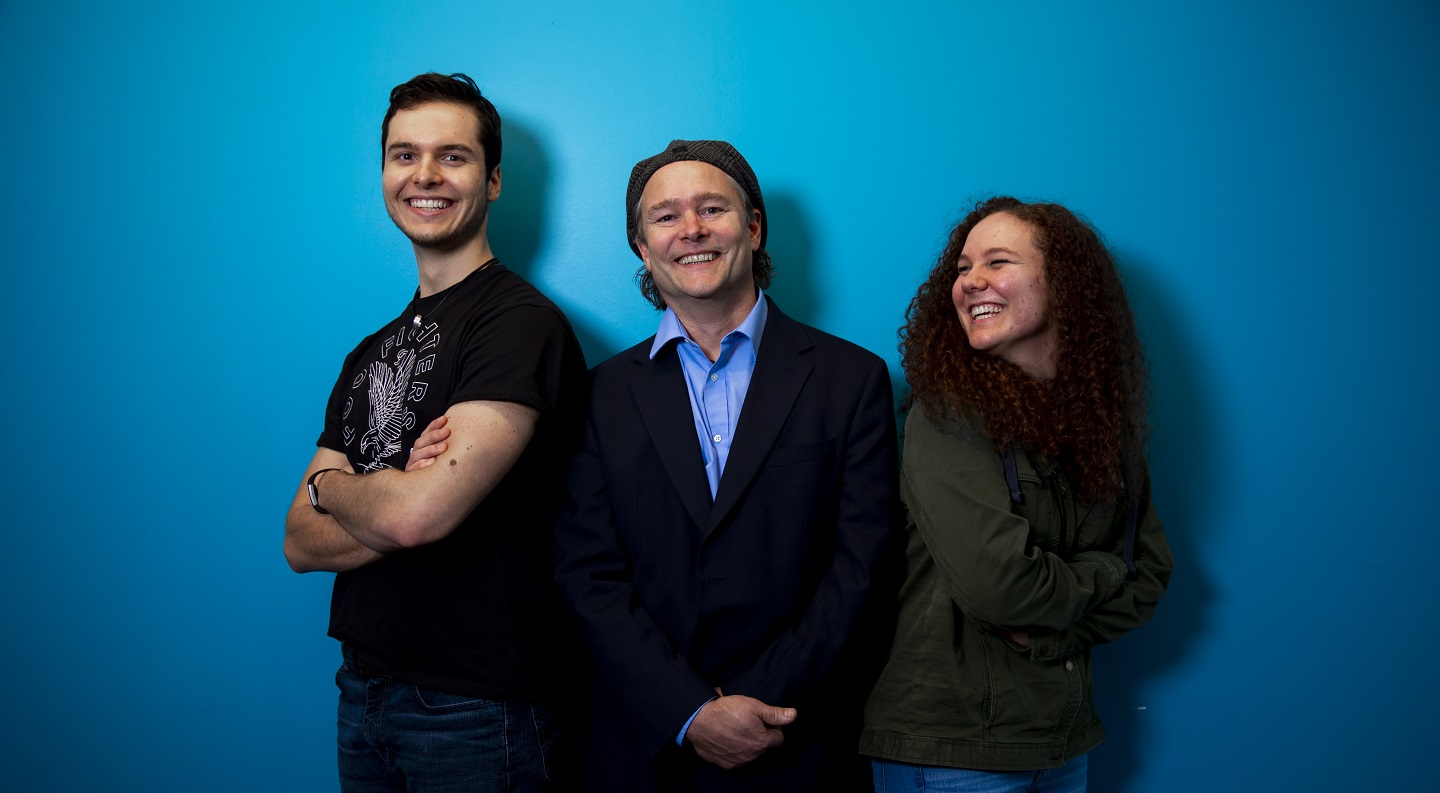 Geography of the Heart
Meet the Deichmann Family
Charlie '19 and Isabela '22 Deichmann have known academic life a lot longer than most undergraduates. For that they can thank their father.
"When I was a PhD student, I would strap Charlie into the BabyBjörn and teach class," explains Associate Professor Joel Deichmann, who holds a doctorate from the University at Buffalo (SUNY) and joined the Bentley faculty in 1999, now in Global Studies. "He was always a hit with the students."
A regular visitor to Bentley since age 2, Charlie (pictured at right) confirms that the campus is at the center of many childhood memories. "In our family, when you played hooky from school, you would come here to Bentley."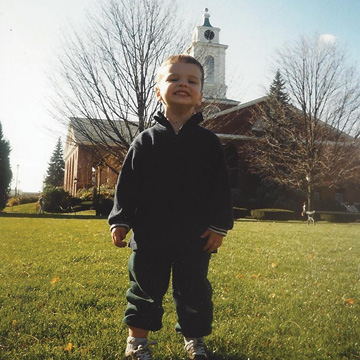 "And you would color maps and learn geography!" adds Isabela.
Today, she and Charlie have respective majors in Creative Industries and International Aff­airs; both expect their background in business to be valuable wherever life leads. They share intersecting friend groups: Isabela is part of the Arts Community for first-year students; Charlie, a student director for the Bentley Service-Learning and Civic Engagement Center; and both are members of the university's theater organization, Alpha Psi Omega.
The three have "an unspoken agreement to work as hard as we can not to embarrass each other," says Charlie. "We trust him to be cool in class, and he trusts us to get good grades."       
"Bentley is so much more than a job," says Joel, noting the many friendships with fellow faculty and alumni that have developed for him, wife Karen, and their three children. "As part of the campus community, we work together and play together — our family is delighted to be part of the Bentley family."