Hands-On, Minds-On
Consulting bootcamp mentors Bentley students and lends a hand to businesses along the way
The mere mention of bootcamp conjures up visions of rigorous training that comes with a big payoff. Michael Watkins '22 had a similar thing in mind (minus the intense physical workouts) when he created the Bentley Consulting Group Bootcamp. Launched in January 2021, the consulting bootcamp places students in consulting roles for businesses and nonprofits. The payoff is two-fold: students train with mentors and put their skills to work, and companies gain free consulting and valuable perspectives.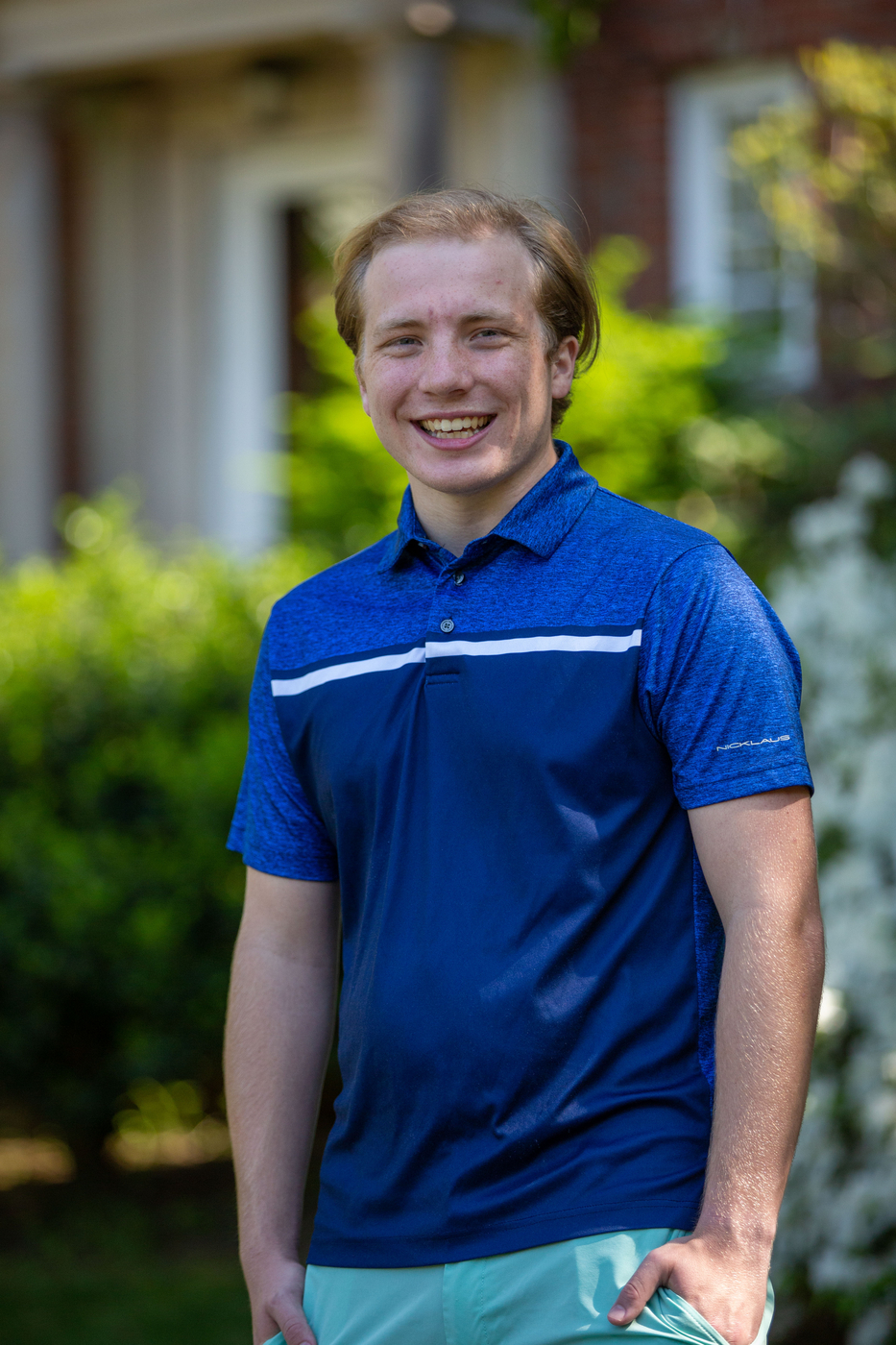 "Through past internships and consulting projects, I found that I was able to learn significantly quicker and retain the information for longer when I was given a chance to work on a real project," says Watkins, who is president of the Bentley Consulting Group and an Economics-Finance major. "I wanted to give Bentley students the ability to get hands-on consulting experience working with small businesses and startups to help them see the impact of their work."  
The Bentley Consulting Group is a student organization with more than 200 members who have worked on business projects in partnership with companies like RSM. The bootcamp is a selective program that spans several weeks of training sessions to help students develop a strong understanding of the consulting field before completing a capstone consulting project for a company. It is fashioned similarly to an undergraduate course (MG 341) taught by Lecturer in Management Susan Vroman, who serves as a faculty adviser for Watkins and the Bentley Consulting Group E-board as they designed the bootcamp.   
"When you start with any reputable consulting firm, they do their own version of this very thing," Vroman says of the bootcamp, recalling personal career experience. "When I started at Accenture, we spent six weeks training both in the hard skills like coding and writing memos and soft skills like business etiquette and adhering to the client's value proposition. It ensures the consultants both know what they are doing (as well as what's possible) and are good ambassadors of the brand of the consultancy."  
When you start with any reputable consulting firm, they do their own version of this very thing.
PROFESSIONAL PERSPECTIVE
Mentors include Bentley students like Watkins and professionals like Andrew Murphy '19, who provided insight into problem-solving and presenting recommendations to clients based on his own experience working in management consulting at RSM audit, tax and consulting services.       
"It is amazing to see how the club has evolved over time," says Murphy, who was a member of the Bentley Consulting Group as a student. "Having the opportunity to get a taste of consulting work with real businesses is so important to help students apply what they are learning in the classroom to real-life situations. I tried to help teach them about my experiences working with clients and how to approach these types of projects and deliverables."  
SKILLS IN ACTION
Matthew Spiegel '23 and Sandhya Sangappa '24 consulted on a growth and analytics project for MIT-based tech company RemNote. The team analyzed user demographics and target market to create and run unique advertisements across four different social media platforms to increase brand awareness, user conversions and website traffic.   
"We produced a comprehensive PowerPoint deliverable to share findings and recommendations to improve long-term growth and revenue based on ad analytics, user testing and extensive outside research," Spiegel says. "My favorite part was designing the slide deck and using graphics to make the presentation come alive," Spiegel says. He is applying his newfound skills to a data analytics summer 2021 internship at Sweep Auto Limited in Dublin.  
Sangappa, who led the four-person consulting team, also serves as head of corporate development for the Bentley Consulting Group and participated in the Roland Berger Case for a Cause Competition; the Bentley team (including Watkins) tied with MIT in the final round.  
"Being able to create and present a case deck to senior partners and supervisory board members at Roland Berger was an amazing learning opportunity," says Sangappa, who is doing a summer 2021 data engineering internship at consumer services company Duffl in Los Angeles.  
"One of the key skills that consulting firms look for in students is that they enjoy using their intellectual abilities to solve problems," says Associate Director of Undergraduate Career Development Brian Moccio, who supports students during their consulting recruiting process. "This bootcamp provides students with an excellent opportunity to demonstrate their problem-solving skills through a consulting project."  
One of the key skills that consulting firms look for in students is that they enjoy using their intellectual abilities to solve problems.
Associate Director, Undergraduate Career Development
Watkins says that team leaders like Sangappa help guide Bentley bootcamp consultants through the work and provide feedback. "We emphasize a learning-based approach without judgment as our sole focus is on providing a positive learning environment for the bootcamp trainees."  
The second layer of mentorship happens through Watkins. "I encouraged all our bootcamp members to reach out to me if they have questions regarding recruiting for consulting, picking their major at Bentley and working through an internship issue — or even just a casual chat. This was by far the most rewarding part of the program for me."  
Watkins says that companies placed a cumulative value of $18,000 on the services that were delivered on seven projects. "Not only did this opportunity allow them to utilize some of the financial and consulting skills they had worked on developing in the classroom and in case competitions, but because these skills were deployed in the context of a growing business, they gained a much more holistic perspective and understanding of how these skills are truly valuable in solving real-world problems."   
Lecturer in Management  Susan Vroman shares these key points for consultants:   
Take time to discover.  Enter any situation with open ears and eyes. A lot of discovery happens in the needs analysis portion of consulting work. A SWOT analysis can be a good tool.  
Create a framework.  When you see a problem, create a framework of how you will approach it rather than turning to a one-size-fits-all solution. If the client doesn't agree with the framework, keep asking questions to determine the best approach.  
Build trust by being a good listener.  Clients are vulnerable, and usually they perceive that consultants have a lot of power. Listening to the client is therefore the most important thing you can do — respecting and validating what they perceive to be happening. The approach will help to build the trust necessary to get a client to accept and successfully implement recommendations.