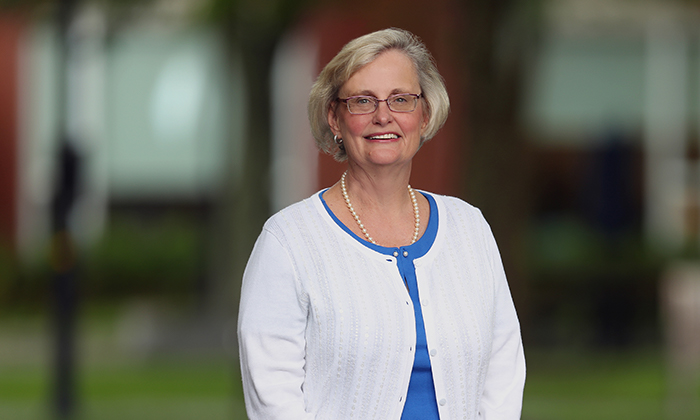 Maureen Forrester Named to Top Finance Post
Maureen Forrester has joined Bentley as vice president and chief financial officer/treasurer. Her deep experience in financial leadership crosses higher education and the corporate sector.
Most recently, she spent nine years as university controller at Harvard. That followed 11 years at Staples, holding senior management roles that included vice president of finance for the U.S. retail business unit. Forrester began her career at professional services firm EY, where she rose to senior auditor; she also spent several years as a commercial bank lender.
At Bentley, she will oversee all aspects of university finances, which encompass strategic budgeting and financial planning, risk management, financial accounting and reporting, student financial services, treasury and debt management, and investment oversight. She has responsibility for university purchasing, the Conference Center, facilities management and campus sustainability efforts.
Last year, Moody's Investors Service upgraded Bentley's bond rating from A3 to A2 — a sign of excellent finances even as the service downgraded its general outlook for higher education.
"Bentley's strength as a nonprofit university rests on sound fiscal stewardship and a high-quality business education that is more relevant than ever for graduates in today's professional climate," says Forrester, who holds a BS in Accounting and Management from Babson University. "I'm excited to work with President Alison Davis-Blake to continue the financial oversight that has led to such a solid fiscal position."