Meet Trustee Pauline Callender  Han '91
September 14, 2021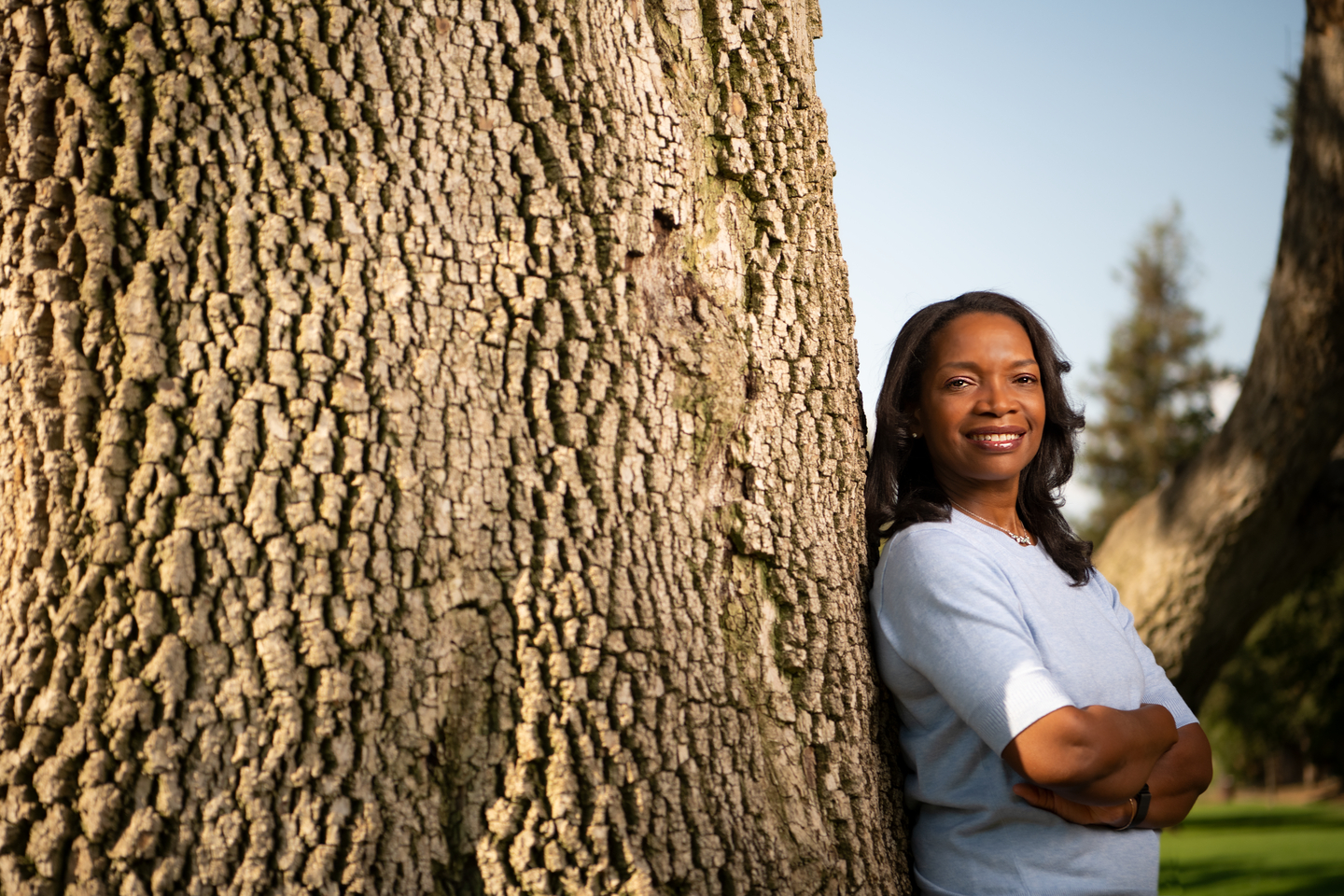 Pauline Callender Han '91 is a leader and mentor who is committed to investing in others. She has a talent for building and motivating teams and is known for her integrity and attention to detail. She joined The Walt Disney Company in 1995 and is currently vice president of global product and labor standards — bringing an entertainment perspective to the Bentley board. Prior to Disney, she worked in public accounting with PricewaterhouseCoopers. 
  
As a Bentley student, you watched The Little Mermaid Disney movie in your dorm room. What's it like to now be a senior executive at the media and entertainment giant?  
I never imagined working for Disney; I did the interview for practice when I was out in California on vacation so to be here almost 26 years later is really kind of a phenomenal dream. In college I didn't really watch many Disney movies but there was a connection to The Little Mermaid, with my family being Caribbean and the crab character being voiced by someone with a Caribbean accent. Being at Disney now, there's a lot of affinity for the brand and those connections.  
  
What have you learned about the importance of brand awareness and integrity?   
No matter where you are around the world, generally somebody has a positive connection with The Walt Disney Company and it's endearing, sort of like a warm hug. Building a brand is important. It represents who you are and your values. That's true whether you're a company or a person. People get to know you for your words and actions, as well as your consistency or inconsistency. It shapes how colleagues (or consumers) interact with your brand. I realized early in my career that I was creating a personal brand. I've been careful about my choices as well as my follow-through.
Pauline  Callender  Han  '91 discusses her Disney dream job
You've worked in areas at Disney such as pictures and television and consumer products. Have there been any fun behind-the-scenes moments?   
In my early days at the company, in the '90s when the Ellen DeGeneres Show was filming on the lot, I remember seeing Ellen walking around. During the filming of Pirates of the Caribbean, I was at the commissary in line behind actors in full costume. Then the other part is seeing the incredible amount of work — years of research — that goes into movie storylines and characters to create an authentic experience, particularly regarding culture. My friend who is Italian, for example, texted me after watching Luca [based on the Italian Riviera] and said it was incredibly authentic.
When it comes to finance and accounting, which skills contribute to your success?   
The soft skills. I often tell mentees or people who come to me for advice in their career, that it is technical skills that are going to increase your advancement in the early part of your career. But by the time you get to a director level and above, shifting to the soft skills helps to advance your career further. You need to be a great communicator to be able to influence others, and that drives your career.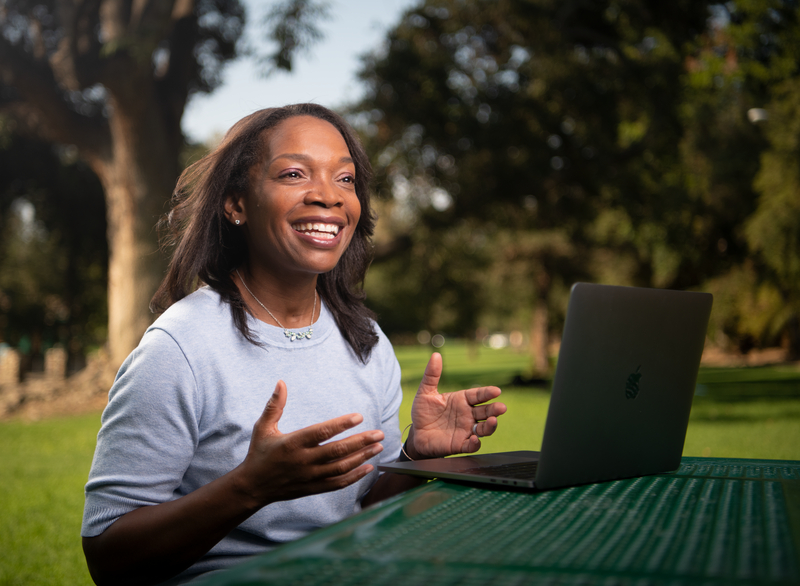 You have been called a "great mentor and supervisor." What is your approach to motivating others?  
As a mentor, I really listen so I can give mentees the same kind of authentic, constructive feedback I received early in my career. As a manager and leader, my philosophy is always to attack the issue, never the person. People are human; they make mistakes. I give them the opportunity to think about what we could do differently, how we could change the process so that a mistake doesn't happen again. I want them to feel supported and consider this a place to stay and grow. I find joy in taking them on the journey to develop their own leadership skills. 
Your career start with Disney was serendipitous — interviewing  "for practice" — but led to a lucrative career.  Any professional  advice for others to live happily ever after?   
Take calculated risks; you have to be very thoughtful in what you are doing — do something that you can recover from — but don't stand still. Take a chance. I'm grateful for my mom, who was my safety net as I moved from Massachusetts to California. Also, assess your strengths but understand what's missing from your toolbox and develop a plan to acquire those skills so that you're stronger and better prepared for the next great thing.
Why did you say "Yes" to being a Bentley trustee and what does Bentley mean to you?   
I'm proud of my Bentley education; the level of preparedness was the foundation to get me to where I am today. I'm dating myself, but I remember when my first employer introduced computers. For some of my colleagues this was brand new, but it was old hat for me because Bentley was one of the first universities to require laptops. It's exciting to be able to give back to a university that's given me so much and to be able to bring that to students.
I never imagined working for Disney; I did the interview for practice when I was out in California on vacation, so to  be  here almost 26 years later is really kind of a phenomenal dream.
Pauline  Callender  Han  '91
Vice President of Global Product and Labor Standards, The Walt Disney Company
You work for a company known for creative storytelling. What would be the main themes of your own story?   
Resilience: We all face obstacles and have to learn from them and keep marching forward. Determination because I like to finish what I started (and I'm a Virgo, so I can't help striving for perfection). Adventure: I'm not afraid to try new things and I love to travel and explore different cultures. There is a tolerance that comes with that — being able to be a lifelong learner by being open to diversity of people and experiences.  
  
Is there anything you would like to share about your personal life?   
I love scrapbooking and card making; that was my creative outlet. Then I became a mom and I haven't made a card since then. I envision someday when both of my children are teenagers, I can go back to it. A few years ago, I took over my husband's Peloton subscription and there's this whole community that I love. It's helped me shift from a life full of what I have to do, to a life that includes what I like to do.   
The Bentley University Board