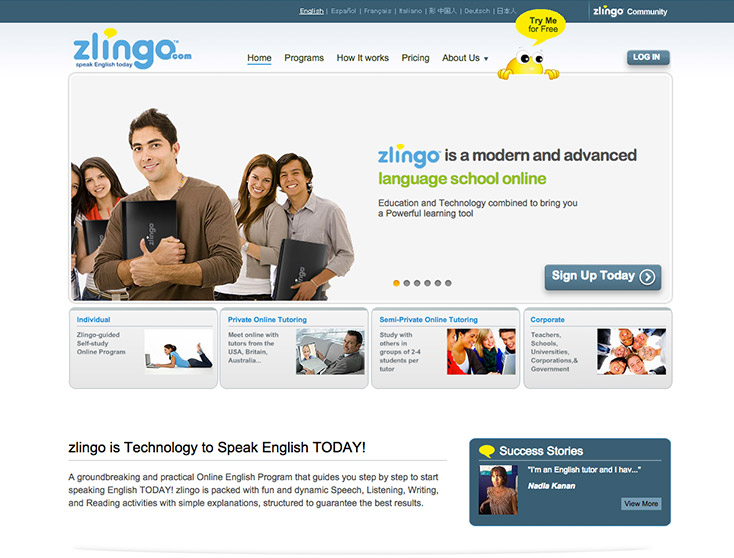 Millennials are getting creative to survive a bleak economy, as they zero in on entrepreneurship to earn a buck, do what they love and make a difference. And it's working.
Inc. magazine's 30 Under 30 list is proof of movers and shakers following their hearts and digging in their heels. Shiza Shahid, 24, co-founded the Malala Fund to help Pakistani activist Malala Yousafzai — shot by the Taliban for her advocacy of girls' education — continue her quest to raise global awareness about access to education and the empowerment of girls. Evan Spiegel and Bobby Murphy, 23 and 25, co-founded Snapchat mobile app, valued at $10 billion (yes "billion"). Quora co-founder Adam D'Angelo, 29, took his lead from Facebook mastermind Mark Zuckerberg when he left a post at the social media giant to develop an online knowledge Q&A website. If craft beer is on your beverage-of-preference list, you'll be inspired by 28-year-old Meg Gill, who cofounded California-based Golden Road Brewing and brought in a tasty $10 million-plus in revenues in 2013.
Numbers like this stand to shake up the economy. Research from the U.S. Council of Economic Advisers reports that 50 percent of millennials want to start their own business, holding the power to create new industries and commerce. The study paints a picture of a tenacious group: "Millennials will contend with the effects of starting their careers during a historic downturn for years to come." Pew Research supports the findings: "Despite their financial burdens, millennials are the nation's most stubborn economic optimists … No other cohort of adults is nearly as confident …"
Recent research from Bentley University found much the same thing: Millennials view career success differently than their parents. Rather than striving for the CEO spot, 66 percent would like to start their own business.
Indeed it's a generation with the intellectual building blocks for entrepreneurship.
"Millennials have heard stories of dot-com meltdowns and they've seen their parents get laid off from jobs," says Fred Tuffile, director of entrepreneurial studies at Bentley University.
And launching a business makes sense to avoid a similar fate. "What used to take $5 million to start today takes $50,000," says Tuffile, whose Entrepreneurial Thinking course filled up in less than 48 hours. "Millennials have also had great entrepreneurial role models, from Zuckerberg to fellow students."
Twenty-two year old Miroslav Kriz is a case in point. The Bentley senior was just 17 when he co-founded Zlingo online English language learning software. The company reported a 90 percent growth in revenues, as of November 2014. It's the subject of Bentley's GB320 course.
"Zlingo and I are current clients for the course," Kriz says. "Students in six sections are analyzing the company to propose ways to improve B2C business so we can reach more individual customers vs. our current B2B clientele of educational institutions in Latin America."
Kriz clearly has the drive and staying power to endure. He deems specific traits as non-negotiable for entrepreneurs:
The ability to endure risk and uncertainty with confidence is a must: How can you start a business if you are too scared to even try?
The capability to learn from mistakes, be able to pivot quickly, and acknowledge when you did something the wrong way or need help.
Not being stubborn, being a good listener, and having a positive attitude.
While he values individuality and shies away from labeling, Kriz believes that millennials are more wired toward entrepreneurship than any other generation.
"Many millennials are resistant to the status quo, don't like being burdened by bureaucratic rules, and want the power and control to work in a way that best suits their skill sets and talents," he says. "However, the main drivers that push a person toward startups or another career are the individual characteristics, experiences and personality that the person has."
Kriz's advice for those pondering a startup?
Use common sense.
Don't get a big ego; hubris was the downfall of many people much better than you.
Take every opportunity you can, big and small, whether it is to learn a new skill, meet new people, or just do something unfamiliar. It can lead you to places you never imagined.
Don't get comfortable, life is much more volatile than we think and everything can change at an instant.
Keep an open mind, share ideas and view everything from multiple perspectives.
"Learn from each mistake, encounter, and experience," Kriz says. "We are molded by what happens to us and what we do. If I removed every setback and mistake from my life, I would be a totally different person. I wouldn't be me."
Well said by one entrepreneurial voice from the "me" generation.
Kristen Walsh is a freelance writer.