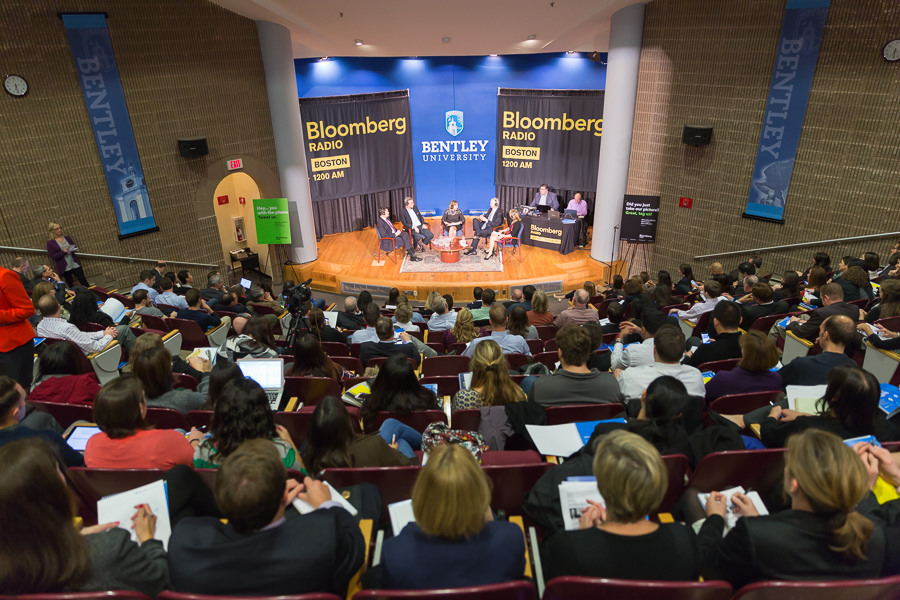 The Millennial Mind Goes to Work
Bloomberg Radio Broadcasts Two Live Shows from the Bentley Campus featuring the Latest PreparedU Survey
Bentley and its media partner, Bloomberg Radio, aired two live shows from the university's campus on Tuesday, November 11, 2014 featuring the latest survey results from The PreparedU Project on the millennial mind, plus perspective from top CEOs who recruit them.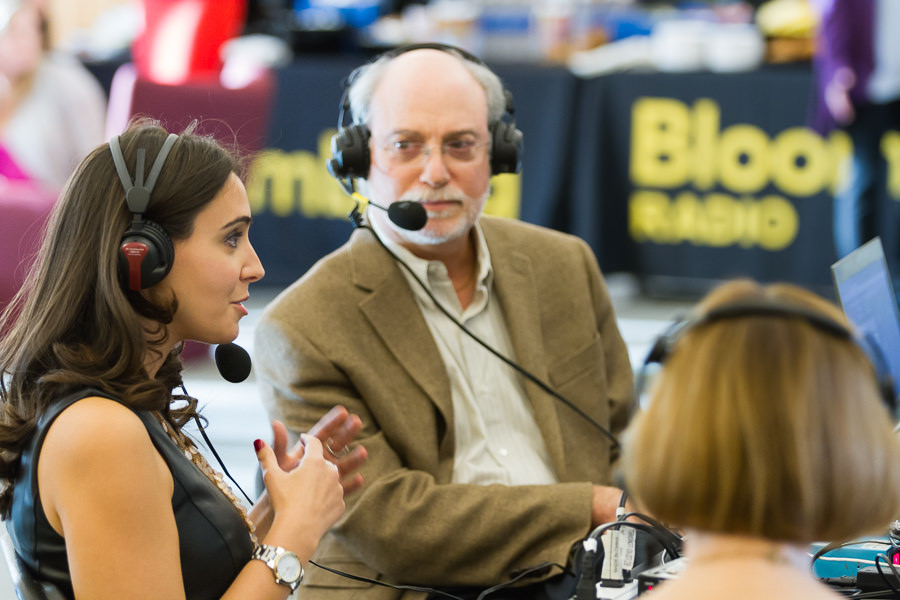 On Bloomberg Radio's "Taking Stock" program from 2:00-5:00 pm Bentley President Gloria Larson and Bloomberg hosts Carol Massar and Michael McKee discussed the latest research from "The Millennial Mind Goes to Work: How Millennial Preferences will Shape the Future of the Modern Workplace," (including responses from 1,031 millennials in the U.S. aged 18 to 34) and talked with a variety of guests including millennial experts, corporate recruiters, college students and Bentley University faculty and career services experts.
Taking Stock Line Up
Special News Segments
Millennials: Recruiting & Retaining a New Generation
A primetime broadcast from 6:00 – 7:00 pm featured a revealing conversation with two of the nation's top CEOs, Brian Halligan from HubSpot and Larry Hughes from BNY Mellon Wealth Management, who shared their views on recruiting, retaining and motivating the millennial generation.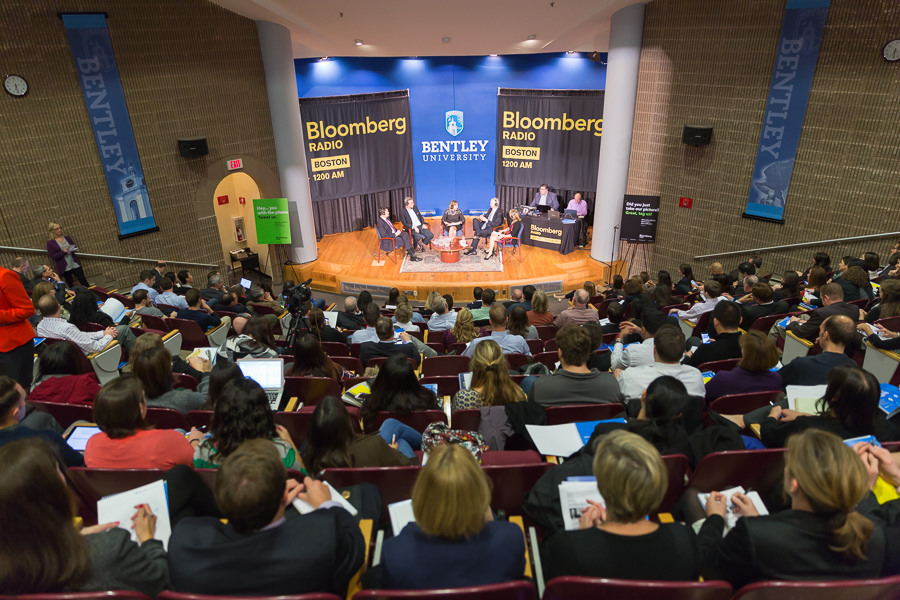 "We are trying to get millennials to work the way we used to work and the way we think about work. I think we need to rethink our perspective and match our cultures and leadership models with the way millennials work." – Brian Halligan CEO HubSpot
"I find them to be really hard workers. They are much more creative than my generation was. They are not bound by the traditions that my generation was bound by." –Larry Hughes, CEO BNY Mellon Wealth Management
Millennials' preparedness for the workplace has become a hotly debated issue for good reason:  by 2025, millennials will make up almost 75 percent of the global workforce and by the end of 2014, one of every three employees in the U.S. will be a millennial.
The PreparedU Project was launched in January 2014 as the concern about a skills gap among recent college graduates reached a fever pitch.  Bentley conducted a comprehensive survey on the topic to spur a national dialogue and uncover solutions to bridge the preparedness gap.  The findings of that survey prompted Bentley to dig deeper into what millennials really think, especially about their own strengths and weaknesses when it comes to work and career goals.
For the complete survey findings, check out the Bentley "Millennial Mind Goes to Work" ebook and infographic.  You can also hear what millennials themselves think about the workplace in this video, and learn their thoughts on a range of different career topics in this video series.