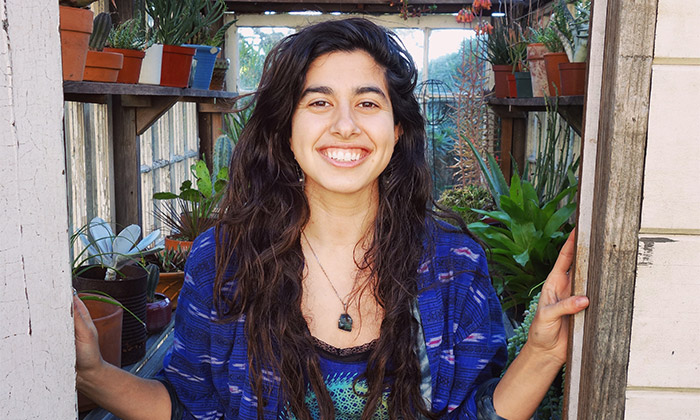 Amber Eckley
Alumna's Oahu-based Indigo Elixers
Deanna Rose Ahigian '10 puts Hawaii in a bottle. The Massachusetts native began Indigo Elixirs while attending Bentley, inspired by her own quest for better hair and body products. Today, the Oahu-based company's handcrafted and locally sourced balms, salves and other items package a little bit of paradise for the rest of us. Here's how.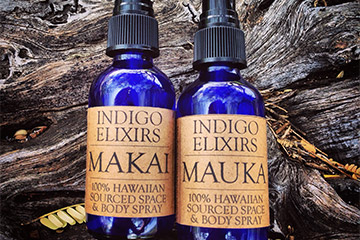 Mother of Invention
My Liberal Studies concentration — Health and Industry — helped pique my interest in the field. While studying in England for a semester and then backpacking around Europe, I started wishing for products that were really versatile, because I have thick Armenian hair and dry skin. Back home, I experimented with ingredients from our kitchen and garden to create things like body butter and scrubs. One day my mom asked, "Why is there so much oatmeal in the shower?"
Like-Minded Partners
My core values are centered on creating healthy and sustainable products, and I like to work with businesses that have those same priorities. Many of my wholesale clients in Hawaii are health food stores and boutiques that feature local products. One is called Down to Earth, where I also teach public workshops on working with healing plants and making medicines at home. I'm working on getting my products into local arboretums and co-ops, as well as more boutiques.
Head Meets Heart
Location is a crucial aspect of business we discussed at Bentley. Finding an area of the world not yet saturated by my type of business has led to such an increased opportunity — especially after I rethought the recipes to emphasize local ingredients. I remember talking a lot about the "target market" at Bentley, and I've tried to create some elixirs that appeal to both men and women, young and old.
Holistic Study
I've learned a lot and I'm still learning. I've taken a full year of pre-med chemistry and biology at Harvard Extension School, plus courses at the University of Hawaii in organic chemistry, ethnobotany and La'au Lapa'au, which is traditional Hawaiian medicine. I'm working on a master's degree in traditional Chinese medicine, which I'll finish in 2017. Then I'll also be a licensed acupuncturist.
Growing Ambition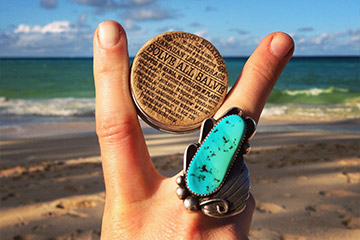 I hope to open an herbal apothecary. The ideal is a brick-and-mortar store to showcase my complete line, a full bulk-herb and custom-elixir bar, a small café featuring medicinal teas and healthy eats, and a place where fellow practitioners and I can practice various modalities of the healing arts such as acupuncture and massage. As much as I love to craft botanical makeup and perfumes, the medicine is my most important work. Prescribing herbs for people is really just an extension of Indigo Elixirs, and allows me to work with clients on a deeper level to bring their bodies into balance.
Journalist Jen A. Miller, of Collingswood, N,J., writes for The New York Times, Bankrate.com and CIO.com, among others.