Pulsifer Career Development Center is Dedicated
October 4, 2021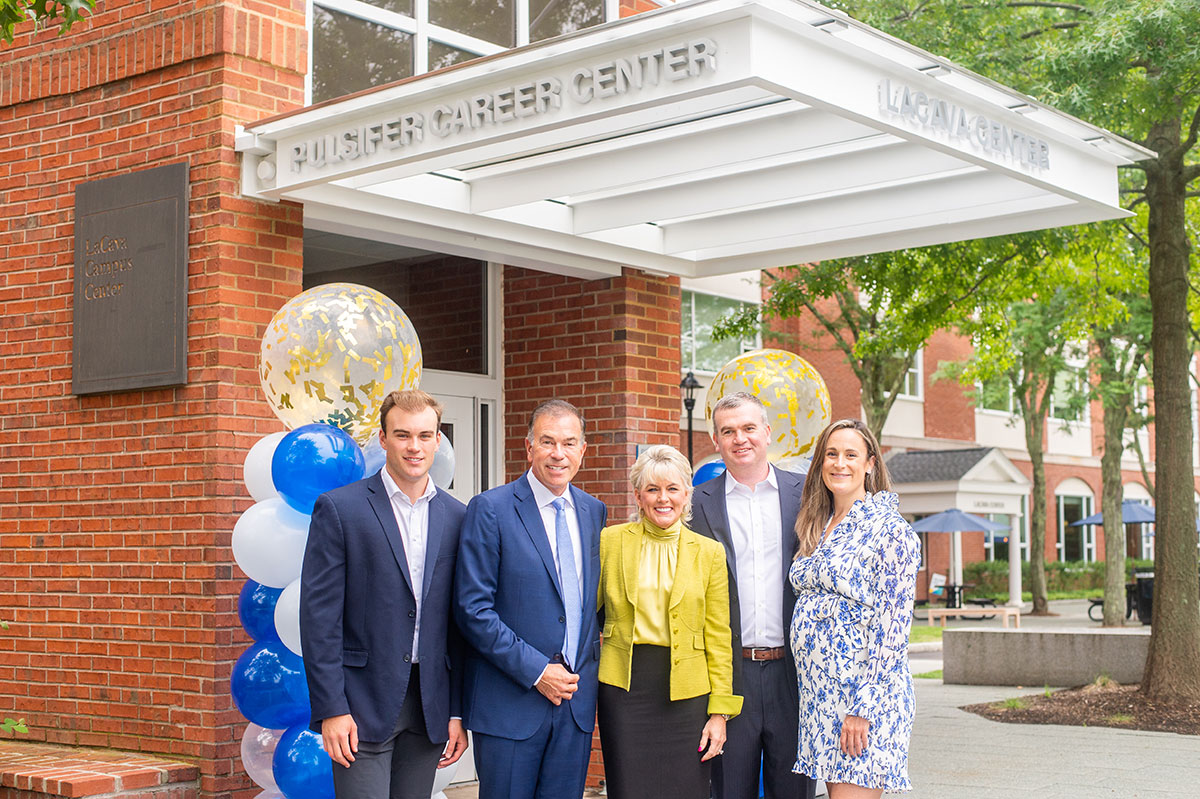 Two years ago, Gordon '80 and Annellen Pulsifer '80, P '08, '19 generously donated $2 million to support what Gordon calls "a crown jewel" of the Bentley experience: career development. On Friday, September 17, Bentley recognized their significant support, officially dedicating the Pulsifer Career Development Center. 
The Pulsifers, Great Benefactors of the university, wished to recognize all this nationally-ranked program has done for their family (sons Brenton '08 and Michael '19 are also Falcons) and Bentley students — ensuring they're in jobs or graduate school within six months of gaining their degree; connecting them with alumni mentors, industry experts and career-building opportunities; and providing unique coursework throughout their years of study.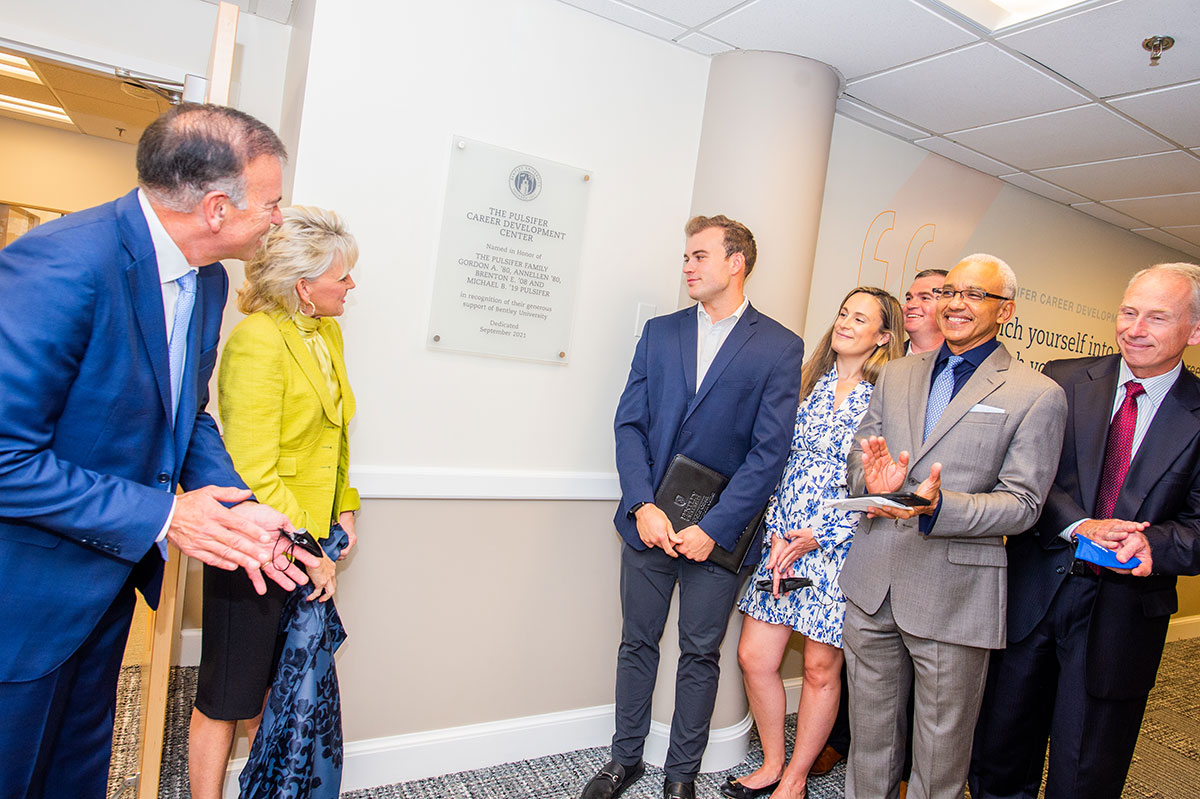 "After having four family members attend Bentley and benefit from job placements," says Gordon, "it was natural to want to make this investment to help current and future students. We hope that our contribution will facilitate and continue the great work of the staff and leadership for years to come. We also hope it will inspire other alumni to support Bentley."
"Bentley is blessed to have so many generous supporters, who have joined with the administration to fulfill its commitment to continually reinvent business education and prepare the next generation of business leaders," says President E. LaBrent Chrite. "The Pulsifer family is a force all their own. From founding the successful real estate development and management firm First Resource Companies, to making this incredible gift to Bentley. They're the kind of partners a business university dreams of."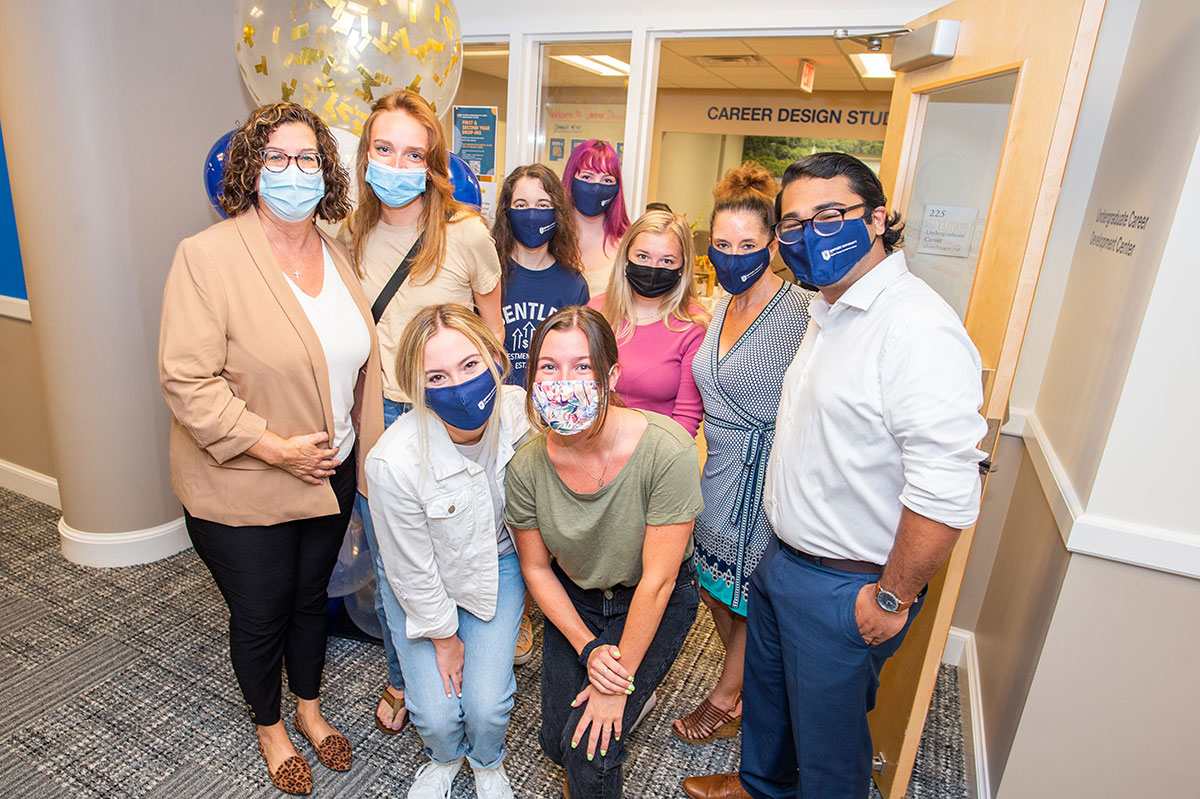 Janet Ehl, executive director of the center, is equally grateful to the Pulsifers, saying their generosity has allowed her team to enhance their work and the connections they make with students, alumni and employers: technology that allowed them to pivot amid the pandemic, summer non-profit internships and an increase in certified coaches to offer a greater reach to students. She says, "This gift will continue to strengthen our work with Bentley students and enable us to continuously innovate and meet the needs of all of our students in a dynamic, and now hybrid, world of business."
Since the Pulsifers' investment, 4,000+ students have reached their career goals through courses, coaching, internships and more, each year; 300+ alumni have stayed connected to Bentley via mentoring, coffee chats, mock interviews and job opportunities; and the center was renamed No. 1 in the country for Undergraduate Career Services by the Princeton Review.
"The Pulsifer name is now synonymous with career success," the president adds. "Each and every student who attends Bentley will benefit from the best career development services in the country."