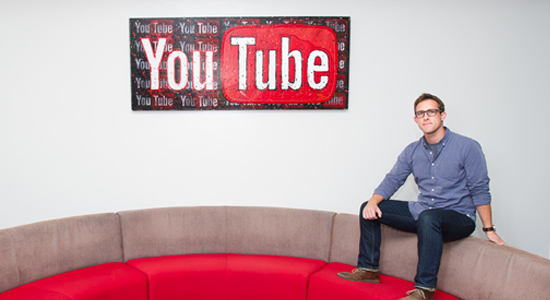 Q&A with alum Ben Huggins, designer at YouTube
We spoke with Ben Huggins, MSHFID '14, Interaction Designer at YouTube, to see how the MSHIFID program prerpared him for user-centered design and the challenges that come with it at such a high profile company.
Why did you choose Bentley?
Bentley's HFID program was so intriguing to me because it grounds design in the context of real-world business. Taking classes taught by industry leaders and working closely with companies on their design challenges was a great way to learn. Bentley also has an energy about it. From the virtual class options to the rapidly expanding west coast campus, it's a program that's constantly innovating on it's own model  -- not unlike the UX field itself.
What were you hoping to get out of the degree (career boost / industry change / job change, etc)?
The main thing I was looking to get out of my graduate education was the ability to inform and defend my design decisions with a solid understanding of human behavior. Bentley was a great fit.
What was your undergrad degree in?
Psychology with an emphasis on social interaction. I also had a Minor in media studies.
What was the best part of the HFID program, for you?
For me, Bentley was about more than becoming a better designer. It was about becoming an innovator, an influencer and a leader.
How long did it take you to complete the program?
1.5 years. I was a full-time student.
Why is the 'user experience' so important to a company like YouTube?
At YouTube -- and throughout Google -- our job is about connecting people with the world's information and with each other. These products have an impact on millions of people every day, which is amazing. But it also means that we need to design for the user above all else. Not just because it's our job to build good products, but because we have a responsibility to the people who depend on it every day to create, connect and share.
Where exactly does your role as a UX designer (and the role of user experience in general) come into play in the product development cycle at YouTube?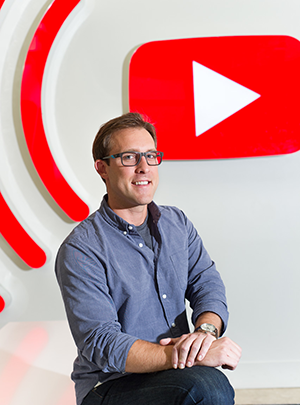 YouTube is phenomenal about prioritizing user experience. It's rare that a company puts such emphasis on UX -- especially research -- and has the culture to back it up. As designers, we're empowered to drive user focus throughout the design cycle because we have such great partnerships with researchers, engineers and product experts.
What do you do on a day-to day basis? Do you use programs / software that you used in the HFID program?
For me, Bentley was less about learning software tools and more about learning the methods and processes that drive great design. Some people think we spend our days pushing pixels and arranging post-its on the wall. In reality, 90% of UX design is about making difficult decisions -- lots of them, all day long. It's about working with a team to constantly challenge your own ideas, even when you think you have the right answer.
What do you love about your job / the UX field?
I'm still shocked that I get to wake up every day and build things. It's a hard process, but in the end we have a chance to make a positive impact on peoples' lives. That's pretty rad.