Strategies for Job Searching During a Pandemic
While everything feels more challenging during the COVID-19 pandemic, searching for a job seems especially daunting. But you can succeed despite uncertainty in the economy and current job market by staying positive, proactive and focused on proven strategies.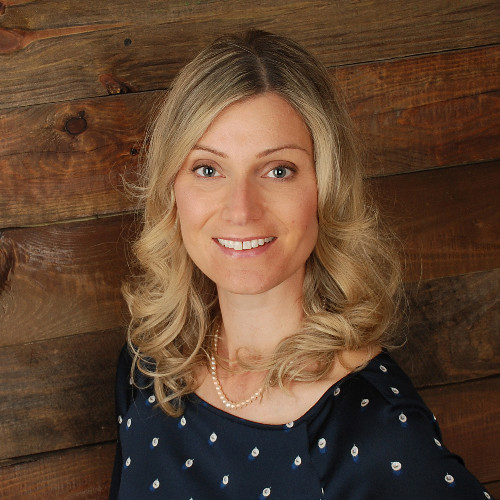 That's the advice from Kim Andrews, job search strategist at Bentley's Pulsifer Career Development Center and an accredited business etiquette consultant.
"When the ground beneath you feels shaky, the best way forward can be to come back to the things that have always worked, the things you feel most certain of," says Andrews, who helps alumni and graduate students navigate job searches.
During a streamed online presentation, Strategies for At-Home Job Seekers, she offered guidance based on principles that hold true even in today's challenging environment. Her four areas of focus:
1. Reflect on and embrace what you do best. Set yourself apart from other candidates by telling your story in  a powerful way. In addition to describing your professional experience, talk about who you are, what makes you unique and how your strengths position you for contributing to a company or organization. Specific strategies:
Compile a list of everything that has made you good at what you do, throughout your career. 

This

may help you think more broadly about strengths across all areas of your life,

including

the things that make you a good friend and family member. 

Ask friends and family to help remind you of your greatest strengths and gifts: What are three adjectives you would use to describe me? When have you seen me most engaged in my career? When do you see me at my happiest, professionally or personally?

Use tools such as the online

Clifton Strengthsfinder

to identify your top strengths, along with rich and compelling descriptions. Baseline assessment costs a little under $20.
Watch the Video: Strategies for Job Searching During a Pandemic
2. Expand your knowledge and skill set, especially through online learning. Start with sites like YouTube, and search for any number of topics. Other options:
LinkedIn Learning, which 

covers topics across the professional spectrum. These are available to purchase with a monthly or annual subscription. Courses you take through LinkedIn Learning are populated in your profile, so employers can see what you have done to increase your knowledge base.

Websites such as Coursera and edX, as well as online and in-person

certificate programs

 available through universities. If you are considering a certificate or master's program, be clear on what it will help you accomplish in your career. Talk to people about the opportunities that a degree or certificate may be able to unlock for you.

Online learning modules for platforms like Zoom, Skype, Teams and Slack, to practice remote work and interview skills. Hiring managers want to know that you have the capabilities to navigate all the tools and platforms that make remote work possible. 
3. Continue to nurture your network. Data reveal that between 80% and 85% of jobs are filled through networking or some kind of "warm" connection. Do not assume that COVID-19 has made people unwilling to have a conversation. Instead, take this time to make new connections and re-establish existing ones. LinkedIn is a powerful tool for remote networking:
Ensure that your LinkedIn profile is at its best. Does your headshot look professional and do you have a customized banner photo? Does your headline create a strong brand for you and highlight your capabilities? Have you written an "About" section (preferably in first person) that describes your strengths? Include keywords that might appear in job descriptions. Be sure to add skills, accomplishments, licenses and certifications, volunteer work and interests — all of which paint a complete picture. If you get stuck: Explore videos and online content with tips for creating impactful profiles. 

Challenge yourself to reach out to new people every day. Check in with existing contacts or send customized invitations to new contacts, including an explanation of how you found the connection.

​​​

Use search filters under the "People" section. Reach out to fellow alumni of your college who work at companies you're interested in. Request a "virtual coffee conversation" via Zoom or schedule a brief phone call. Potential questions: How did you get your start at the company? How have things shifted in the current environment? What are the greatest challenges at the moment? What are the areas of the greatest opportunity? What are you excited about for the future? Avoid asking for help such as forwarding your résumé to HR. (It is OK to ask for a referral for other informational interviews.)

Post content or reactions to articles that seem helpful or insightful given the current circumstance, or leverage your own expertise to publish content. This signals to connections and potential employers that you are an expert in your field and allows you to stand out. (On the resources page there is a how-to on publishing your own content to LinkedIn.)
How Students Job Search in an Online World
4. Don't make assumptions, but be curious. A positive mindset is key to a successful job search. Don't assume, for example, that companies aren't hiring during the pandemic; many are hiring and training virtually. Incorrect assumptions can negate opportunity. 
Bentley alumni are entitled to a half-hour job search strategy session. For more information, visit bentley.edu/alumni/career.