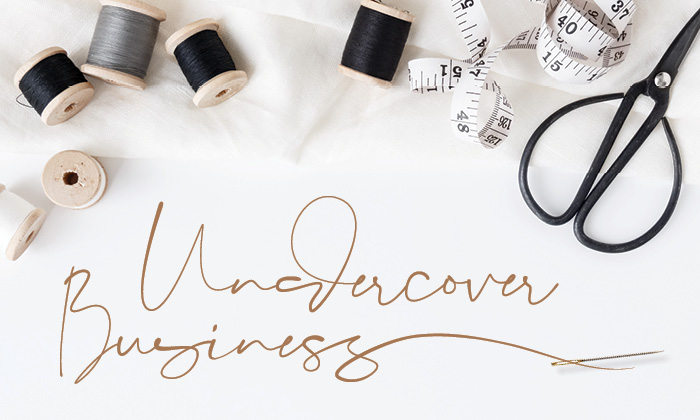 Undercover Business
Alumnae Entrepreneurs Fashion Success
The fashion industry is projected to grow 4 percent worldwide in 2019, according to research by McKinsey & Company. Some of the strongest performance will be in North America, particularly in premium and luxury segments of the market. Those factors bode well for U.S.-based entrepreneurs Kerry O'Brien '93 and Vienne Cheung Brown, MBA '09, whose apparel companies answer a fashion need from their own experience. 
---
Form & Function
This past season's New York Fashion Week was another successful outing for Kerry O'Brien '93, with models in some 30 runway shows wearing Commando. O'Brien understands the draw: Her collection of intimate apparel fl­atters the wearer and helps clothes drape more beautifully. As she puts it: "The designers know it works."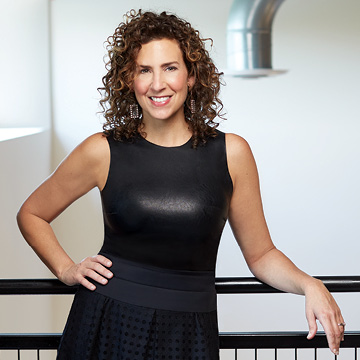 So do the scores of women — celebrities and soccer moms alike — who flock to the brand. In fact, O'Brien spotted her "mini cami slip," in black, on a woman who wore it as a dress while dining in New York City. The crossover dovetails with her company's ethos "to have the best fit and the best fabric with a wink toward fashion," says O'Brien. "We want to come up with fashion basics that women want to wear every single day."
The Youngest VP
O'Brien's path to apparel company CEO wasn't straightforward. She studied financial communications at Bentley and went to work in financial media relations. At Edelman Financial, she was named vice president at age 25, the youngest in company history. She went on to roles as senior vice president and director of financial media relations for Weber Shandwick. Then came Sept. 11, 2001, and some soul searching after the terrorist attacks of that day. Talking with her sisters and friends, she found inspiration for a career change.
"It was an aha moment," she says of discovering that all the women had favorite fashion designers, but no favorite underwear brand.
O'Brien knew she wanted to create intimate apparel that was comfortable yet functioned well. She envisioned items that helped women feel confident about what they were wearing and improved the fit of their clothes. O'Brien worked with a pattern maker and European fabrics to develop underwear without any seams or edges, a long process of trial and error. While quick to acknowledge her lack of industry knowledge at the company's launch in 2005, she also believes that provided an advantage. "We had this philosophy that just because something hasn't been done, doesn't mean it can't be done," says O'Brien, who is now a member of the Council of Fashion Designers of America.
Street Smart
Bucking conventional wisdom, O'Brien based Commando in South Burlington, Vt., where she lives with her husband (who serves as company CFO) and their three children. She does nearly all of her manufacturing in the United States. The company employs cutting-edge technology while also fitting its garments on real women, versus the more typical approach of using computers to size patterns.   
Lately, Commando has taken its blend of comfort and style to the streets. The product line now features T-shirts, leggings, dresses and skirts in addition to intimates and hosiery. That is a business strategy rooted in the CEO's personal philosophy.
"I don't believe in rules. Where is the rule that says you can't wear a slip as a dress or you shouldn't show a bra strap?" O'Brien says. "We design clothes that women love and feel comfortable in, so why wouldn't they want to show it a little more?"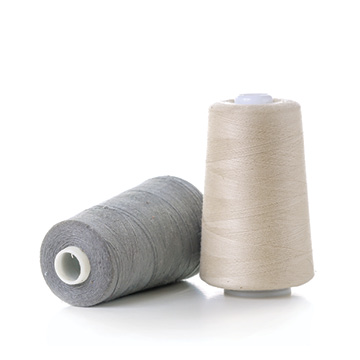 Foundation of Confidence 
Vienne Cheung Brown, MBA '09 landed prime retail real estate this past winter. Her company, VienneMilano, was featured in pop-up shops at two Macy's locations: the ­flagship store in New York City and in the upscale Lenox Square Shopping Center in Atlanta.
It's a major step forward for the 8-year-old company whose specialty is luxury thigh-high stockings. For Cheung, who uses her maiden name professionally, the successes are more than a sales strategy. She aims to build a company that makes American women feel more elegant, playful and con­fident.       
"What you wear and how you present yourself is very important," she says. "thigh-highs and stockings have always given me a boost of con­fidence. Hopefully, our products give other women extra con­fidence, so they feel empowered in every situation."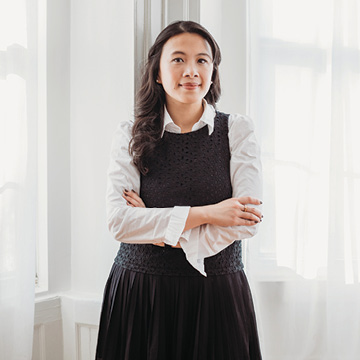 No Regrets
Empowerment and inspiration are themes in Cheung's own story. The Hong Kong-born alumna grew up in Brookline, Mass., and graduated from UMass Boston with a degree in fi­ne arts and psychology. Her fi­rst job, creative director at an Internet company, involved usability testing and website design. She joined Akamai Technologies in 2006, working in product operations while pursuing her MBA at Bentley.
Despite liking her work, Cheung wondered if she was on the right career path. "I did not want to live the rest of my life as someone who would look back thinking: I could have, should have — but didn't."
Frequent trips to Europe and her fruitless search for thigh-high stockings in the United States suggested a business opportunity. She started planning VienneMilano in 2010, devising marketing and branding strategies as well as working on the products themselves. Cheung met with suppliers in Italy to ­find business partners who could deliver the quality she sought. As she explains: "I wanted to make sure everything was consistent with the brand."
In 2011, just before her 30th birthday, Cheung quit her job and launched the company; it is now headquartered in Quincy, Mass.
Chanel-ing Inspiration
A self-described "all-hands" executive, she frequently visits Italy to meet with her suppliers, drawing on their expertise to select hosiery staples for VienneMilano's permanent collection as well as to help craft special signature items "based on what I think is beautiful and will work well."
Cheung is particularly attentive to customer service. For instance, after hearing lackluster reviews of her line's glittery stockings, she re-engineered them to add the extra sparkle that clients sought.
Her customer-focused, hands-on approach continues as the company adds products, gains customers and builds sales — through online vendors including Blue Fly and The Grommet, boutiques such as the Macy's pop-ups, and other channels.
"My inspiration comes from businesspeople who have left a legacy, like Coco Chanel," says Cheung. "I want to follow in their footsteps and be involved in every aspect of the company."