New Update to Turnitin's Feedback Studio
Overview
Turnitin is introducing a new update in Blackboard that brings in a few key changes in how you create and access Turnitin assignments. This new update will bring in an improved user experience for both faculty and students. For your convenience, we are making this update available on our Blackboard platform starting May 15th. If you are teaching this summer, you will have access to both versions of Turnitin. However, starting August 15th, 2022, the old version of Turnitin will no longer be available. As a result:
Past Turnitin student assignments in your course(s) will no longer be accessible directly after August 15th, 2022. You will need to reach out to the ATC to request these assignments.
Assignments created from previous years will no longer work. You will need to recreate these assignments again using the new Turnitin user interface. (Please note if your course has been copied, any previously existing Turnitin Assignments will need to be re-created with the new tool.)
More information and documentation around using the new Turnitin update can be found below.
Noticeable Changes with the New-Turnitin Assignment tool
Creating a New-Turnitin Assignment will now be located under "Build Content" within your course content area: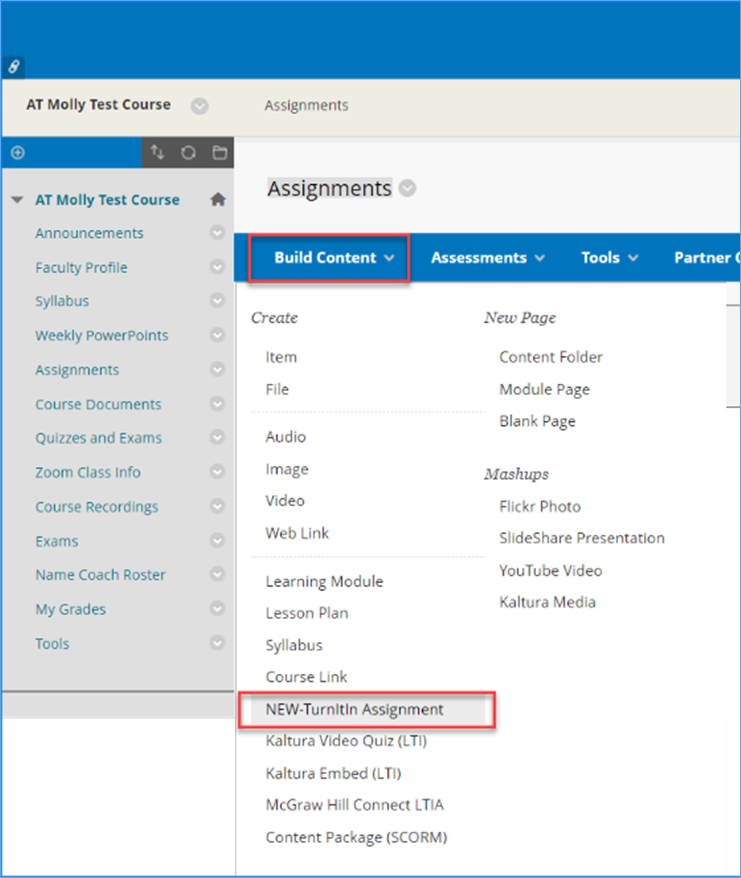 The assignment creation interface has a more modern look and feel for easy navigation:

You will no longer need to go to Course Management > Control Panel > Course Tools > Turnitin Assignments to find the assignment inbox
Now you will locate the assignment inbox where you posted the assignment in your course. Click on the assignment name and you will be taken to the assignment inbox to view student submissions: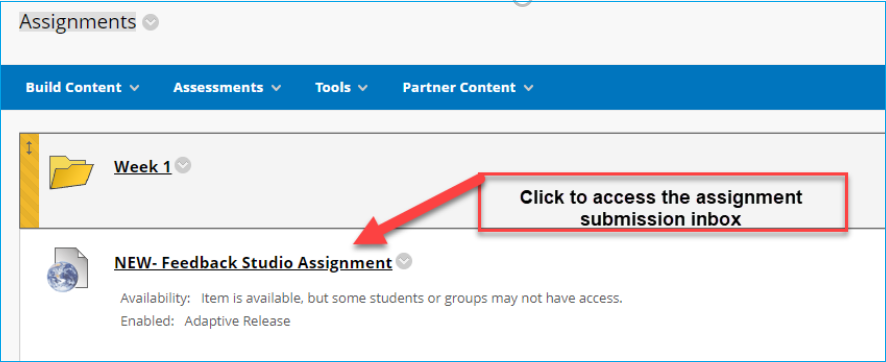 Grading and providing feedback will continue to have the same Feedback Studio interface you are familiar with using in our previous Turnitin integration