Kahoot!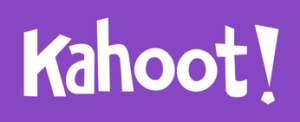 Kahoot (Kahoot.com) allows instructors (and students!) to create quizzes and surveys that include a wide variety of multimedia elements such as videos, pictures and text*. Quiz can be accessed by students across different devices (e.g. cell phones, tablets, computers etc.).
Kahoot also allows creating time-controlled quizzes: each question can be allotted a specific period of time. Moreover, the speed in which a question is answered can also count toward a student's score. In this way, students are rewarded not only for the correct answer but also for their timeliness.The software is easy to learn so that faculty can quickly produce quizzes on the material covered. Moreover, students themselves can use the software to test their peers recall/understanding of their in-class presentations.
* The free version of Kahoot permits only True/False questions and multiple choice questions with four possible answers.
Use Cases
Students create competitive quiz games for their peers (for instance, after their individual or group presentations) – helps to keep students focused on the presentation and engaged.
Reviewing previously covered concepts and breaking up lectures with quick knowledge checks.
Instructors create competitive quiz games for their students.
A requirement to students' group or individual presentation to the class: Students create Kahoot quizzes to test peers' knowledge and attention to their presentation upon its completion. Faculty define the minimal number of questions to cover in the game. Upon presenting the voting results for each question, the presenters are expected to explain the correct answer(s).
The process of using Kahoot
Create a free account online (kahoot.com) and build a series of multiple-choice questions.
Access the game from a computer connected to your classroom projector.
Have students go to the address on the screen to join the game (kahoot.it). They can play using a phone, laptop or tablet.
Need Help?
For questions or assistance please contact ATC at atc@bentley.edu.