Bentley MBA Shows High Return According to WSJ Analysis
The Wall Street Journal recently published an article entitled A Graduate Degree That Pays Off: The M.B.A. which analyzed data on how quickly MBA graduates can earn back the debt they have taken out to pursue their degree.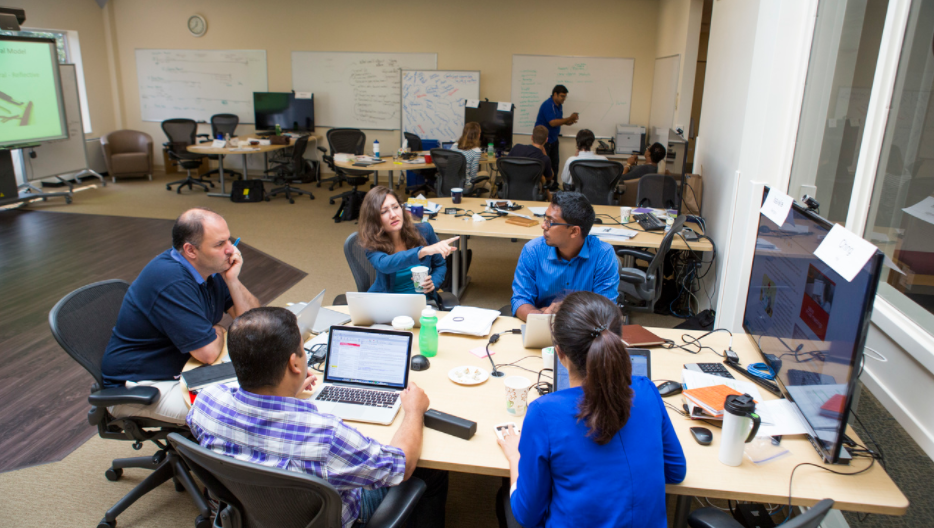 According to the article: "At about 98% of universities that offer master's of business administration programs, graduates typically made more money two years out of school than they had borrowed."
The study calculated debt-to-income ratios for the top MBA programs in the country. At a .39 debt to income ratio, Bentley students take less than half a year to pay off the loans they take out to pursue an MBA. Bentley's ratio is also one of the lowest on the list, indicating that Bentley students quickly earn a positive return on any money they have borrowed.
Bentley's formula? Keep the cost of graduate education as low as possible and help students start meaningful, lucrative careers. Bentley awards more than $2 million dollars in merit aid each year to qualified students in addition to graduate assistantships and on-campus employment opportunities. Bentley students also benefit from the #1 ranked career services in the United States according to the Princeton Review and develop the skills to negotiate competitive offers from top employers.
Contact Graduate Admission to learn more about a graduate degree that is a wise investment in your future.