Finance Fireside Chat: The GameStop Hangover & What's Next?
Bentley University's Finance Department and The Hughey Center (Trading Room) organized a Fireside Chat on the recent events involving GameStop (GME) and other stocks. The moderator was Prof. Kartik Raman, whose teaching and research interests include Equity Evaluation, Agency, Product Markets, and Applied investments.
The four speakers and Bentley Finance professors invited to the chat included Joe Wickwire, Florin Morosan, Jie Gao, and Anurag Wakhlu.
They shared thoughts about the fundamentals and mechanics that drive the market in these circumstances and what the future looks like for all parties involved in terms of regulations. They answered questions from students and faculty that joined this event to gather knowledge about this trending issue. Among many questions the hottest topics included:
How can small retail investors force hedge funds to lose billions?
What is the behavioral explanation of the event?
Was it legal for Robinhood to halt trading? What was the real reason?
Where do we go from here? What to expect from SEC and Congress?
The industry has been monitoring noise trading and its risks, and after certain events, analysts could identify where it was coming from. One source is the social media-driven sentiment. This kind of sentiment might affect pricing for hedge funds beginning to see what is happening and what stocks are getting attention. When the market is making a mistake the hedge fund will correct the mistake. Irrational trading activities bring speculations to the market which destabilizes it. It's not a casino where people bet for the fund and the decision must be rational.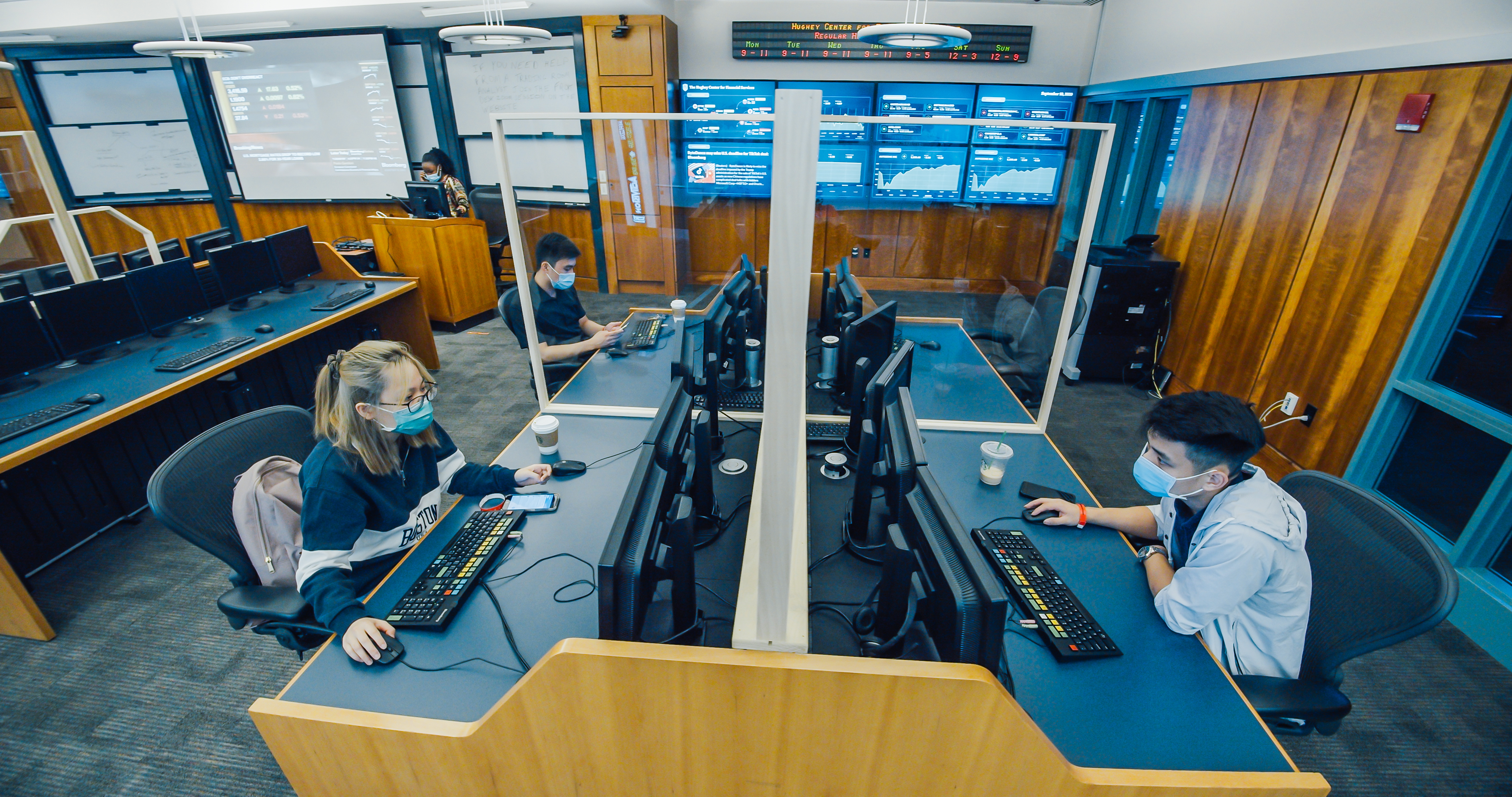 Finally, Moorosan compared the market to a toddler. Let people play with that toy, then the "kids" will drop it and forget about it. If you trade in the market for fun, you need to be rational. If you want an extreme sport, go to Six Flags. Some of the questions that came up were about SCC and government taxing or adding fees to small investors. Experts said it is not a good idea because that will send investors away.
More Fireside Chats related to the recent events and other topics of interest are coming. Stay tuned!
Enri Dervishi, MBA '21
Estefania Barnuevo, MBA '21