Sharron Zhu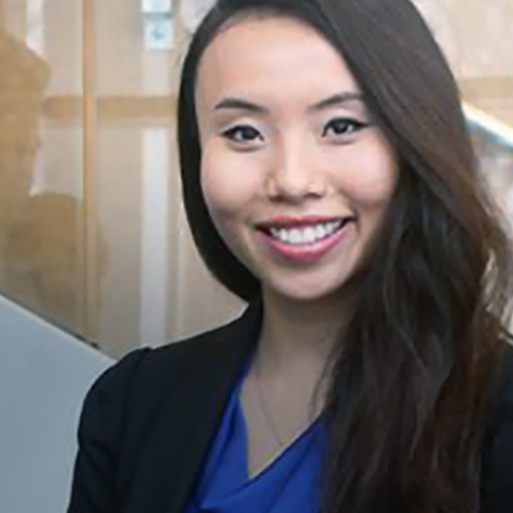 MBA Class of 2016
Undergrad University of Rochester
How did Bentley help you get to where you are today in your career?
Bentley helped me build the foundation of knowledge and skills that I draw upon on a daily basis at work. These same skills have taught me how to analyze, anticipate, and predict trends in the business world.
What are the top three skills you gained in your program at Bentley?
Leadership skills. At Bentley, I honed my leadership competency by collaborating with my peers and mentors, both in the classroom and outside the classroom through student leadership groups.
Communications skills. I am now able to communicate across multiple departments, collaborate with a diverse group of people, and be an accountable leader on projects, which have been invaluable in my career thus far.
I strengthened my networking and interviewing skills through Bentley's rigorous career services workshops. They allowed me to successfully interview and receive highly coveted offers into leadership development programs.
"I learned to look at business from every angle."
What would you tell someone considering your program at Bentley?
Deciding to undergo an MBA program is a large undertaking and not a decision that should be made lightly. While Bentley can give you the knowledge, skills, and environment to succeed, there are many additional considerations that need to be made. Tuition cost, projected rate of return on the education, opportunity cost, and anticipated application of the degree are just a few of many considerations. Like many things, there is rarely a straightforward answer. When you are certain you want to pursue an MBA program, Bentley's is an attractive option. While it can give you a significant advancement into management in your career, simply obtaining the MBA degree from the program will not guarantee success. Graduates that have found success with their program are ones who took advantage of their academics, engaged in extracurricular groups and seized their opportunities during the two years at Bentley. I would urge anyone applying to the MBA program to challenge themselves so that they can be the most well-rounded versions of themselves at graduation.
Start Your Graduate Application