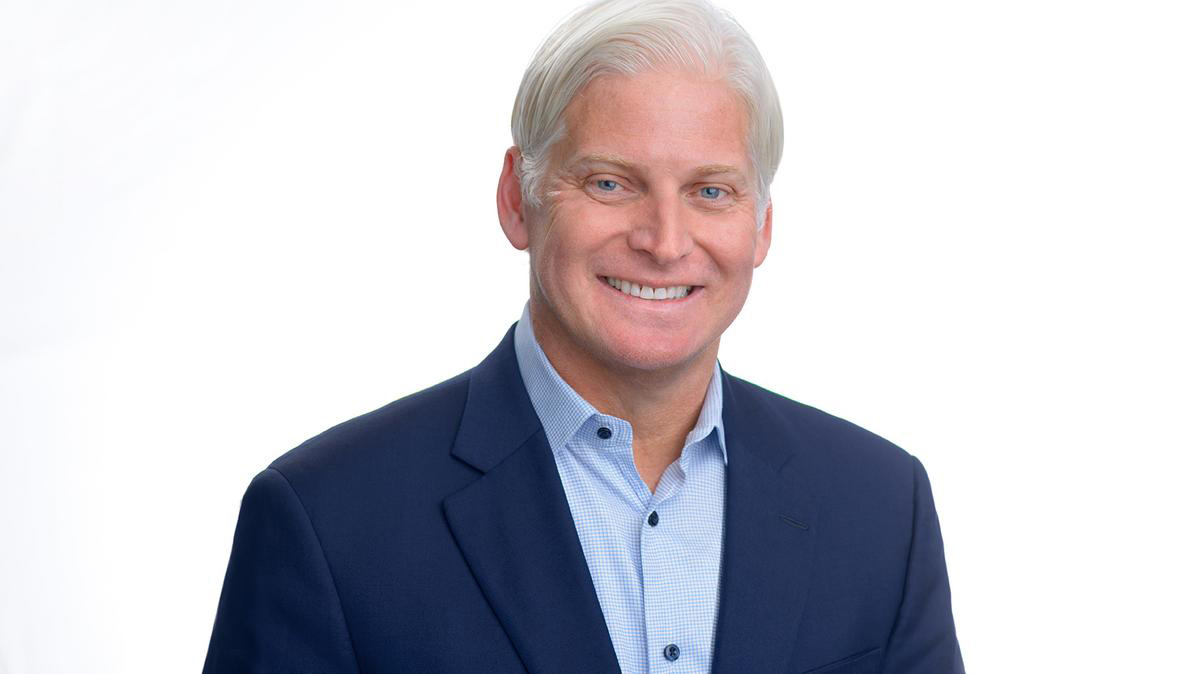 2020 Vision
Tony Remington '92 stays ahead of the game by investing in what means the most
"When we talked in 2020, I truly don't remember where we were at," says Tony Remington '92.
No surprise there. The CEO and co-founder of Gravity Diagnostics has been off and running since the start of the pandemic. Last we spoke, he was aiming for his biotech lab to test 5,000 COVID-19 samples a day by May. That was April 2020. Since then, Gravity has gone full throttle. The swabs: from 20 to 27,000 a day. The staff: from 30 to 400+ employees. The space: from 7,000 to 70,000 square feet.
All told, the company has clocked in 4 million samples so far. Tony was named 2022 CEO of the Year by the Cincinnati Business Courier. ("A very humble title," he says.) And Gravity won Fastest-growing Company in the Cincinnati Area.
When your doors are open seven days a week from 4:00 a.m. to midnight, when the Indiana and Kentucky health departments ask you to partner up, and when Kroger stores nationwide are processing their clinic samples through your labs — business is bound to boom.
But, Tony says: "We're all happy to see COVID slow down."
A Revolutionary Rollout
Gravity began in 2016 with a big question: "How do we get health care information to people before they need it?" Their answer came in a little box — an at-home, pharmacogenetic test kit that revealed how your genes play into your body's response to drugs.
"I've always believed diagnostics should be a part of wellness and prevention," Tony says. "Wouldn't it be nice to know what dose and drug are best for you before you start, say, a blood thinner?"
Hear Tony talk about Gravity's rise amid the pandemic.
At the time, at-home test kits were still relatively novel, made famous by ancestry DNA companies like 23andme. Six years later, telehealth and home testing are the norm. The CDC estimates 37% of American adults used telemedicine in 2021 and the Biden administration says the US Postal Service delivered roughly 350 million at-home COVID test kits between January and May of 2022.
"Watching the COVID testing rollout for us was like watching a movie you'd never believe," Tony recalls. "We were ahead of the game in a way that could really help people."
But, like many businesses, there were highs and lows. The early pandemic news was shock-filled. Flooded ICUs, fights for beds, a highly compromised elderly community with limited resources. "We were trying to help everyone," Tony remembers, and Gravity almost went bankrupt. Tony dug in, reallocated resources, and came out swinging. Today, the company still offers testing for COVID-19, as well as toxicology, infectious diseases, blood and much more.
"We jumped in, ultimately knowing COVID would eventually taper off, and it revolutionized our company," he says. "And you know, I've realized over the years, when you invest in what's most important to you, you get the greatest return."
What Means the Most
Bentley is important to Tony, and it's a place that's offered him a great ROI. He met two of his best friends, Mike Berry '93 and Rob Michalowski '93 — now, godfathers of his children — at the school. He received a generous financial aid package. And, he got to play football.
This fall, as the program celebrated its 50th anniversary, Tony made gifts of $50,000 to football and $200,000 more in endowed support, to make sure the program is a win for today's Falcons and generations of student-athletes to come. Once the campaign crosses the $350,000 finish line, Peter Yetten Field will be named in honor of the coach who was a true force for Bentley: Yetten led the team for 30 years, bringing the program from a club sport to Division II, among many more accolades.
Tony remembers playing with Mike and Rob under Yetten. "We were just a bunch of scrappy, blue-collar kids on the field, getting better and better at the game," Tony says. "I respect Coach Yetten a lot, and what he did for the program was life-altering. I love the energy around supporting him."
Health and wellness training. New exercise equipment. Moving the team forward. That's the goal for Tony — and he knows it will happen under the direction of a familiar face: Vaughn Williams. Tony and the athletics director once played together at UMass Amherst, before Tony transferred to Bentley.
"He doesn't remember me," Tony laughs. "He was a stud, and I was a walk-on."
Faulty memories regardless, Tony is just happy his halcyon days on the field are coming full circle for today's student-athletes, and he's grateful to have this chance to give them a head start.
Teamwork, camaraderie, perseverance, setting goals, overcoming obstacles. All that matters in life and business, I believe you learn in team sports.
pictured with Coach Peter Yetten