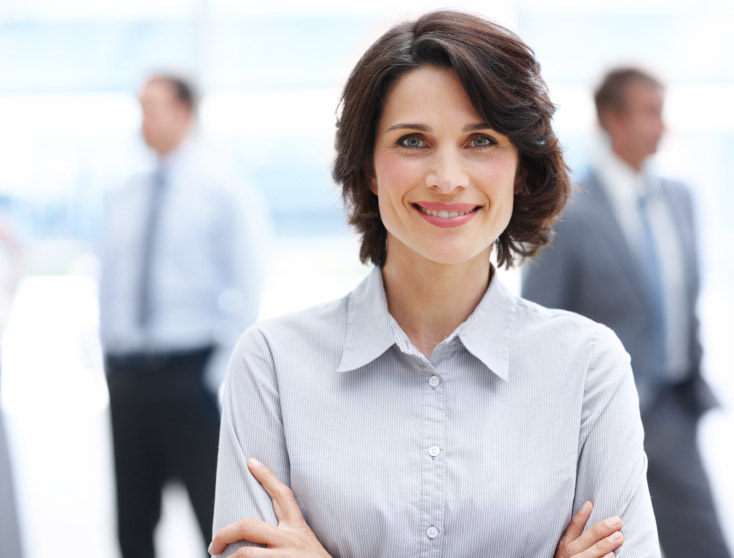 5 Health Care Jobs for Business Grads, No Scrubs Required
Want a job in health care, but not the medical degree? Here are ways to jump on the latest hot job trend.
Can't stand the sight of blood? Don't rule out a job in health care; the industry is thirsty for business-minded talent and many companies are offering attractive salaries and benefits packages.

Deloitte, for instance, has a jobs section dedicated to the industry, with descriptions like "analytics and modeling health plans" and "health care business valuation." Dell offers positions such as health care IS business systems analyst.

It's prospects like these that Bentley University professor Helen Meldrum presents in the course Human Relations in Health Care. "Baby boomers are aging; they've always wanted the best of everything, and there will be nothing but growth in health care in order to cater to this demographic," she says.

And read more about five job skills you need for a career in health care.
 
Trends in Health Care for Business Graduates
Many students come into the course with the notion that a business degree in the health care industry will simply land them in a hospital or medical management role. While it's true that the Bureau of Labor Statistics projects a 23% increase in these kinds of positions by 2022 (that's over 70,000 new jobs!), Meldrum sees additional opportunities on the vendor side — the "in-between people" who work for companies that service hospitals and pharmaceutical companies.
There will be a 23% increase in health care jobs by 2022, says @BLS_gov via @bentleyu
TWEET THIS
"I see an industry that is highly dependent on not just the typical clinical roles, but a wide variety of third-party vendors, professional service companies and government employees," says Jake Fochetta '11, who graduated from Bentley with a Managerial Economics major and Liberal Studies major (LSM) concentration in Health and Industry, and now works at ECG Management Consultants to provide consulting services to hospitals and health systems around the country regarding health care IT and business strategy.

Tyler Lakin '11, who completed the same double major at Bentley and is a senior associate at health care growth services firm Oxeon Partners, says that because health care is still evolving, the market is ripe for innovation, both in terms of cutting costs in the system and developing newer, easier and better methods of care. "There's enormous opportunity from the business perspective to impact change on the health care system and inevitably, people's lives."

Read more about why students who understand business and health care are in high demand.
 
The 5 Best Health Care Jobs for Business Majors
Here are Meldrum's top health care careers for job seekers who have a background in business — particularly those who have also studied health sciences:

1. Information Technology
Fochetta believes that increases in health care technology over the past decade have spurred widespread job growth in IT. "Anytime there is such a growth in technology, an industry is going to need people to build, manage and maintain that technology."

Read more about How to Get a Job in Healthcare IT.
 
2. Communications, Public Relations and Advertising
Many ad and PR agencies target medical education and medical communication. Or you could work in-house at hospitals or medical groups, handling marketing and communications needs.

3. Research
It is a myth that most research is carried out at universities, Meldrum says. "So many public health related institutions (America Cancer Society, Veteran's Health Administration, Massachusetts Healthcare Council, for example) and private industries (such as Cigna Behavioral Health, Hospital Corporation of America, Nestle Nutrition Institute) benefit from the insight of new research conducted by their organizations. Given issues like chronic health conditions, addiction, strained personal and professional relationships and disregard for the environment, the industry needs employees who can use thoughtful methods of data collection and analysis to develop solutions."

4. Quality
"Hospitals have quality/risk/safety departments, but there are also consulting agencies that do health care quality improvement work," says Nicole Pelletier '13, quality improvement consultant for patient safety at Pediatric Physicians' Organization at Children's. Pelletier majored in management and liberal studies with a concentration in health and industry.

One job source: the National Association for Healthcare Quality.

5. Big Data
Companies and providers aim to leverage analytics to predict at-risk patient populations and improve patient quality of life, according to Bentley grad Calli Mudge '10, who is putting her Marketing major and health and industry LSM to work as a business strategy consultant in the life sciences practice at Accenture. "Many treatment decisions are now made based on insights derived from big data, such as aggregate EMR records enabling more precise stratification of patients to new treatments."

Interested in big data? Learn more about the masters in business analytics program at Bentley.